'Nothing unusual' to ask about Ferrari legality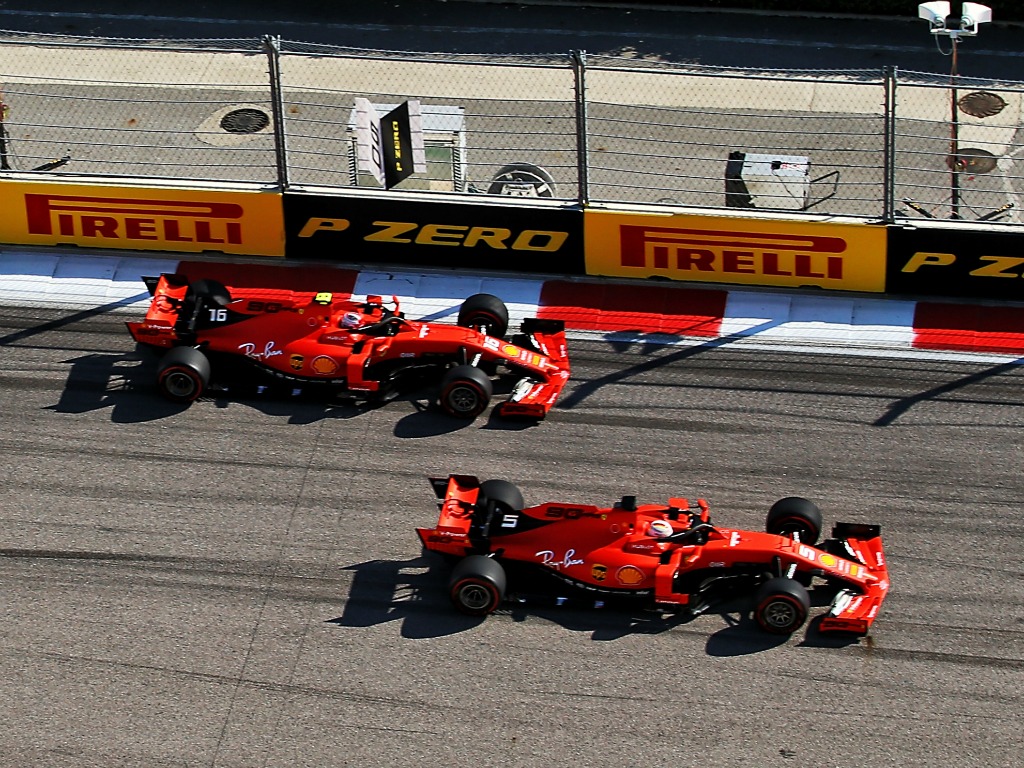 Red Bull boss Christian Horner has said it is standard practice in Formula 1 to question the FIA on the legality of others, such as Ferrari and their power unit.
Ferrari's straight-line speed is envy of the all the other teams on the grid but, after the Japanese Grand Prix, questions were asked from other teams about whether the power unit was in fact legal with their intercooler also attracting the beady eyes from up and down the paddock.
Charles Leclerc feels the allegations are purely made to try and cause disruption, but Horner feels it is nothing out of the ordinary to be asking those questions to the governing body.
"Well the Ferrari is certainly very quick on the straights and the level of downforce they run is at the upper end," Horner told Sky Sports F1 during their Mexican Grand Prix coverage.
"They are the benchmark engine-wise in Formula 1 right now.
"Of course questions are asked every week on the chassis and the engine side for clarifications to the FIA who then respond accordingly and then you have the choice to circulate that information to the other teams.
"It's nothing unusual that questions are going back and forwards because these cars are so complicated now, as we've seen from the Renault situation, obviously there is a myriad of questions that are asked to the FIA."
Asked if he felt the current channels of communication are the correct ones, Horner replied: "Well clarifications are obviously very important.
"We have very complex regulations and they can be interpreted in a number of different ways. That is part of the issue we have is that the current regulations are so complex that this is where some of the ambiguity comes in.
"The translations of the regulations are different from team to team sometimes."
Follow us on Twitter @Planet_F1 and like our Facebook page.