Nurburgring to sell 20,000 tickets for Eifel GP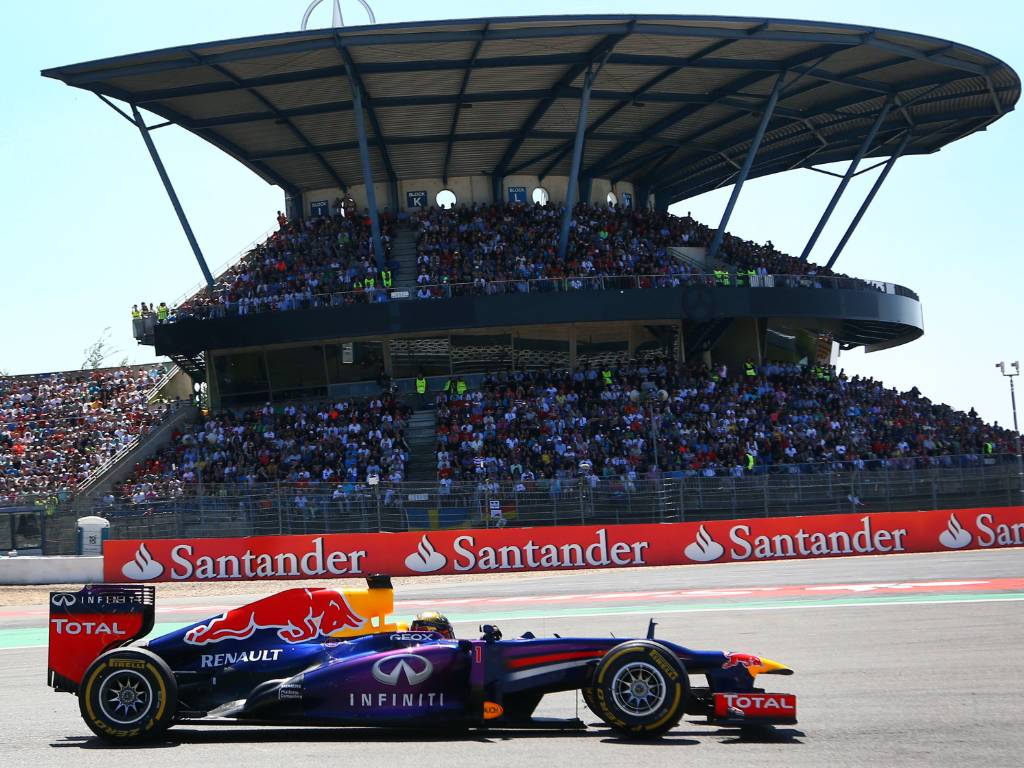 Nurburgring will make its return to the F1 calendar with 20,000 fans allowed to attend the Eifel Grand Prix weekend from October 9-11.
Spectators are only just being allowed into venues again due to the global health pandemic, which caused the start of the 2020 season to be delayed until July. Just under 3,000 fans were permitted to attend the Tuscan Grand Prix at Mugello.
However, a much larger crowd is expected for the next race, the Russian Grand Prix at Sochi, while five-figure attendances are also anticipated for Imola, Portimao and Istanbul.
Joining that list is Nurburgring, which last staged an F1 race in 2013 and will start selling tickets for the Eifel Grand Prix on Tuesday, September 22.
Tickets will go on sale in batches, from €199. The first tranche will be allocated to the grandstands at Turns 3, 4 and 5 .
Organisers have outlined a number of safety measures that will be in place throughout the process to maintain a high safety standard amid the ongoing health pandemic.
These measures include contactless ticket purchasing, with the tickets being personalised and seating-accurate.
The grandstands that are to be opened will be divided into individual sections and seating blocks will be designated.
The blocks have four bookable seats, while all spectators must wear masks when attending the circuit. Fans seated in different grandstands will not be able to meet each other due to a specialised visitor guidance system.
"It is important to us in the first stage to offer tickets in different price categories," said Nurburgring's Managing Director, Mirco Markfort, quoted by Motorsport Week.
"Of course, in times of COVID-19 and the enormous personnel and planning effort this entails, everything is a question of cost.
"But it's also about giving all fans the opportunity to secure tickets and enjoy the race safely."
As long as the rate of infection does not spike in the coming days, organisers will open additional grandstands in co-ordination with local authorities and offer more tickets.
Nurburgring, along with Portimao, Mugello, Imola and Istanbul, have been added to this year's schedule to bolster the number of races due to the cancellation of several outside Europe because of the pandemic.
Fans heading to the Nurburgring may have to wrap up in an overcoat and woolly hat, with the circuit nicknamed 'German Siberia' as October temperatures there can sometimes be close to freezing.
Follow us on Twitter @Planet_F1 and like our Facebook page