Who is Nyck de Vries? All you need to know about the new AlphaTauri star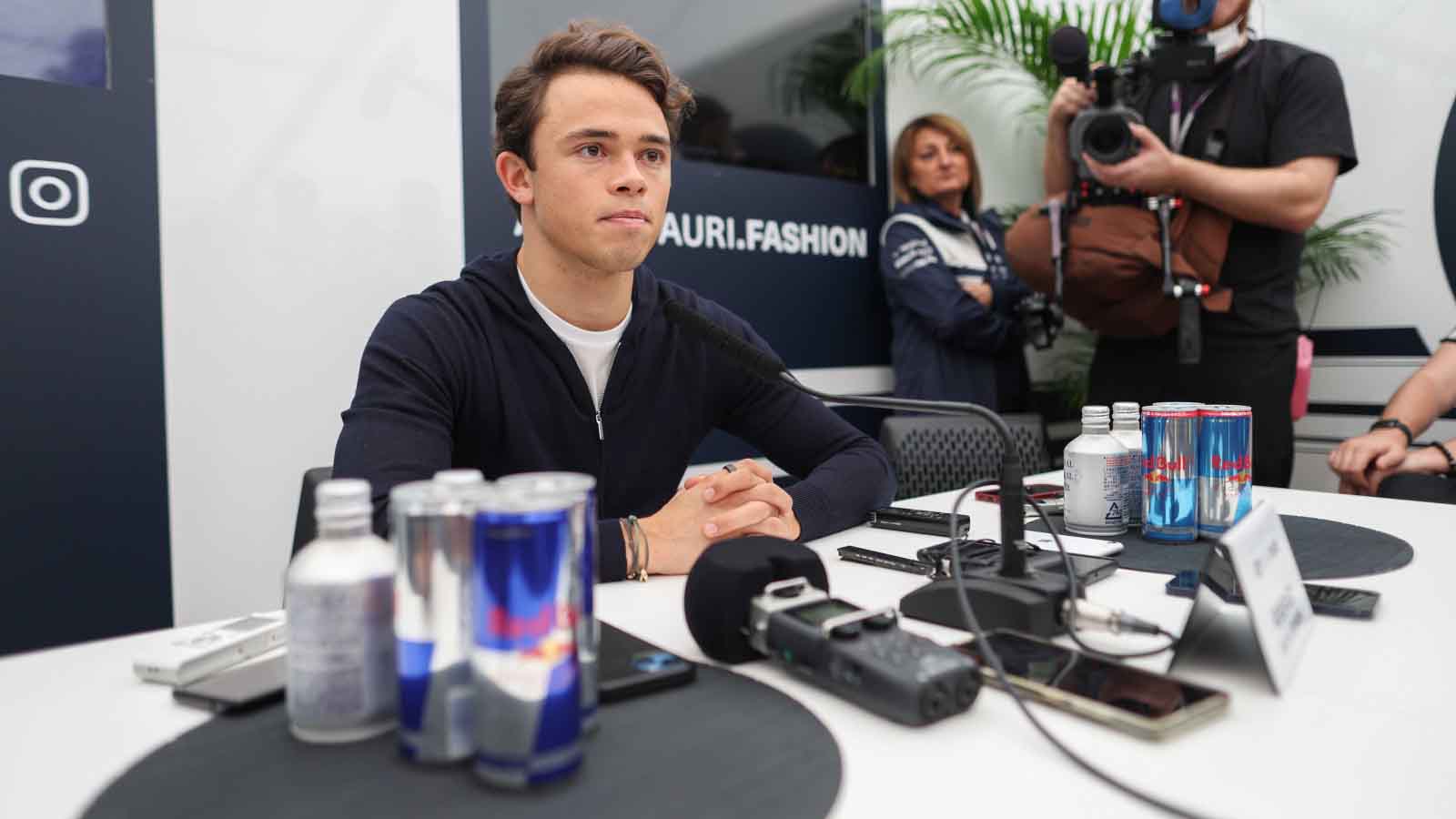 It has not been the most conventional of routes into Formula 1 for Nyck de Vries, but at last he is here as an AlphaTauri driver.
De Vries is a racer who has been around the Formula 1 paddock for a few years now, having served as a reserve driver for Mercedes and appeared in free practice sessions for several of their customer teams, though a place on the grid had never come his way.
It almost did as talks with Williams over a 2022 driver progressed, though that seat ultimately went to Alex Albon.
No matter though, as it was the ill Albon who De Vries replaced to make his qualifying and race debut at the 2022 Italian GP, De Vries' cameo appearance impressive enough to inspire Dr. Helmut Marko to whip the chequebook out and sign him to AlphaTauri for 2023.
So, while we wait to see how Red Bull's second Dutchman gets on at their sister team, let's take a deeper look at who exactly Nyck de Vries is.
Where was Nyck de Vries born?
De Vries was born in the Dutch village of Uitwellingerga on February 6 1995, a place with fewer than 400 inhabitants!
Now though he will have the eyes of the world on him as he takes to the Formula 1 grid full-time, aged 28 by the time he does that, as he is tasked with filling the void left by Pierre Gasly after he made the move to Alpine.
Nyck is the first child of his mother Naomi Hesseling and father Hendrik Jan Vries, Nyck's dad becoming his manager in the early stages of his racing career.
Now that he has graduated to Formula 1, De Vries has moved away from his past approach of managing his own affairs, hiring the same manager that Gasly has.
How did Nyck de Vries perform in the junior series?
Very well is the answer. After a bucketload of runner-up finishes on the karting scene, De Vries became a champion in 2008 as he won the WSK World Series for the KF3 category, as well as the German Junior Championship. He retained both titles the following year and won several other categories before moving into single-seater action.
He won the 2014 Eurocup Formula Renault 2.0 and Formula Renault 2.0 Alps titles, the latter in dominant fashion as a certain Charles Leclerc finished runner-up, adding the 2019 Formula 2 crown to his CV from there.
But with no seat on offer in Formula 1 for the following season, he then embarked on a different racing route.
Where did Nyck de Vries race after the junior categories?
Having already picked up experience in the World Endurance Championship, De Vries returned there after his F2 days, combining this and then the European Le Mans Series, plus his Mercedes F1 reserve role, with a Formula E drive as part of the Mercedes team.
And it was in Formula E where De Vries picked up his first senior racing title, becoming Formula E 2020-21 World Champion.
Williams, Mercedes, Aston Martin, Alpine and then AlphaTauri were all Formula 1 teams who De Vries had some involvement with in 2022, AlphaTauri becoming his home in the series.
How did Nyck de Vries break into Formula 1?
When Albon required surgery due to appendicitis, Williams made the very late call ahead of FP3 at Monza to draft in De Vries for the remainder of the Italian Grand Prix weekend.
He did not look like a driver contesting his first qualifying session or grand prix though, getting the better of team-mate Nicholas Latifi in both, the Canadian having been a Williams driver since 2020.
That led to speculation that he could replace Latifi for 2022, but Red Bull's driver programme chief Helmut Marko stepped in to bring him to AlphaTauri.
Joining fellow Dutchman Verstappen on the 2023 grid, it will be the first time since 2006, when Christijan Albers and Robert Doornbos were competing, that two Dutch drivers have been in Formula 1 at the same time.
Read next: Who is Oscar Piastri? Seven facts about the Aussie ahead of eagerly-anticipated F1 debut