Nyck de Vries embroiled in legal dispute ahead of 2023 F1 season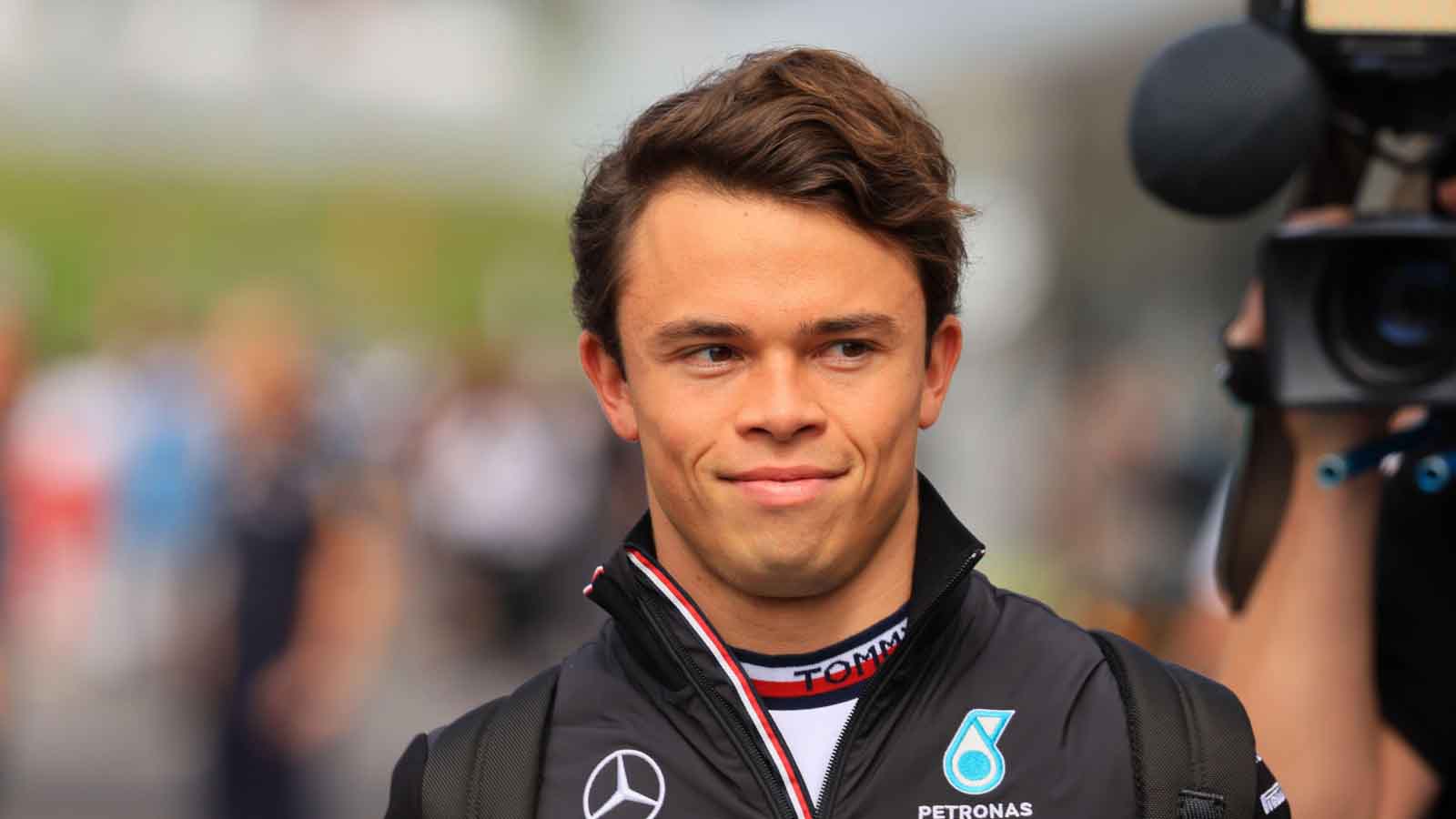 AlphaTauri's Nyck de Vries is being taken to court by a Dutch businessman over an alleged failure to repay a loan.
De Vries, who will make his debut as a full-time F1 driver with AlphaTauri at the Bahrain Grand Prix in March, has found himself at the centre of a legal dispute in the Netherlands.
According to reports in Dutch media, real estate millionaire Jeroen Schothorst is taking the Formula E World Champion to court for, allegedly, failing to honour an agreement to repay a loan while on the lower rungs of the motorsport ladder.
As reported by De Telegraaf, Schothorst is alleged to have lent De Vries €250,000 in 2018 – helping with funding a move to Formula 2 with Italian team Prema.
The report details an interest level of three percent per annum, with Schothorst also claiming 50% of de Vries' income through F1-related activities.
But the argument between the two parties appears to be over the timing of De Vries being regarded as an 'F1 driver', with the agreement stipulating the loan repayments would be waived if he was not an F1 driver in 2022.
With De Vries serving as Mercedes' reserve driver, as well as making a stand-in appearance for Williams in place of the ill Alex Albon at Monza, Schothorst's dispute argues the loan repayment agreement remains active.
PlanetF1.com recommends
Who is Nyck de Vries? All you need to know about the new AlphaTauri star
Romain Grosjean: Oscar Piastri has not had 'the best entry' into F1 with McLaren-Alpine saga
The five most entertaining drivers on the F1 2023 grid
De Vries' lawyer revealed the Dutch driver has made repayments to Schothorst, totalling €190,000, but that De Vries did not become an F1 driver in time for the initial agreement to remain in place.
Schothorst has now filed proceedings against De Vries, a potential distraction for the rookie ahead of his first full season on the grid. The real estate businessman is reportedly seeking to claim half of De Vries' salary from AlphaTauri/Red Bull for the 2023 season.
"Everything shows that Investrand (Schothorst's investment company) cannot stomach the fact that de Vries became a race driver in F1 in season 2023, and not in the last year of the agreement," his lawyer Jeroen Bedaux stated.
Schothorst has been previously involved in F1 through a sponsorship agreement with Dutch driver Giedo van der Garde, who was backed by McGregor Fashion Group, owned by Investrand.
Schothorst's investment company Investrand founded the McGregor Fashion Group, who partnered with Dutch racer Giedo van der Garde before his brief F1 career came to an end in 2015 following a bizarre legal battle with Sauber.