Nyck de Vries 'flattered' by F1 links but says it is 'not in my control'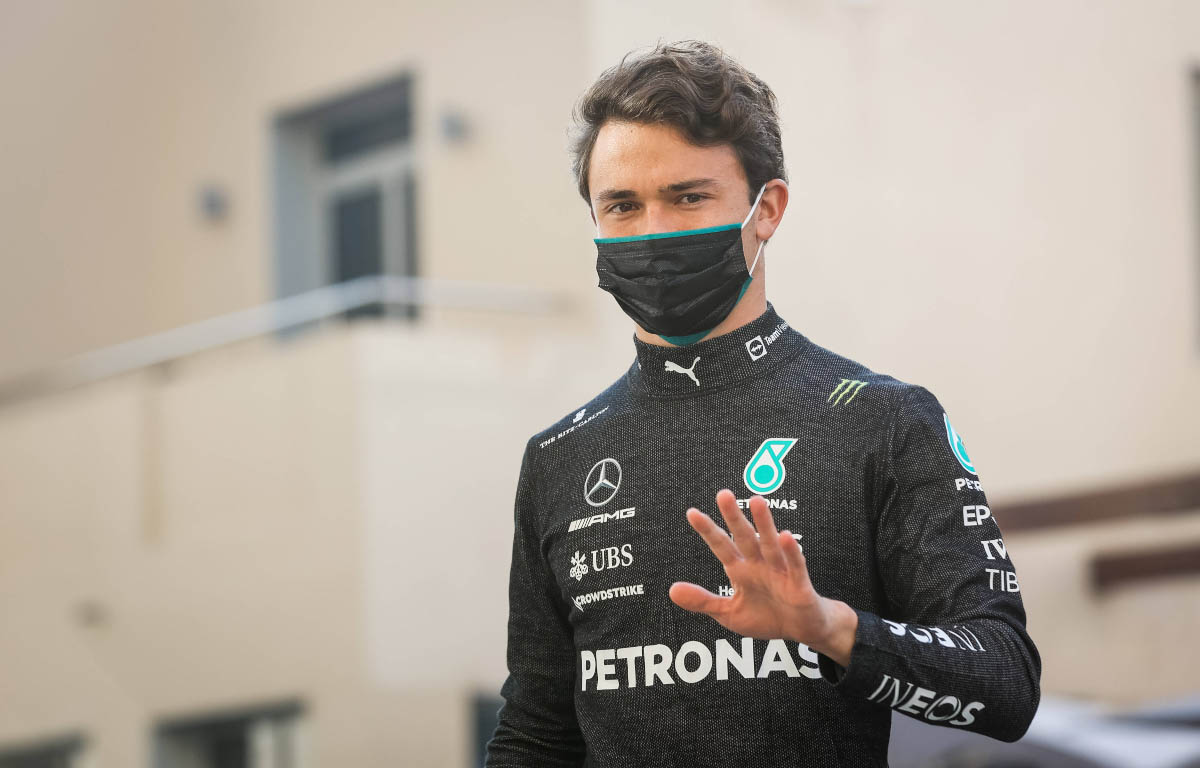 Nyck de Vries has said he is "flattered" to see his name mentioned as a possible F1 driver but that it is ultimately out of his control.
The Dutchman has been on the edge of Formula 1 for a few years having been given his first taste inside an F1 car when he tested the Mercedes at the end of 2020.
At this year's Spanish Grand Prix, he made his debut in an official session as he replaced Alex Albon in the Williams for FP1 as part of an FIA-mandated initiative which aims to give rookie drivers time at the wheel. He then followed that up with an FP1 appearance for Mercedes at the Belgian Grand Prix.
His name has also been touted for a possible seat in F1, most recently when a vacancy appeared at Aston Martin before being filled by Fernando Alonso, but De Vries has said it is out of his control.
"It's really out of my control and to that point, I won't be able to influence the teams," he told the Independent.
"The only way to continue your career successfully forwards is to perform and deliver on track and that's what I'll be trying to do in the remainder of the season.
🏆 #FIAPrizeGiving2021 – 2021 was the season during which @FIAFormulaE became an FIA World Championship. Let's celebrate the winner of a thrilling season and first ABB FIA Formula E World Champion: @nyckdevries #FormulaE pic.twitter.com/jxUYuGpJv5

— FIA (@fia) December 16, 2021
"I feel flattered to see my name come up, but it's not something in my control and not my decision. Time will tell what my future brings…I just try to live in the moment."
Toto Wolff had high praise for the 27-year-old following his FP1 run for Mercedes but De Vries said he found the session difficult in how he approached it.
"It's a difficult balance in FP1 because it was an opportunity to show my worth, but at the same time I had to be sensible," De Vries said. "There is a bit of additional pressure and all sorts of thoughts going through your head, but all that matters is you and the car.
"As soon as you put your helmet on and you drive out of the garage, that's all I know. Luckily enough I've been doing this for some years now and I know the people in the garage so I felt their support, which is certainly what you need in those moments."
De Vries was a member of the McLaren Young Driver Programme from 2010 to 2019 and won the 2019 Formula 2 World Championship. He currently competes in Formula 0E for Mercedes and won the title in the 2020-21 season.