De Vries focused elsewhere despite 'a lot of F1 rumours'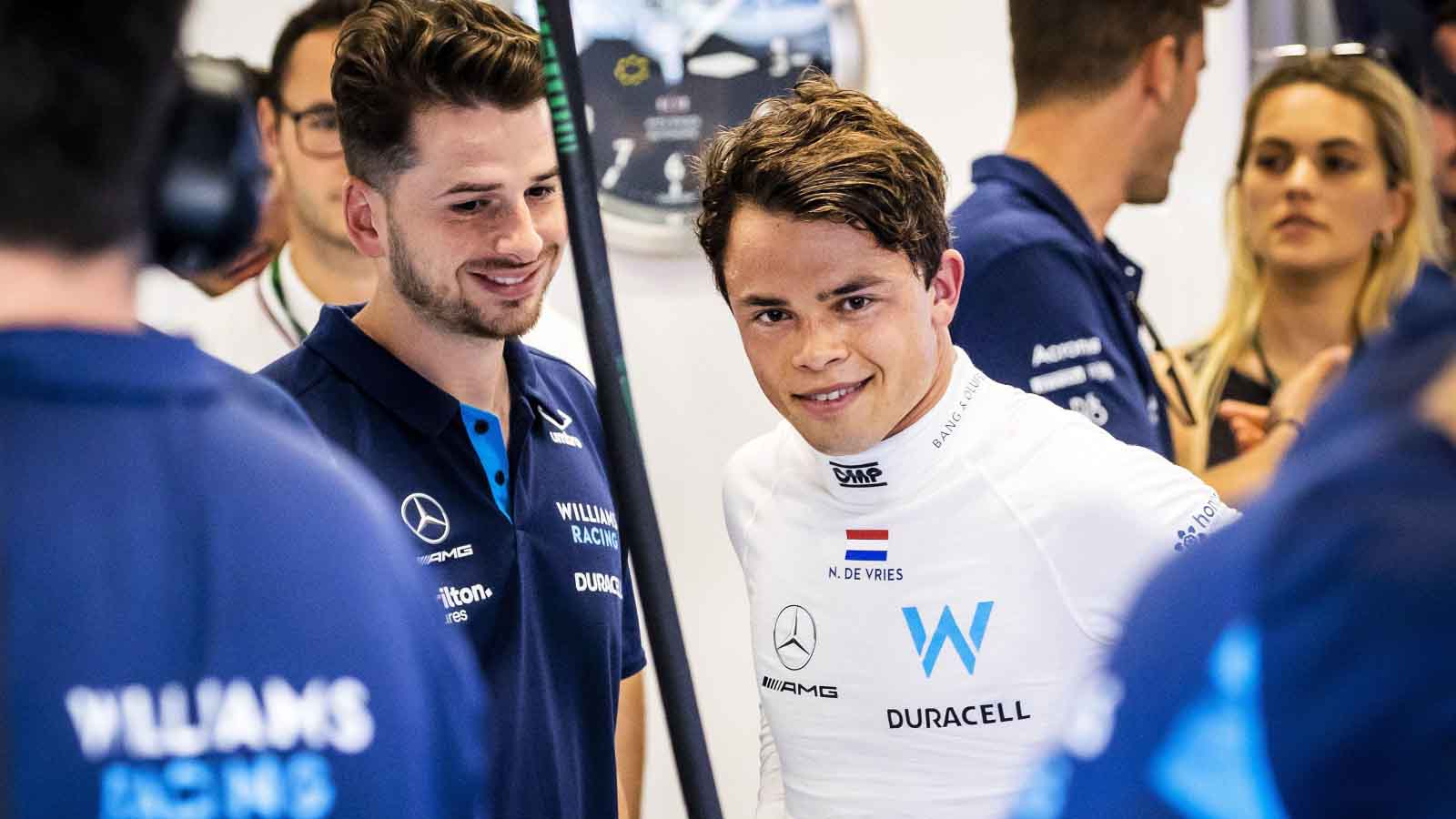 Nyck de Vries has insisted he is "living in the present" in Formula E, despite admitting there are "a lot of rumours" around a possible future Formula 1 move.
De Vries, the reigning Formula E World Champion and 2019 Formula 2 champion, was named as one of the drivers in the frame to replace George Russell at Williams before the team plumped for Alex Albon, as well as having been rumoured to be a contender to partner Valtteri Bottas at Alfa Romeo.
The Dutchman is currently defending his title in Formula E alongside his reserve duties for Mercedes, and insisted that is his main focus rather than listening to any noise around a move into Formula 1.
"I'm highly motivated and committed to achieving what we [are trying] to do," said De Vries, quoted by Eurosport.
🗯 "Unfortunately, there were two situations that dropped me down the field. In the end, I decided to try an overtaking manoeuvre on André and he hit my left rear tyre, causing serious tyre damage, so there was no point in continuing." – @nyckdevries #JakartaEPrix pic.twitter.com/3DJ8mV5V62

— Mercedes-EQ Formula E Team (@MercedesEQFE) June 4, 2022
"I really care about our sport and I have a lot of passion for what we do. So regardless of my future, I obviously want to win and defend the championships.
"There are obviously a lot of rumours and people like to talk about it, but I'm living in the present. And we are in Jakarta now, and we still have eight races to go to make sure it comes our way."
The Dutch driver took part in the first free practice session at the Spanish Grand Prix last month for Williams, taking over Albon's car, and even lapping faster than current race driver Nicholas Latifi in the FW44.
He was praised afterwards by Williams' head of vehicle performance, Dave Robson, who said "he clearly has what he needs to be an absolute top quality competition driver", and that "he's worthy of a place on the grid".
De Vries said he had enjoyed the chance to see how a Formula 1 team operate on a race weekend, having previously had outings in a Mercedes as part of their post-season young driver tests in Abu Dhabi.
"It's always very interesting to get the opportunity to see inside or behind the scenes of any organisation and particularly a Formula 1 team," he said.
"It's interesting to learn and see where people are putting their emphasis and how they are building to a weekend and how they are preparing.
"I think as a racing driver, you learn from all different things you do – driving different cars, being part of different teams and organisations and manufacturers. Every little piece is ultimately making you a more complete racing driver."