Nyck de Vries finally hires manager, sharing with Pierre Gasly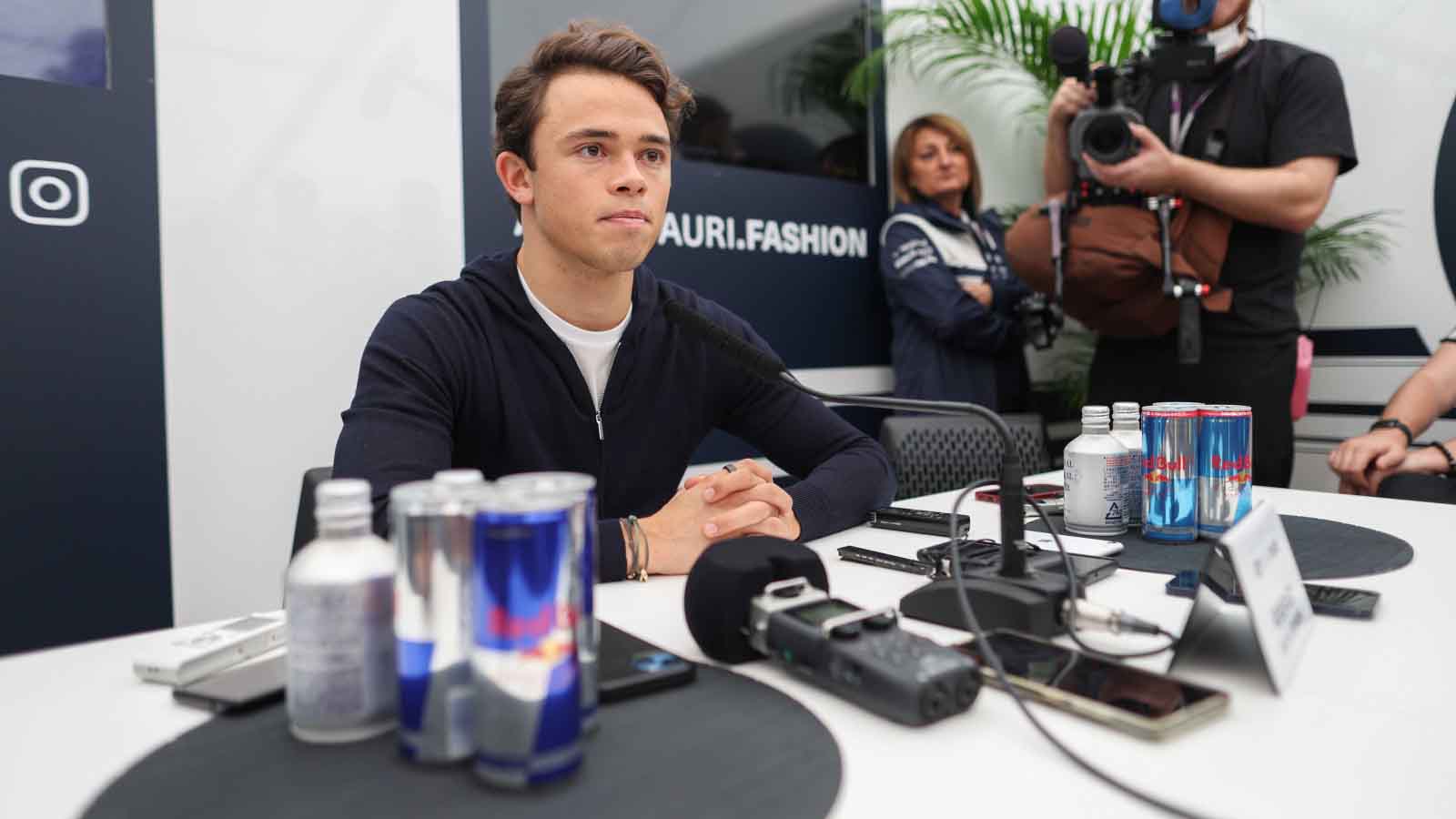 AlphaTauri's Nyck de Vries has signed a manager to look after his business affairs, having opted against one earlier in his motorsport career.
De Vries has hired a manager for 2023, having finally secured a race seat in Formula 1.
Deputising for the ill Alex Albon at Williams in September, De Vries' impressive race at Monza got the attention of Red Bull's Helmut Marko, who signed the former Mercedes reserve driver to AlphaTauri – meaning two Dutch drivers are within the Red Bull stable.
Up until now, De Vries has opted against working with a manager – taking care of his business dealings himself during his time with Mercedes as a Formula E driver (and World Champion), as well as his long-term stint as part of McLaren's driver programme.
For 2023, the 27-year-old will work with Guillaume Le Goff, who also looks after the career of Pierre Gasly – the driver whose vacant cockpit at AlphaTauri was filled by De Vries, as he has switched to Alpine.
Who is Guillaume Le Goff?
Guillaume Le Goff has run his own driver management agency since 2017, named 'The Grid', but his motorsport career began in engineering.
De Vries and Le Goff have known each other for over a decade, as the Dutch driver explained.
"When Pierre [Gasly] and I were teammates in Formula Renault 2.0, Guillaume, who was an engineer at ART, was responsible for the AOTech simulator," De Vries told the Dutch subsidiary of Motorsport.com.
"We spent a lot of time together during that period, because we were developing that simulator together."
With De Vries part of McLaren's programme 10 years ago, De Goff's move to work with McLaren's automotive arm meant they kept in regular touch.
"Guillaume moved to England to work at McLaren's automotive branch," De Vries explained.
"So we ran into each other a lot there. Whenever I was there, we would meet and catch up."
With De Vries opting to focus on the on-track challenges ahead of a gruelling 23-race calendar in 2023, and deputising his manager to look after his career, he revealed he wanted someone to help reduce the background noise that comes with an F1 career.
"I was just looking for someone I trust and know well," he said.
"In addition, I did not want management that is very outspoken and visible. For me, the relationship between the team and myself is very important. Guillaume will therefore not sit in between. But he will relieve me of all kinds of things that play in the background.
"If there's one thing I've learned in the last two or three weeks, it's that you suddenly have a lot of friends, people you've never really heard of before. Everyone offers you all sorts of things, everyone wants to be involved in the story."
Is hiring a manager a wise move from Nyck de Vries?
Being friendly with Max Verstappen, who is managed by Raymond Vermuelen, De Vries seems to have taken on board just how much more intense his F1 career is going to be compared to the series he's raced in before.
While a Formula E World Champion, the challenge of 2023 will be enormous – particularly with the eyes of Red Bull firmly fixed on their new signing.
With Sergio Perez's contract set to expire at the end of 2024, De Vries is a prime contender to move to Red Bull Racing alongside his compatriot – provided he can get the better of new team-mate Yuki Tsunoda. His first step in that process appears to be delegating the off-track matters to Le Goff, in order to focus on the driving.
Read More: Helmut Marko on his job to tell team-mates they can't beat Max Verstappen