Nyck de Vries on how life has changed since AlphaTauri drive was confirmed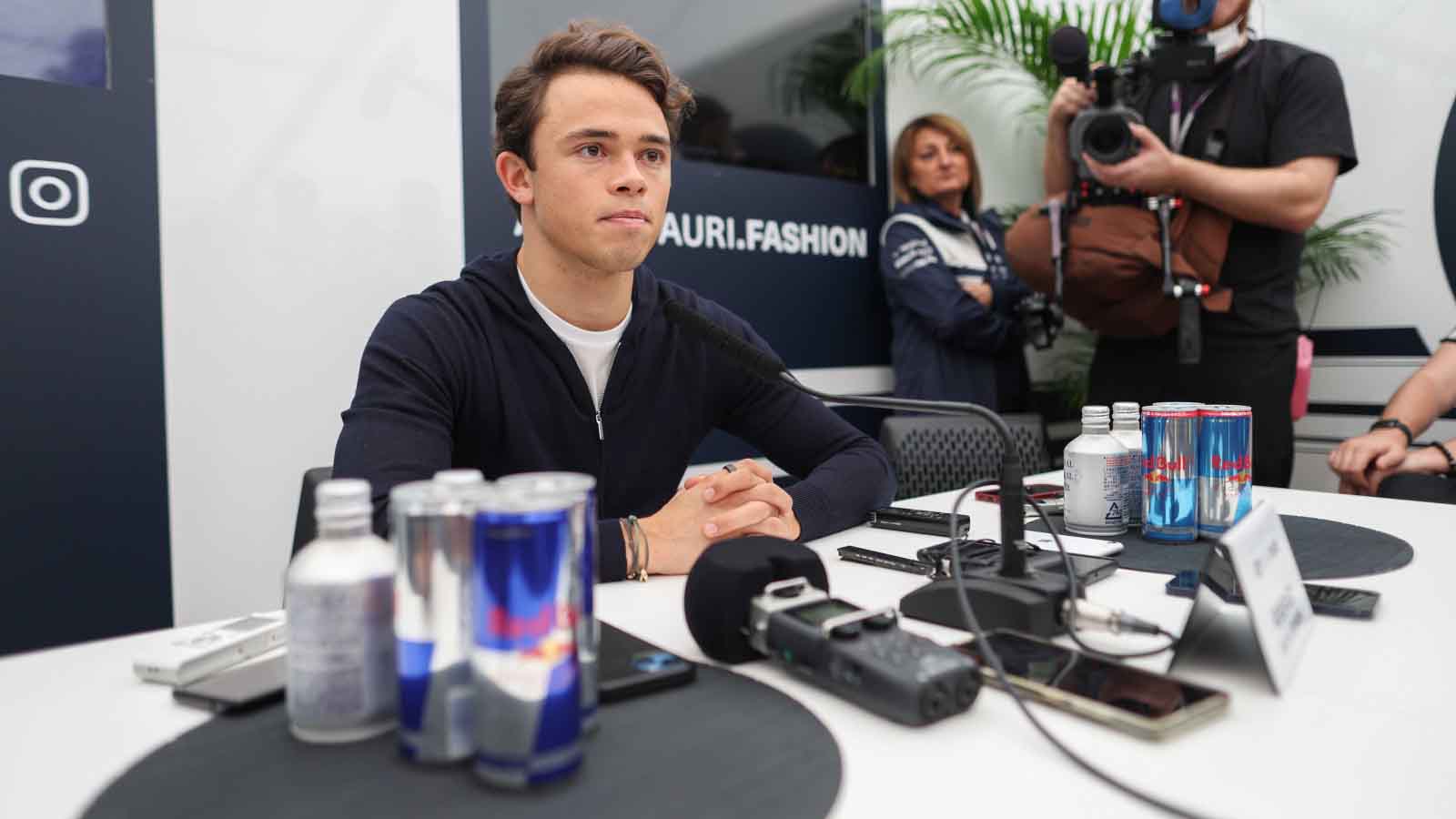 Nyck de Vries has acknowledged his life is different now he will be a full-time Formula 1 driver, but assured "I am still myself, as I have been myself for 27 years."
The Dutchman earned his chance to have a permanent seat in 2023 after an impressive super-sub appearance in place of Alex Albon at the Italian Grand Prix, coming in to replace the unwell Williams driver at short notice.
He went on to out-perform regular driver Nicholas Latifi in the same car over the course of the weekend, and earned a P9 finish that not only scored him points on his Formula 1 debut, but put him on the radar of other teams for a drive in 2023.
AlphaTauri will be his destination as a result, the former Formula 2 and Formula E champion replacing the Alpine-bound Pierre Gasly to partner Yuki Tsunoda next year.
Because of his sudden rise in profile to the wider world of motorsport, he has quickly become a much more recognisable face among the paddock.
"Things have changed a bit since Monza," De Vries told the Dutch edition of Motorsport.com in Mexico City, while signing a swathe of autographs.
"Last night I was almost besieged at my hotel and this morning they even had to call in security.
"I'm living my dream, this is what I have worked all my life for. This is what I am enjoying, of course. This is what I have done everything for.
"The realisation of all that has happened and all that is going to happen is there, but will perhaps come more during the winter months."
De Vries speaks multiple languages, Italian included, which when heading to the Faenza-based AlphaTauri squad will prove to be a helpful element in being able to communicate early on.
"It felt a bit like coming home, having driven for an Italian karting team before," he said of his future employers.
"Italians naturally have a huge passion for motorsport. In addition, it is in their culture that a team forms such a close-knit group that it is like one big family.
"I have already been able to introduce myself to everyone this way," he added when visiting the factory for the first time and speaking in Italian.
"I received a very warm welcome and it felt very good to be there. I am very grateful that I can drive for AlphaTauri my debut season and start there in this sport.
"I was actually surprised how many Italians work there. Within Mercedes, you have a large group of English, but also work a lot of other nationalities. But in Faenza, I think 85 per cent are Italian."
Read more: Jolyon Palmer on Haas 'curveball': Kevin Magnussen, Nico Hulkenberg for next year