Nyck de Vries recounts Max Verstappen, Helmut Marko talks that led to AlphaTauri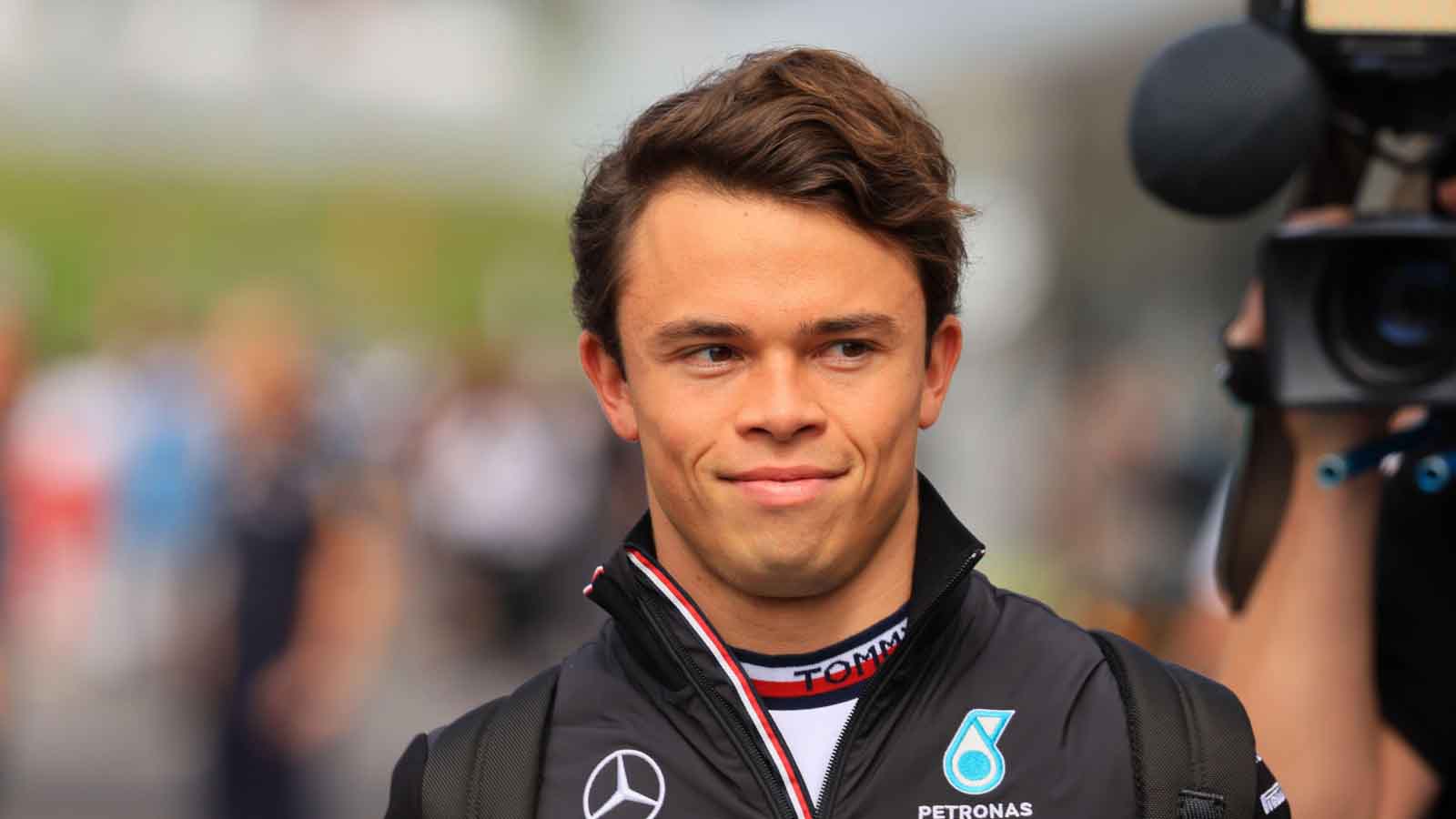 After Max Verstappen mentioned AlphaTauri, Nyck de Vries explained how this then led to meeting Helmut Marko and landing an AlphaTauri seat.
De Vries firmly put himself in the conversation for a place on the 2023 grid with his performance at Monza, scoring points in the Williams after he was drafted in prior to FP3 to take the place of the ill Alex Albon.
Getting the better of his Williams team-mate for that weekend, Nicholas Latifi, in qualifying and the race, De Vries revealed that there were talks between he and team boss Jost Capito about taking Latifi's place for 2023, team and driver having a connection stretching back to last season when he was a contender to join the team for 2022.
In addition to the Williams possibility, De Vries had already taken part in Alpine's private test as they searched for an upcoming replacement for Fernando Alonso.
But as De Vries met with his compatriot Verstappen for dinner in Monaco after the Italian GP, this was where Verstappen raised the possibility of a drive with Red Bull's sister team AlphaTauri, leading to De Vries spending a couple of days with Marko, Red Bull's driver programme boss.
The end result was De Vries signing with AlphaTauri to replace Pierre Gasly once he joins Alpine for next season.
"The phone just kept going, I really wanted to use the momentum and the buzz that was happening to conquer and create an opportunity for me in Formula 1 in '23," said De Vries on the Beyond the Grid podcast.
"We were in close conversations with Williams for a longer time. And I spoke to Jost on the Tuesday after the weekend. The Alpine test was always already scheduled, it was scheduled way before Monza. Actually I went to the Alpine facilities just ahead of Spa.
"But then I had dinner with Max on Monday evening in Monaco to kind of celebrate and just have dinner together. And we talked about it openly and about the possibilities and opportunities and then we talked about potentially AlphaTauri, Dr. Marko, and yeah, that's how it went.
"And later that week, I was seen in Graz. And I spent two days in Austria. We spent two days eating Austrian local food, talking about the future together.
"He has a good sense of humour, and we respected each other. And I think he appreciated me for being there representing myself and having the conversations with him directly.
"Red Bull is all about performance and winning and I share that. So it was very straightforward and enjoyable."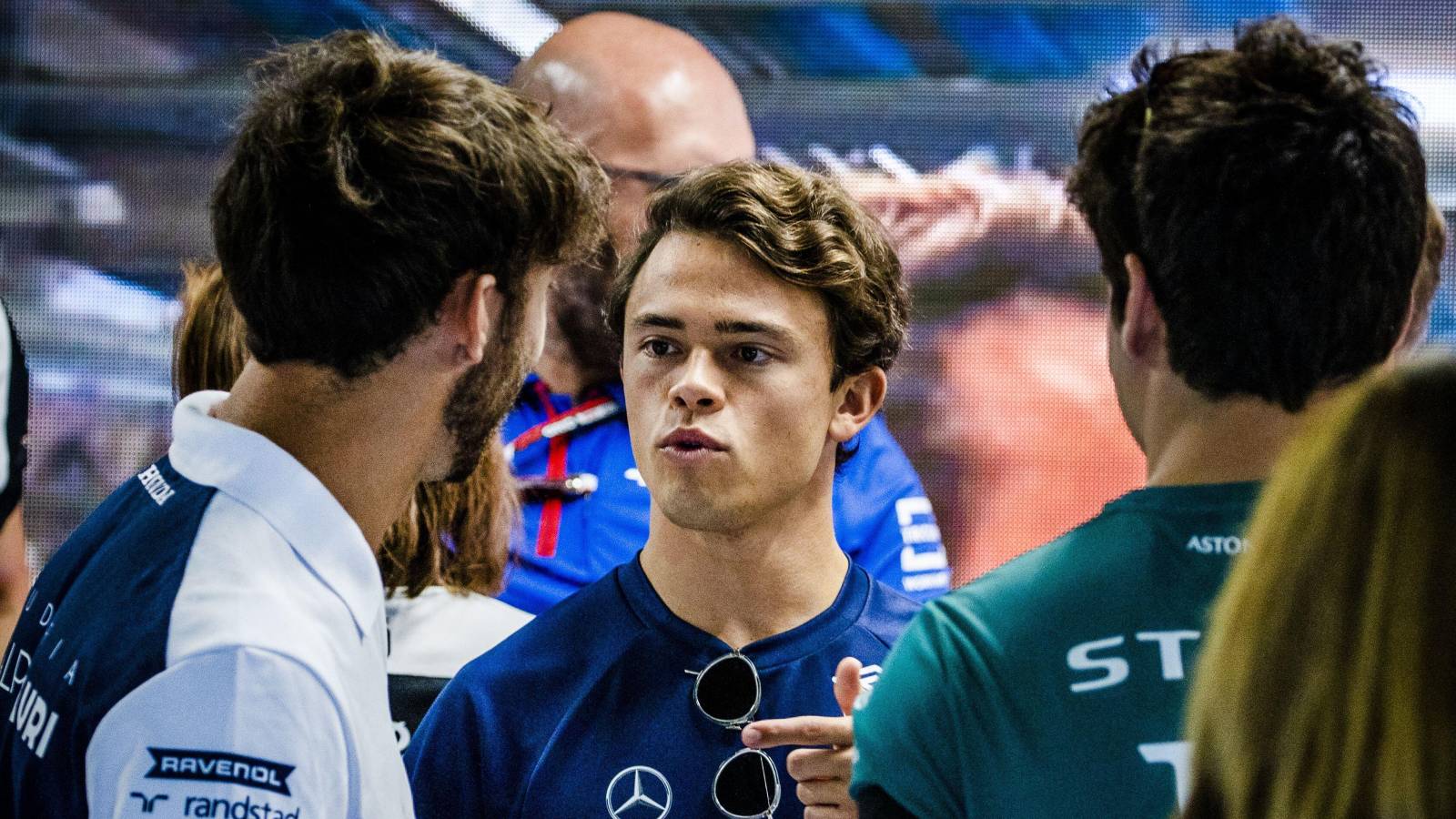 The relationship between De Vries and Verstappen stretches back to when they were kids, though Monza was the first time that they had taken to the race track together, the pair having actually lined-up on the same row as Verstappen started P7 and De Vries P8.
De Vries explained how Verstappen, even though he is a couple of years younger than him, acted like an "older brother" to him on the grid as he navigated his first race weekend beyond a practice appearance.
"That was unique. We've known each other since we were kids," said De Vries when asked about the welcome from Verstappen and racing with him.
"We've grown up in the same era of racing, we approached karting and racing in our earlier years very similar, we both travelled around in a van with our dad. Yeah, we just really respected each other. And we always saw each other every weekend pretty much.
"But strangely, because Max is obviously two years younger than me, we never raced against each other. So, Monza was actually the first time in our lives we raced against each other. And ironically, we even ended up next to each other on the grid.
"And we were texting about it the evening prior to the race on Saturday evening. And we were texting again on Sunday morning. And on the grid, he came to see me and he kind of as an older brother does, he came to me and just encouraged me a little bit, which was very kind. He's been very supportive."
Read more: Pato O'Ward warns F1 'will swallow up IndyCar' if the series does not 'step up'