Nyck de Vries on the mental conundrum he faces in his first full F1 season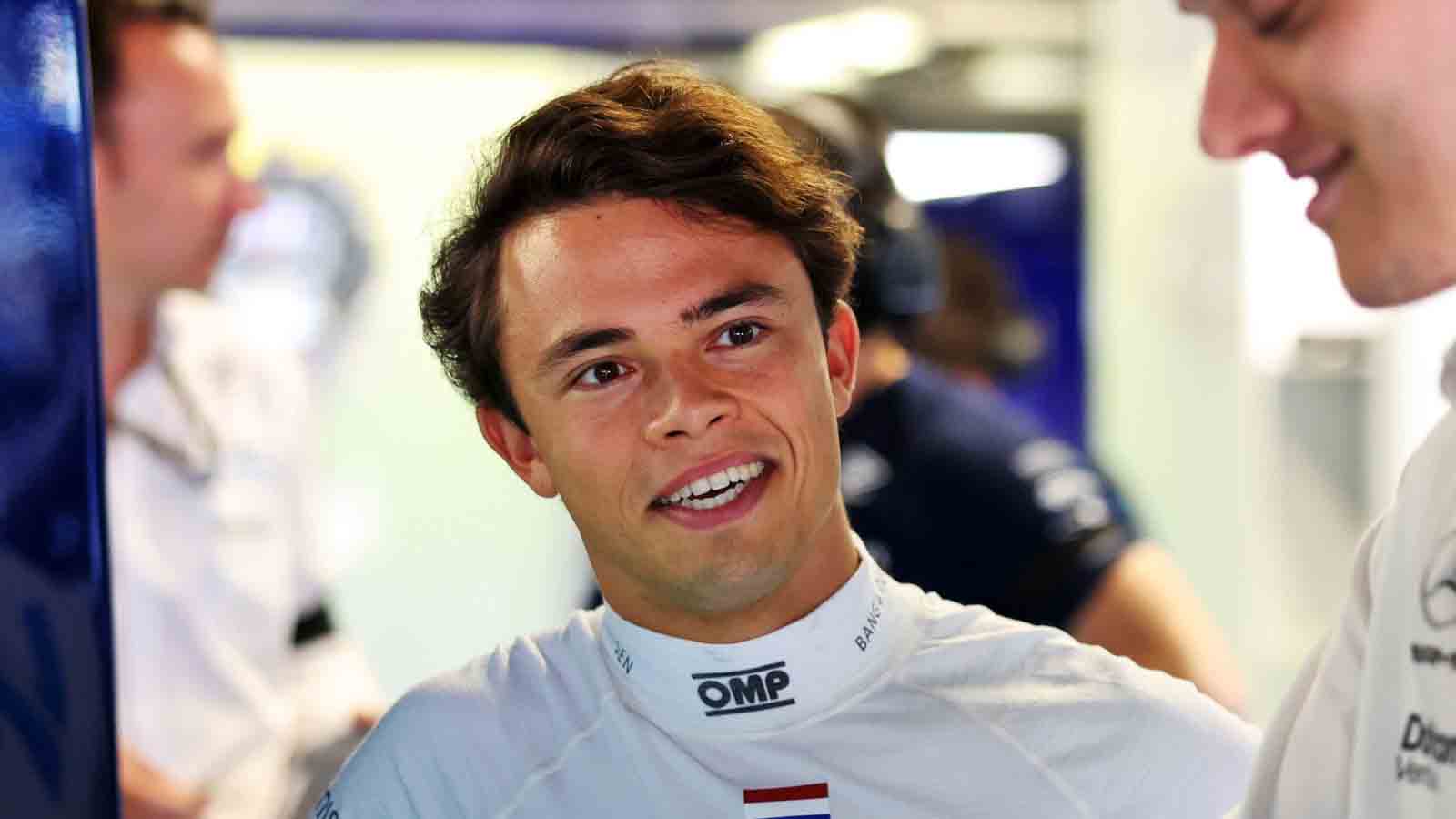 Ahead of his first season on the F1 grid, Nyck de Vries has spoken about the "fine" line between focusing on the details and "overthinking" them.
This season De Vries's dream of racing in Formula 1 will be realised, the Dutchman signed by Red Bull to AlphaTauri.
He caught the attention of Red Bull motorsport advisor Helmut Marko, and the rest of the paddock too, with his points-scoring one-off appearance for Williams at last year's Italian Grand Prix.
That led to talks with Marko, the 79-year-old committing De Vries to a multi-year deal although he's only confirmed as a AlphaTauri driver for the 2023 season.
That means the pressure is on for De Vries, but he can't let it get to him.
Speaking about his strengths on this week's AlphaTauri's podcast, Tauri Talk, the driver acknowledged that often strengths can also be a weakness and that's something he has to watch out for.
"My commitment, determination but also my perfectionism is a great asset and a strength," the 2020/21 Formula E champion said. "But equally a weakness.
"When you go too far, you lose focus and you get lost in the detail and that's when you are unable to focus. Basically your will is paralysing your intuition and feeling.
"Racing is still very much about feeling and intuition so when you're in the car your mind has got to be free to drive with feeling.
"If you're too keen, if you want it to much, you just overdo things, you're overthinking, and that paralysing your feeling and that's obviously ruining your performance."
PlanetF1 recommends
Concern for Red Bull as cost penalty already 'significantly' impacting the team
F1 driver contracts: What is the current contract status of every driver on the 2023 grid?
AlphaTauri fire up AT04 as New York City launch date nears
But it's a conundrum too with the 28-year-old saying to be successful one has to focus on the details.
At the same time, though, focusing too much on the finer points can turn against you.
"But the challenging bit is equally, if you look at a lot of successful people in different industries, the attention to detail is something that also pops out in many of them," he continued.
"That's why the balance is so fine.
"If you look at The Last Dance (documentary) by Michael Jordan, he was hammering the details with his team-mates to push everyone to the limit none-stop. He was a machine and is a living legend, but that balance is fine.
"You've got to be demanding and you've got to be pushing all areas to basically be successful , but if you go too far it can go against you."
De Vries won't be the surprise of 2023, good results are expected
Teaming up with Yuki Tsunoda, Helmut Marko has backed Nyck de Vries to seamlessly slide into the team leader role.
It's a lot of pressure on a driver ahead of his first season on the grid but while De Vries lacks on-track F1 experience, he has plenty of know-how behind the scenes and also when it comes to general racing.
Winner of the 2019 Formula 2 championship, he moved into Formula E where again he was winning races and titles, taking the 2020/21 title.
He dovetailed his Formula E racing with F1 commitments for Mercedes where he spent time in the Brackley team's simulator.
As such De Vries can't be billed as the potential surprise of 2023 as already the paddock is expecting good things from the driver.