Nyck de Vries didn't need Max Verstappen to intervene, his 'right foot' said enough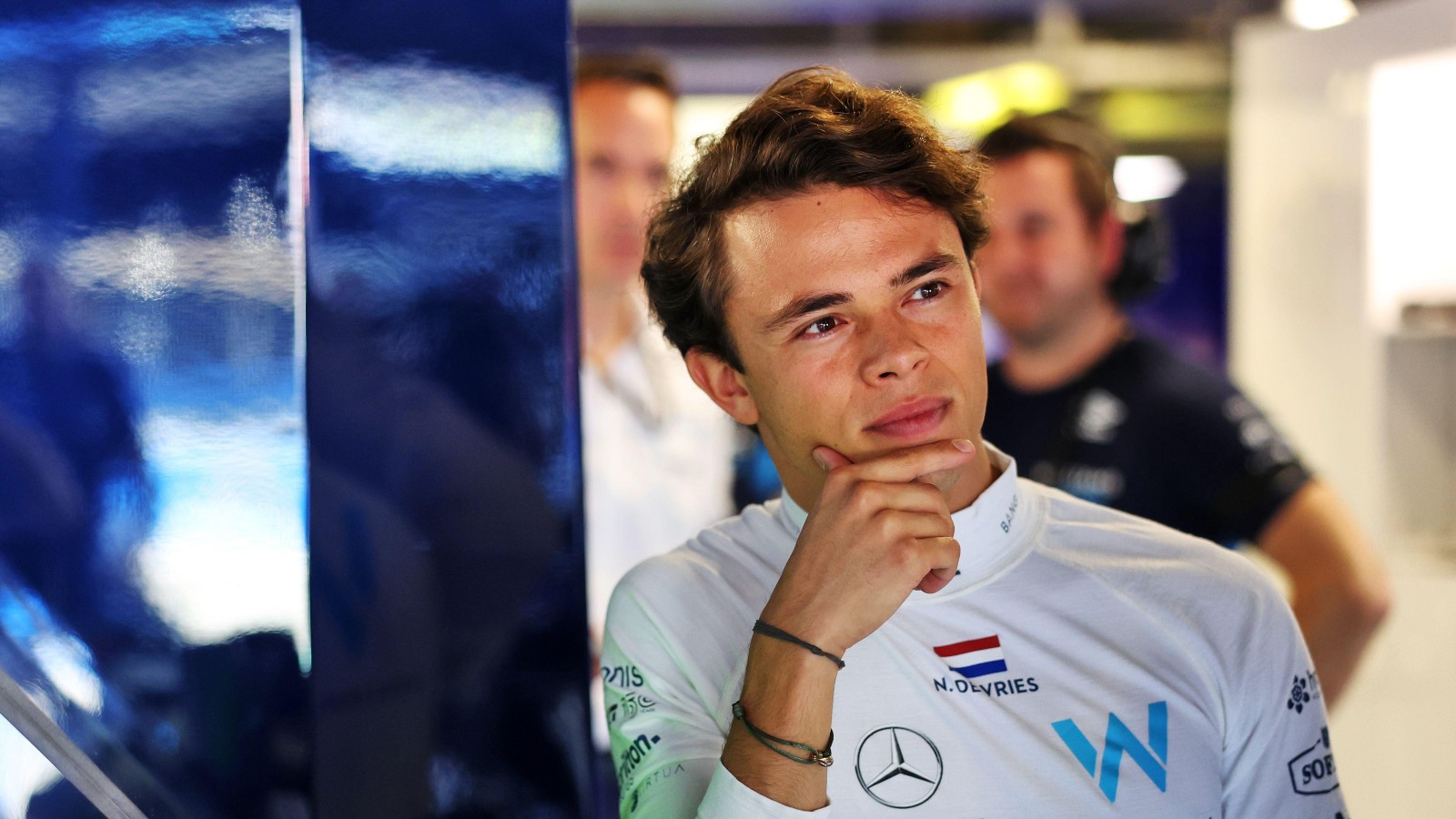 Nyck de Vries did not need a good word from his compatriot Max Verstappen ahead of his AlphaTauri signing as his "right foot put in the argument", says Franz Tost.
De Vries has been on the fringes of Formula 1 for years, the 2019 Formula 2 champion having signed as Mercedes test and reserve driver after his championship success.
But unable to find a spot on the grid, he turned his attention to Formula E where he won the 2020–21 championship, though still remained one of the Mercedes F1 team's reserves.
That ultimately led to him being called up by Williams when the Mercedes-powered team needed a replacement for Alex Albon at this year's Italian Grand Prix.
De Vries impressed, not only outqualifying Nicholas Latifi but also scoring two points for Williams as he equalled the team's best result of the season.
That caught the attention of Red Bull, the team announcing on Saturday that De Vries would replace Alpine-bound Pierre Gasly next season.
He will be the second Dutchman on the 2023 grid, joining Red Bull's Verstappen – but AlphaTauri team boss Tost says he did not need a good word from his compatriot.
"No, this was not necessary," he said. "The right foot from Nyck put in the argument."
Nyck de Vries will be a full-time #F1 driver next season, his AlphaTauri deal confirmedhttps://t.co/LlM65g9Dac

— PlanetF1 (@Planet_F1) October 8, 2022
Pressed as to why AlphaTauri had gone with De Vries, he relied: "Because he's fast.
"I know his history. I saw him in karting, he won, I think it was 2010 and '11, the European and the World Championship in karting, and then he was really successful in all the categories where he raced.
"He won in Formula Renault, he won in GP3, he won in Formula 2 and also he won the Formula E World Championship, and therefore I think he is a very high-skilled driver and he deserves to be in Formula 1.
"We are really looking forward to having him in our car."
What did speak for De Vries was his Monza debut and his points-scoring finish.
It was only Williams' fourth top-10 result of the season, with De Vries managing something Latifi had not been able to do in some 16 races.
"This had a great influence because it showed his potential," added Tost. "He drove a fantastic race, did not make any mistakes. And therefore it was an easy decision to take him."
Do not expect to see De Vries in an AlphaTauri car before the season is over, Tost acknowledging he is still contracted to Mercedes until the end of the championship.
He is, however, hoping he can run the driver during the post-season Abu Dhabi test.
"I don't think so [for an FP1 run] because he still has a contract with another team. I hope we can see him in Abu Dhabi in the Young Driver Test," he said.
Read more: F1 2023 driver line-up: Who is confirmed for next season's grid?
2023 @f1 driver, sounds pretty nice doesn't it @nyckdevries? 🤙 pic.twitter.com/qOtDs4A9GI

— Scuderia AlphaTauri (@AlphaTauriF1) October 8, 2022