Nyck de Vries found it extraordinary 'how shameless some people are' after Monza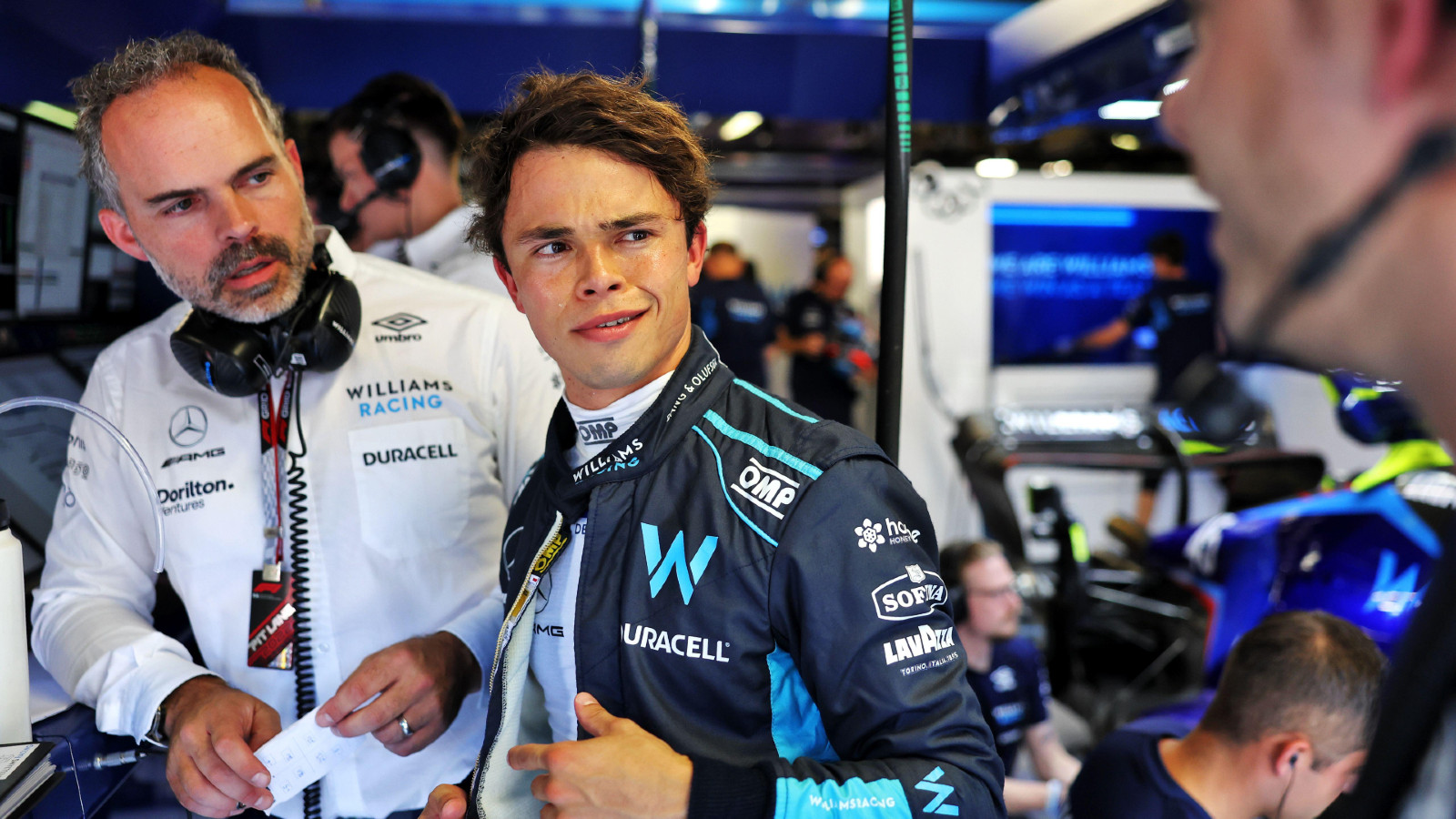 Nyck de Vries has described some people as "shameless" after they reappeared following his move into Formula 1.
Having spent the last couple of years as reserve driver for Mercedes, the Dutchman was given his first chance to go racing in Monza when he deputised for Alex Albon at the Mercedes customer team Williams.
His performance was so impressive that when Red Bull were searching for Pierre Gasly's replacement at AlphaTauri, it was De Vries who they settled on.
Now that he is preparing for his first full season in the sport, the 2020-21 Formula E champion has been surprised at how many former friends have appeared out of the woodwork.
"It's extraordinary how shameless some people are," the 27-year-old told De Telegraaf. "Types you haven't heard from in a long time or who haven't exactly been my biggest supporters and then they contact me again.
"I'm also not concerned with how I'm perceived by the outside world. This will be my first year in Formula 1. I would like to command respect through my performance and not through what I say on television. I will remain the same guy as before, in that respect nothing will change."
De Vries appears to never have let his fame get to him and up until recently, he was the one who managed his own business affairs.
That changed in December with the Dutchman hiring the services of Guillaume Le Goff, a man who also looks after the interests of Gasly.
De Vries said hiring Le Goff was necessary as he felt he had to "shield" himself from people who wanted something from him.
"It feels like it has come full circle again," he said. "My father and mother split up when I was two years old. I grew up with my dad and my sister. It sounds a little annoying, but our family has always revolved around my career and racing. Especially in the early years and now there is so much involved.
"I need people around me that I trust and can build on. Guillaume, for example, I have also known for more than 10 years. My sister will take care of merchandise, the webshop and things like that. And in the background, my father also takes care of a lot of things for me.
"Especially after that race in Monza, all kinds of people suddenly came my way who wanted something from me. I do have to shield myself from that."
Read more: Max Verstappen on being 'called out' in England for perceived Lewis Hamilton criticism