Nyck de Vries admits to 'too many mistakes' amidst F1 career speculation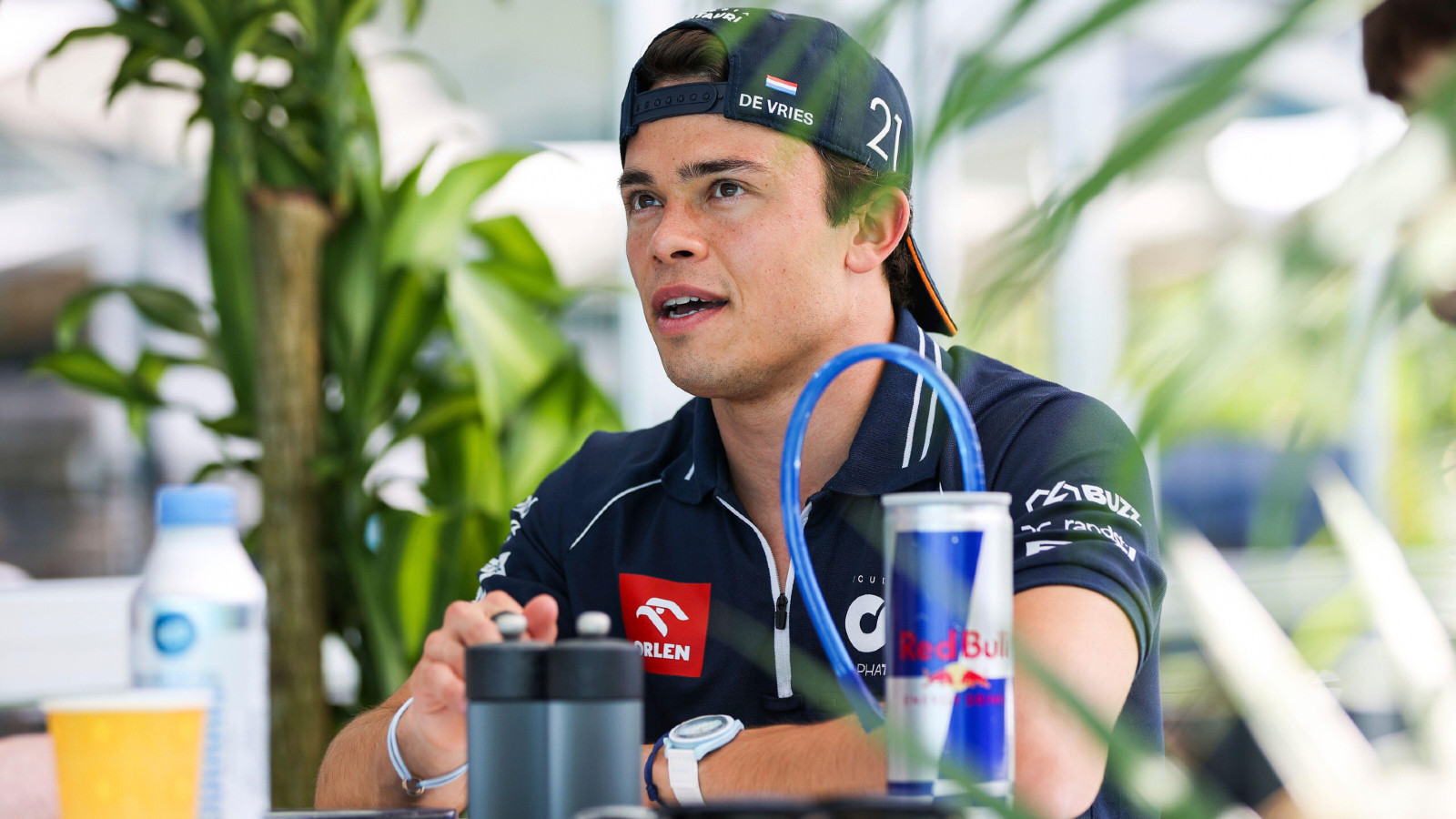 Nyck de Vries says he is not surprised that his current performance level is under the microscope, given his litany of mistakes…
De Vries has had a tough start to his F1 career, with startling errors in Australia and Azerbaijan particularly catching the eye as he ran into the back of Logan Sargeant's Williams on the final restart in Melbourne, before having a few collisions with the walls in Baku.
The Dutch driver also drew the criticism of Lando Norris in Miami, after colliding with the back of the McLaren driver at Turn 1 at the start.
The rumour mill has gone into overdrive due to De Vries' poor form, with Red Bull reserves Liam Lawson and Daniel Ricciardo both linked with the second AlphaTauri seat should De Vries fail to improve – although Helmut Marko has downplayed the possibility of such a change being made anytime soon.
Nyck de Vries: It's no different now to earlier in the season
Speaking to the media in Monaco on Thursday, De Vries said he's not surprised his performance level is under scrutiny.
"It's not a shock to me. It's normal, it's this industry, and it's always been like that in Red Bull and in Formula 1," De Vries said.
"I genuinely believe it's no different than earlier in the season. You've always got to perform, you've always got to deliver, and I've had that throughout my whole career. As a driver, you always kind of fight for your survival, and you always need to deliver to continue your career forward successfully. So it's kind of normal, it's how it's been always.
PlanetF1.com recommends
Honda admit they are in the dark over Red Bull-Aston Martin transition
Red Bull junior keeps pressure on Nyck de Vries with timely win
"You might not believe me when I say that, but I honestly don't think there is more pressure than there is any other time. And actually, the only difference in Formula 1 [to other series] is you have a lot more noise around it, and especially when there's a bit of a gap, there is more kind of speculation and talking. And that is probably the biggest difference relative to any other championship.
"Ultimately, if I do my job on track, then I know that I'll be able to continue my career forward successfully. That's always how I lived. And always how it's been."
Nyck de Vries: "I've made too many mistakes"
The former Formula E Champion said that he isn't paying much attention to the media coverage surrounding his start in Formula 1, but admitted to having "picked up on some things, from receiving messages from other people" in recent weeks.
He also revealed that he hasn't sought reassurances from Helmut Marko regarding the security of his seat in the AT04.
While De Vries was open in his admission that he's made too many mistakes, he said he's trying to focus on the positive aspects of his performance.
"I definitely think I've personally made too many mistakes, I will admit that very openly," he said.
"I also believe that the pace has been strong at several moments, and that kind of encourages me and gives me confidence. But I haven't been able to execute at the end, and haven't been able to put it together. I do believe the speed has been there, but equally, I made too many mistakes to turn that into a result.
"That's part of the learning process you go through, sometimes it works out, sometimes it doesn't. You can make it big, you can keep it small, we're all human, we make mistakes and we move on, that's it."
He's confident that he'll be able to turn things around as the season progresses – the first signs of an upswing came last time out in Miami before his Norris collision as he out-qualified team-mate Yuki Tsunoda for the first time.
The key, according to De Vries, is to "enjoy it and have the self-belief and confidence, which I have.
"And then just not force things. Because as soon as you're starting to force things premature, then mistakes happen. And I think I've just got to accept that you have to go through these learnings, before you get better."