F1 hopeful De Vries clinches Formula E title in Berlin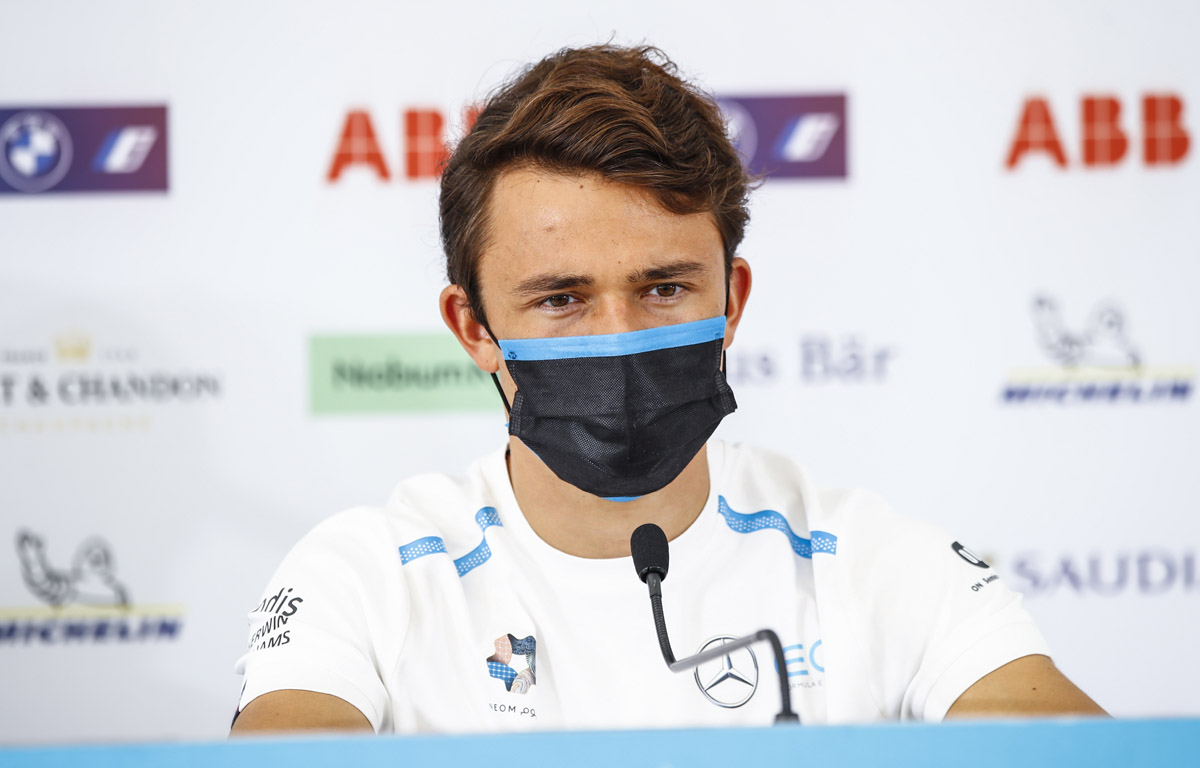 Mercedes F1 reserve driver Nyck de Vries became Formula E's first official FIA-recognised World Champion in a crazy season finale in Berlin.
Heading into the final round, any one of 14 different drivers had the chance of winning the title – before carnage ensued at Berlin's Tempelhof Airport as both Drivers' and Teams' Championship titles went to Mercedes EQ.
De Vries is reportedly one of the names being considered for a drive at Williams next season, and he put himself in the best possible position to make his case for a move into F1 by winning the Formula E title.
Having qualified in P3, Mitch Evans appeared to be in prime position to become champion. But his car stayed completely stationary after the lights went out, with an unsighted Edo Mortara then piling into the back of him – taking out two possible World Champions at once and bringing out the Red Flag in Berlin. Most importantly, though, both drivers emerged unscathed.
Ahead of winning both titles, a report emerged that Mercedes could be pulling out of the series when the new generation of cars is introduced, but Mercedes team principal Toto Wolff was in the paddock showing his support for the Mercedes EQ squad on Sunday.
Check out all the latest Mercedes merchandise via the official Formula 1 store
Ahead of the restart, Britain's Jake Dennis was in title-winning position – but another freak moment saw the 25-year-old Formula E rookie tap his brakes, lock up and hit the outside wall, eliminating yet another title contender.
So it was Championship leader De Vries who was now back in charge of his own destiny, as the race got back underway once again.
The Dutchman moved up from his P13 grid slot and made good progress into the top 10, running sixth as the race reached its halfway point.
But there was a heart-in-mouth moment as he and team-mate Stoffel Vandoorne – also a Mercedes F1 reserve driver – were involved in contact and almost took each other out, but they were able to keep themselves moving.
De Vries had been getting punchy as he tried to maximise his result in the race when he perhaps didn't need to, but the title had been all but sewn up after any hopes of his rivals evaporated as the race went on.
Former F2 driver Norman Nato went on to win the race, but the title belonged to the Dutchman.
He was delighted after the chequered flag dropped, and an emotional De Vries said: "That was a hell of a ride. We've experienced so many highs and lows this year, and to finally clinch it in the last race – I think the fortune was on our side today with everything that happened.
"But as you saw, I was a bit of a target out there, with great pace, so I think we deserve this and I'm super happy for the team."