Nyck de Vries cleared of wrongdoing after €250k legal claim from former sponsor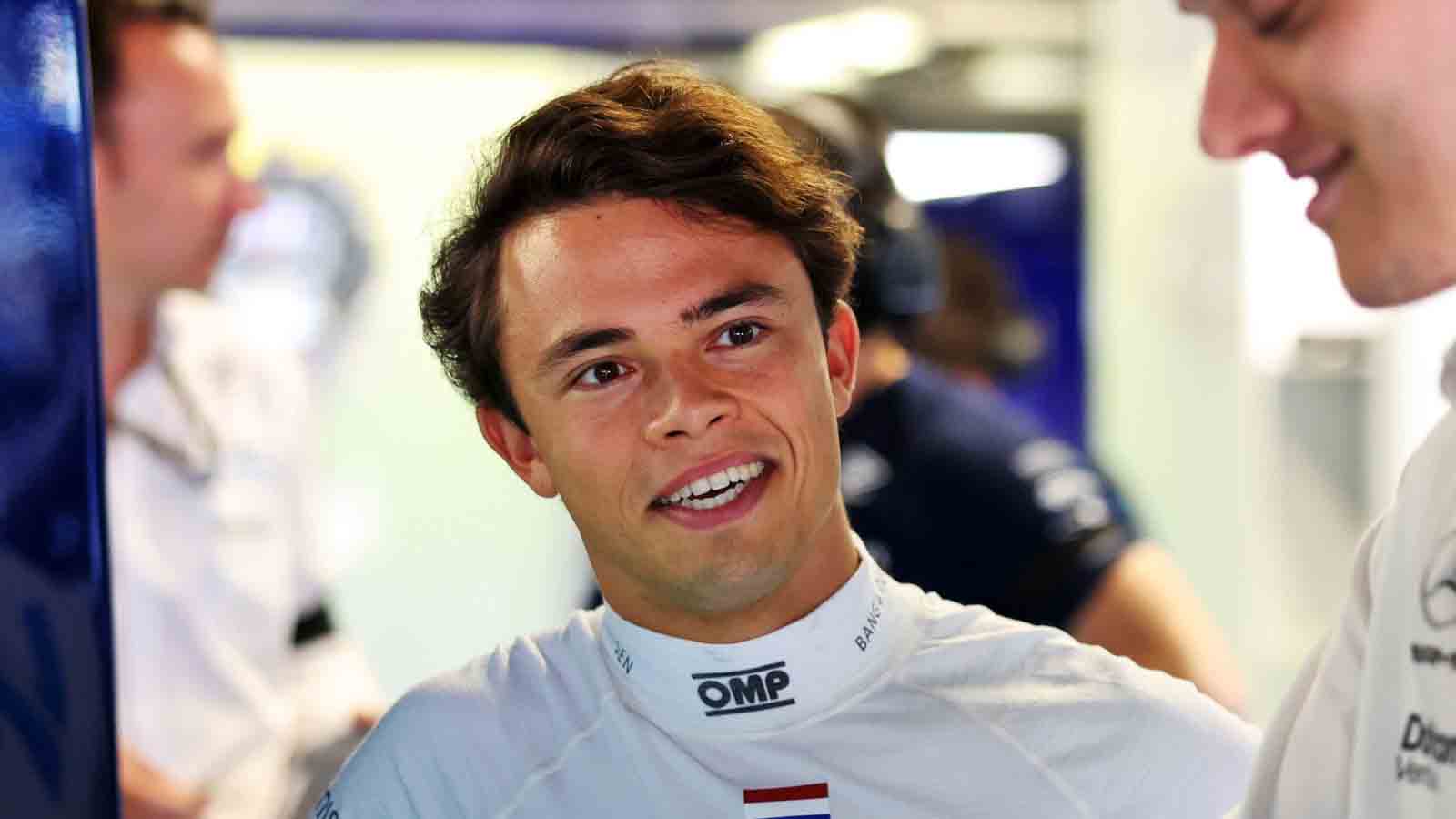 AlphaTauri driver Nyck de Vries has come out the victor in a €250k legal claim with a long-standing career funder.
When the Dutch racer was attempting to raise the funds for an F2 campaign with Prema, requiring €500k, half of that total came via a loan which he agreed with Investrand, an investment fund run by Jeroen Schothorst.
The deal stated that while a fixed annual interest of three per cent would be charged, while Schothorst would get a 50 per cent cut from De Vries' F1 related income, it was also agreed that the loan would be struck off if De Vries did not have an F1 seat by 2022.
This is partly where the dispute stemmed from as while De Vries did not have a race seat in F1 at any point by the end of 2022, Schothorst argued that De Vries' one-off appearance for Williams at the 2022 Italian GP made the repayment active.
He also claimed that De Vries had not been supplying the relevant documents to keep him informed on his career developments, in order to determine the variable interest to be paid, which that 50 per cent clause was classed under.
The case was heard at a court in Amsterdam, where the judge ruled in De Vries' favour.
"It is true that he participated in F1 on 11 September 2022 at the Italian Grand Prix, but he did so as a reserve driver," the judge stated, as per Motorsport.com.
"He was not contracted as a race driver at that time. He was merely filling in for another driver [Alex Albon] with appendicitis."
PlanetF1.com recommends
Christian Horner on air double the time of anyone else on Sky F1's 2022 broadcast
Exclusive: F1 drivers concerned about burnout over extended calendar
Nyck de Vries on the mental conundrum he faces in his first full F1 season
Motorsport.com also state that the judge knocked back Schothorst's claim on the lack of supporting documentation from De Vries, firstly as he had agreed to €114,361 being paid by the end of 2021.
It was also established that De Vries had handed over 50 per cent of his €150,000 Mercedes reserve driver contract earnings for 2022, De Vries having served as test/reserve driver with the Silver Arrows since 2020.
The report states that a 26-page WhatsApp conversation was used as evidence by De Vries to demonstrate regular contact with both Mercedes and Schothorst.
De Vries told Motorsport.com: "I have fulfilled all my obligations towards Investrand under the loan agreement and have always provided him with all the information he was entitled to under the loan agreement.
"Therefore, as far as I am concerned, the fact that the judge ruled in my favour was in line with my expectations. Hopefully things will now die down so that I can focus on preparing for the Formula 1 season."
De Vries took the AlphaTauri seat vacated by Pierre Gasly, with the Frenchman making the switch to Alpine for 2023.