Ocon: Verstappen 'wanted to punch me'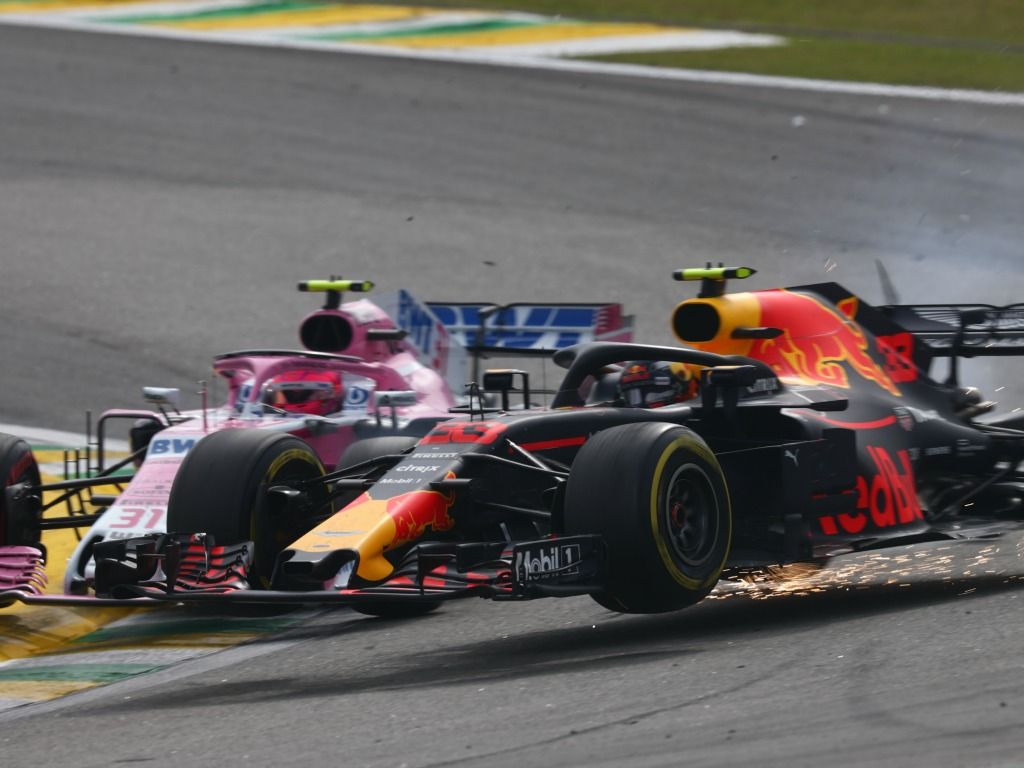 Esteban Ocon has criticised Max Verstappen for his unprofessional behaviour following the Brazilian Grand Prix.
An angry Verstappen confronted the Frenchman as the two drivers went to be weighed after a tense race at Interlagos.
Verstappen was cruising to victory in Brazil, but was sent spinning out of winning contention when Ocon collided with the RB14 in an attempt to unlap himself.
The Dutchman had to settle for P2 and had this message to say over team radio:
Engineer: I don't know what to say.
Verstappen: I know what to say. I hope I can't find him [Ocon] now in the paddock, because [rest of message bleeped out].
Verstappen did find Ocon straight after the race and proceeded to push him around several times before labelling him an "idiot" in his interview.
Ocon said he was taken by surprise by Verstappen's reaction.
"I was really surprised by the behaviour of Max, afterwards, with the FIA having to intervene," Ocon said in the Brazil paddock.
READ MORE: Should Verstappen have received a harsh punishment?
"The FIA having to stop him from being violent, pushing me and wanted to punch me – and that is not professional."
"I'm used to the fights with Max. He's always been the same. It goes back a few years."
Des images qu'on aime pas voir en F1. #F1 #BrazilGP pic.twitter.com/TTtzvd8SWx

— Maxime. (@MaximeB123) November 11, 2018
Ocon went on to say that he felt he was well within his rights to fight back on track despite being a lapped driver going against the race leader.
"I was behind Max for two laps," Ocon added.
"On the first lap, I was a lot faster, and on the second lap, I was a lot faster. The rules say you are allowed to unlap yourself so that's what I did.
"I went round the outside; it was the same move I did on Alonso, and on other drivers as I worked my way back up the field, but it didn't work out the same way."
Follow us on Twitter @Planet_F1 and like our Facebook page.