Official: Brazil final sprint qualifying venue for 2021
Formula 1 CEO Stefano Domenicali has said the third staging of sprint qualifying will take place at the 2021 Sao Paulo Grand Prix.
The British Grand Prix at Silverstone was the venue for the first edition of this new qualifying format, which sees a 100km sprint race set the grid for a grand prix, rather than the traditional Q1, Q2 and Q3 concept which is brought forward to the Friday.
The Italian Grand Prix at Monza is where this format will next be in use, and Domenicali has now confirmed the strong rumours that Sao Paulo's Interlagos Circuit will host the third and final staging of the season.
"When we talk about the sprint racing format, the idea was to offer all stakeholders in F1 something different," he told Wall Street investors, quoted by Motorsport.com.
"We said we wanted to do tests this year. One has already been done at Silverstone, another will be in Monza. And the third will be in Brazil at the end of the season.
"After this test, we will see what the next step will be.
"The people who came to the circuit on the Friday at Silverstone were really all set for Friday's qualifying.
"The result of that first event has been very positive, if I may say so, which is great. It has brought a lot of attention and also new partners because thanks to that we have brought in Crypto.com."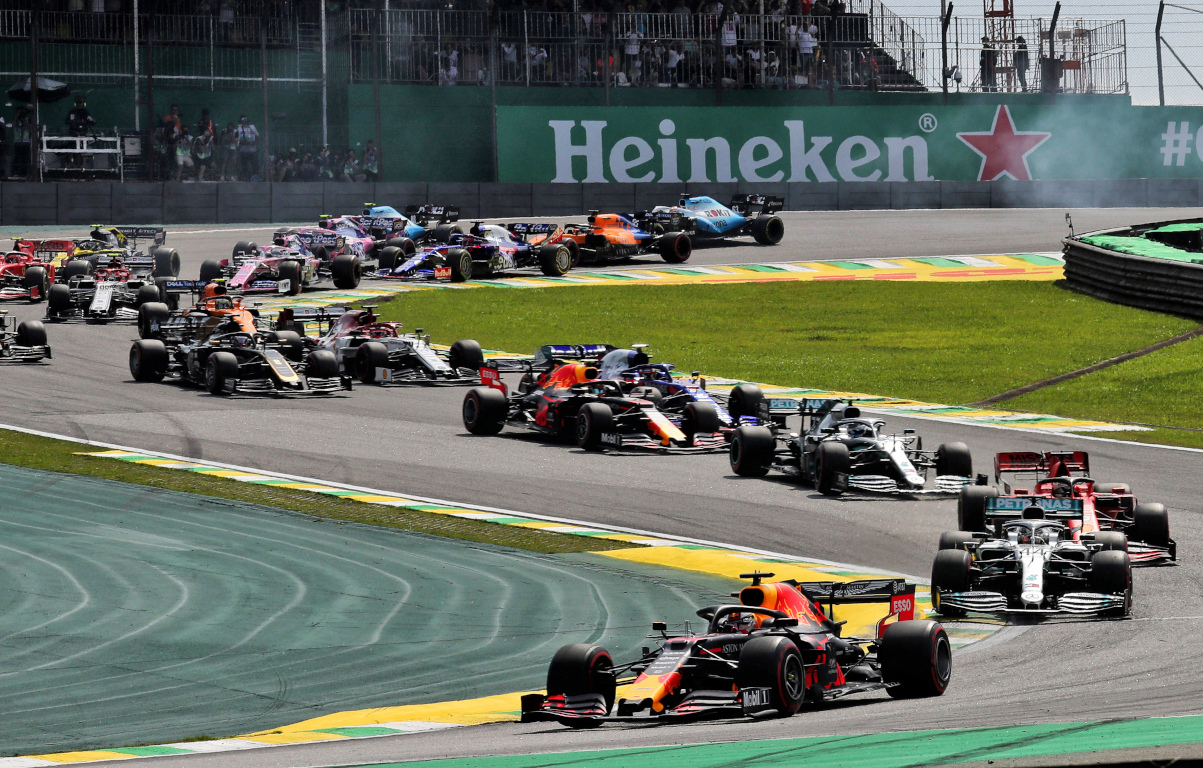 Check all the latest 2021 teamwear via the official Formula 1 store
Should Formula 1 deem these sprint qualifying trials to have been a great success come the end of 2021, it does not mean it will be rolled out across a season in future with Domenicali saying it is not a format which could work at every track.
"We will have a full evaluation at the end of the season," he added.
"Of course we have a plan for the future. We are developing and refining it after the comments we have received.
"We are ready to prepare a proposal at the end of the three sprint races which will hopefully be a big step and a different future of Formula 1."
The Interlagos sprint qualifying trial will, of course, depend on that grand prix going ahead in a country which remains on the UK's travel red list, which as things stand would mean a 10-day hotel quarantine period for personnel returning from the planned triple-header of races in North and South America.