'Anyone writing off Red Bull after 2021 efforts doesn't know F1'
Anyone questioning whether Red Bull's 2022 campaign will suffer because of last year's title fight does "not know anything about F1".
That's according to Dutch journalist Olav Mol.
Last season Red Bull took on Mercedes for the championship titles, Max Verstappen clinching the Drivers' crown while Mercedes won the Constructors' for a record-breaking eighth succession season.
It was a fierce battle that raged from start to finish with former Red Bull reserve driver Alex Albon saying Red Bull actually "stopped" developing their 2022 car to focus on the championship battle.
That was comment quickly denied by Red Bull's Helmut Marko, the Austrian adamant both programmes ran in conjunction.
It has, however, raised questions about whether Red Bull, and to a lesser extent Mercedes as they stopped upgrading their W12 earlier in the year, could pay a price for last year's efforts.
Mol has rubbished the suggestion.
"People who say that do not know anything about Formula 1," he told the Dutch edition of Motorsport.com.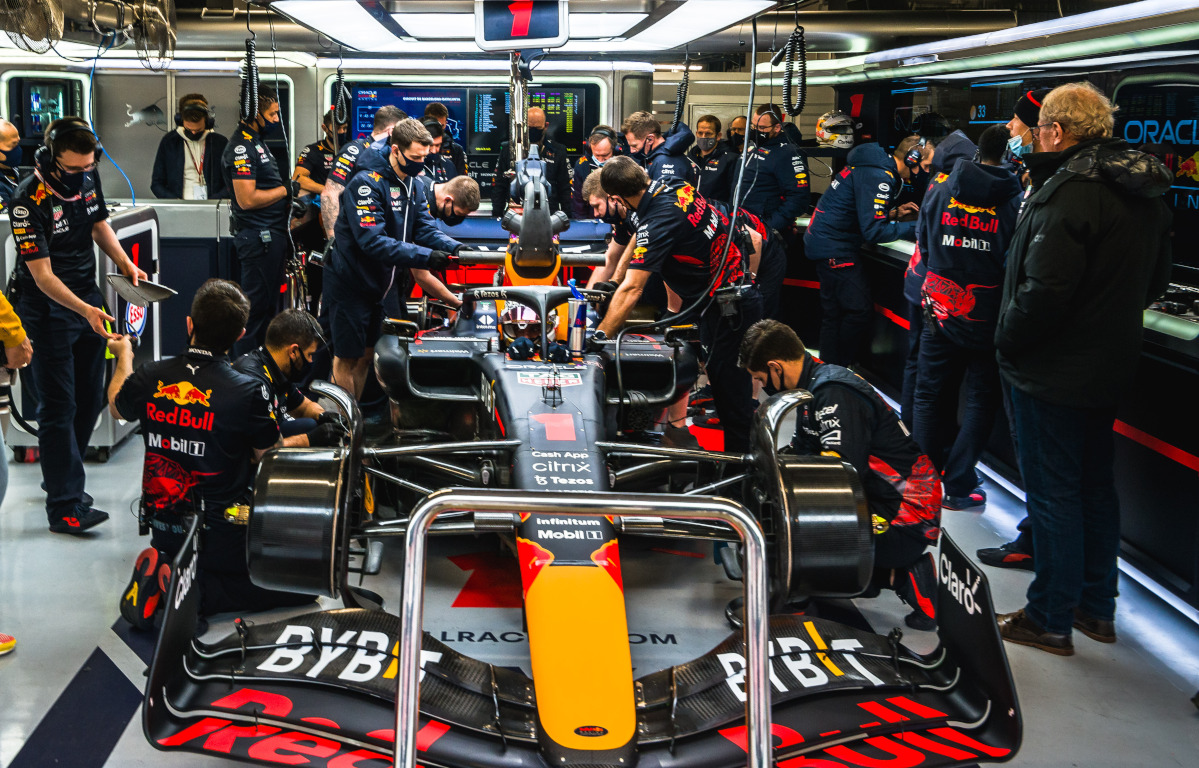 "Red Bull and all those teams have been working on the new rules since May and that just runs parallel to each other.
"Those teams are so well structured, I don't see that they have done anything in 2021 that will get them on the nose in 2022."
That, however, doesn't mean the battle this season will be between Red Bull and Mercedes.
Although they finished 1-2 in the opening pre-season test, Mercedes ahead of Red Bull, McLaren and Ferrari weren't far behind – and it was only the first pre-season outing.
Mol explained that the new regulations have not been designed to stop Red Bull or Mercedes, rather the hope is that the field will be closer and more teams will have an opportunity to fight at the front.
And if either Red Bull or Mercedes aren't in that battle, that he says is "nothing to do" with last year's efforts, it means they've made a mistake with the new regulations.
"When the regulations work and those teams are no longer at the front, everyone says 'you see, that's it'," he said.
"But no, those regulations are actually meant to bring the field closer together and someone can also just miss the mark with major regulation changes.
"But in my view that has nothing to do with 2021."
But one man who definitely does know about F1 is the sport's managing director Ross Brawn.
He reckons Red Bull and Mercedes "could be impacted" but he suspects "both of them were very sensible in balancing their approach between '21 and '22."
'Anyone writing off Red Bull doesn't know F1'
Thinking that Red Bull or Mercedes will be down on the rest of the grid with their cars is crazy talk.