WRC star reaches out to Lando Norris after rally ambition reveal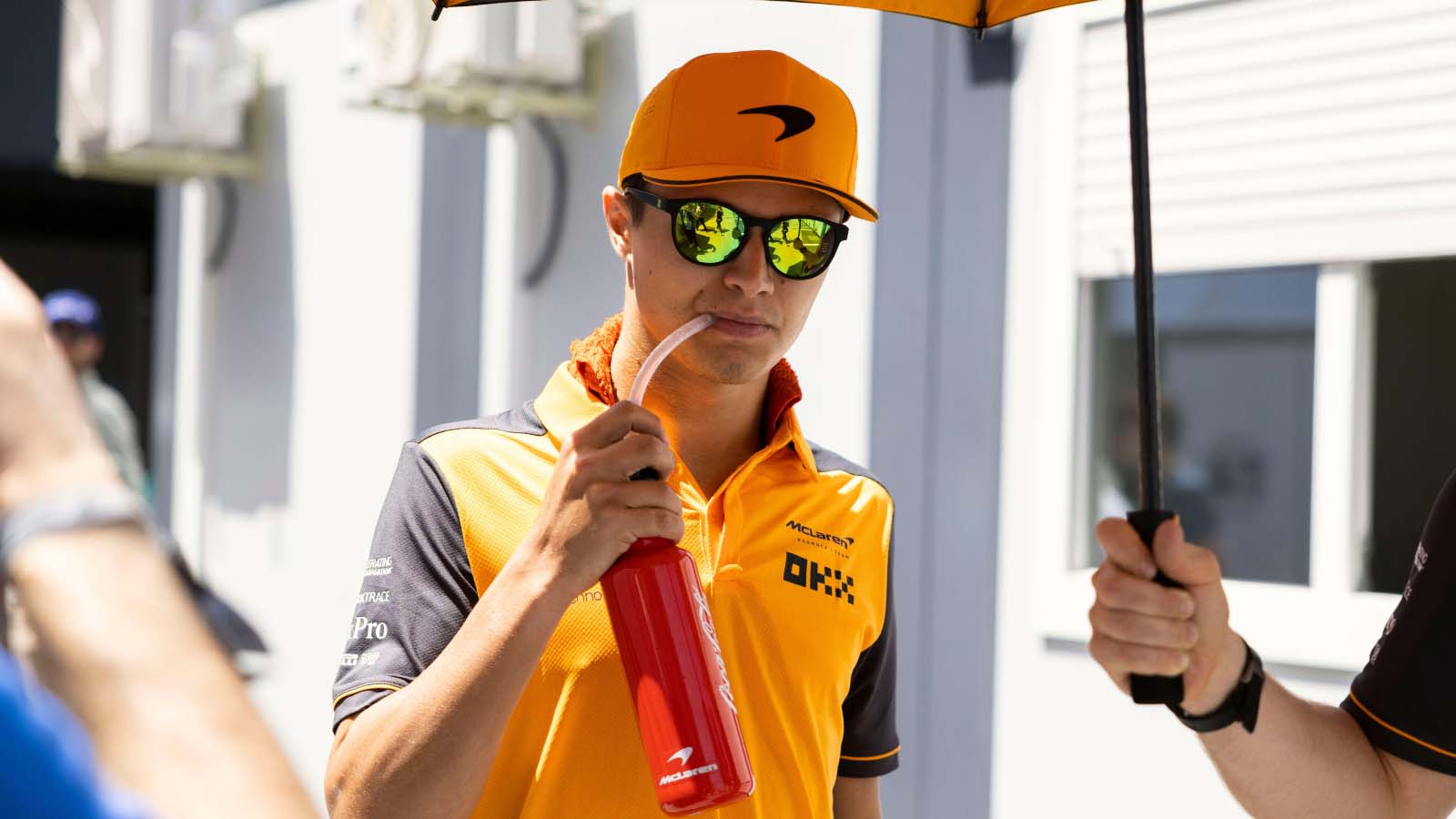 Lando Norris recently revealed that he wants to give rallying a go, leading to current star of that world, Oliver Solberg, responding to him.
Norris is now into the fourth season of his Formula 1 career with McLaren, consistently impressing and making himself a future star of the series in the eyes of many, still aged only 22.
Outside of Formula 1, Norris has another project called 'Quadrant', his gaming and racing brand for which he was recently promoting a new apparel line.
The use of a rally car was part of this promotional content, in keeping with the off-road feel of the apparel, and it gave Norris the rallying bug.
What happens now at McLaren?
McLaren are locked in a fight with Alpine in the Constructors' standings, but their driver stand-off is another issue entirely.
"I want to try some rallying at some point," Norris told Motorsport.com.
"Our next collection with Quadrant clothing is a bit of an off-road vibe. So, we recently went and did some stuff to record a piece for it that included rallying.
"And I just realised going there for the first time and witnessing it, how crazy those people are. It made me really, really want to have a go.
"I might start where there's no trees, [at the] end of the year, I just want to have a go – in a safe place! With tyre barriers somewhere.
"Like, car control and flicking it in and handbrake and timing and all of that stuff, it's always good to do every now and then for like car control and to keep your wits about with more than just driving a Formula 1 car.
"It's like karting. A lot of Formula 1 drivers like to do karting, because it gets them back in the feeling of feeling things and it's very feeling-related in karting. Same with rallying, I just want to go and try something new."
And World Rally Championship racer Oliver Solberg, son of 2003 WRC champion Petter Solberg, is very much open to helping Norris get his wish.
Oliver would take to social media to respond to Norris' words.
Give me a call @LandoNorris – we can sort that out… 🤙👀 https://t.co/1vpx8kgWAK

— Oliver Solberg (@OliverSolberg01) August 20, 2022
"Give me a call Lando Norris – we can sort that out," he tweeted.
Formula 1 does have a current driver very much active in rallying, that being Valtteri Bottas, who has contested the Arctic Lapland Rally three times.
But, as Norris was simply expressing his interest in trying out a rally car, would he ever consider making a competitive appearance?
"Maybe one day," he responded. "I'll have to try it first, just to see what it's like, just because it looks awesome and yeah, there's always things in life people want to try and do.
"That's come across as something I would love to try at some point."