On Track GP: Should Lewis Hamilton stay with or leave Mercedes?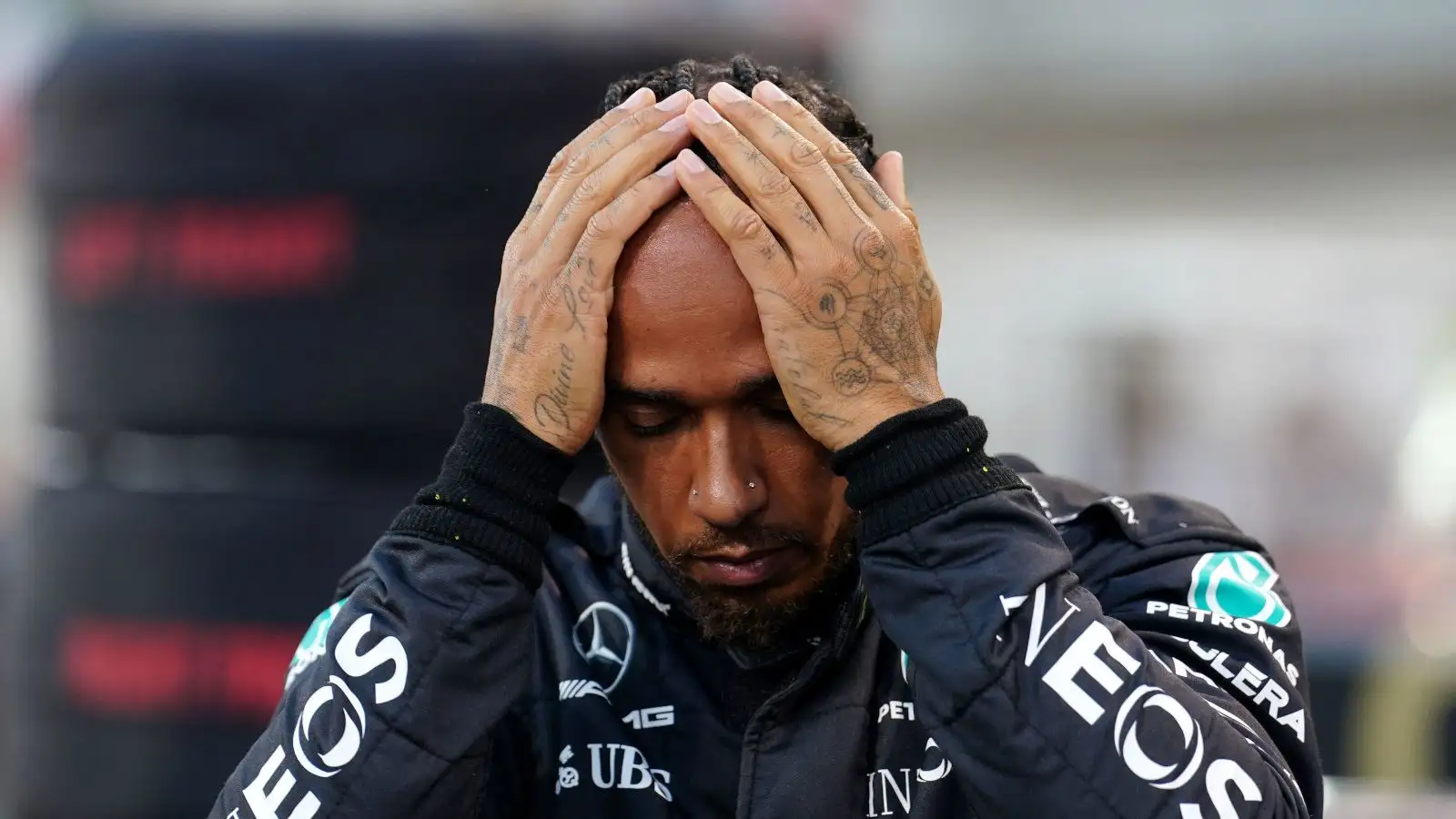 With Lewis Hamilton's Mercedes contract set to expire, On Track GP have asked whether he should stay with or leave the Silver Arrows.
Heading into the winter, it seemed like an extension to Hamilton's Mercedes deal, which runs until the end of the 2023 season, was just a formality and yet, one race into the new season, nothing has been signed.
With the W13 proving to be just as difficult as its predecessor, there is now a genuine question as to whether Mercedes will be in a position to give Hamitlon the chance of battling for that converted eighth world title.
So perhaps a move to another top team is in order? Well that is the question that On Track GP's resident Mercedes fan Matisse Armani has been asking.
"Ferrari have leapfrogged, we saw that last year," Matisse pondered. "Now Aston Martin have also leapfrogged, we're seeing that in Bahrain. Mercedes are now the fourth fastest car on the grid.
PlanetF1 recommends
The problems facing Ferrari and Mercedes that will be music to Red Bull's ears
Is Max Verstappen the modern day equivalent of Ayrton Senna?
F1 rumours: Laurent Mekies part of Ferrari mass exodus? Leclerc meets Ferrari president
"That is a problem for a driver that is coming towards the twilight of his career that is looking to secure a record eighth World Championship. He's not going to be able to do that in a car like the W14."
You can watch Matisse's full thoughts about Hamilton and Mercedes below and don't forget to head to On Track GP on YouTube to like this video, subscribe to and turn on notifications for our brand new Formula 1 channel, launched in conjunction with Global Fan Network.
After debuting for the Bahrain Grand Prix, On Track GP is going to continue to feature live broadcasts throughout the Formula 1 season, and will make use of technology launched by GFN to 'beam in' F1 fans live from all over the world to discuss their thoughts on the sport as events unfold.