The drivers will have only one DRS zone to work with as Formula 1 contests the Portuguese GP in Portimao this weekend.
For the first time since 1996 Formula 1 will host a Grand Prix in the nation, but rather than Estoril it will be the Algarve International Circuit which hosts the race for the first time in its history.
Based in the town of Portimao, Faro in southern Portugal, this 2.915-mile track, featuring 14 turns, was part of a €195 million project which also includes a karting track, technology park, five-star hotel, sports complex and apartments.
The track was used for an unofficial Formula 1 test back in 2009, but no data exists for modern-day Formula 1 cars.
And it has been confirmed that the only DRS zone will be located down the main straight.
MotorsportWeek.com report that the detection point for this DRS zone "will be 65 metres after the long-radius Turn 14 hairpin and the activation point will be 125 metres after the high-speed Galp curve that leads drivers onto the pit straight."
But it could end up being the run down into Turn 1 which causes a problem for the drivers thanks to track limits.
Formula 1 have elected to go with the fast right-hander layout at Turn 1, rather than the slower configuration, and George Russell has warned that this could lead to drivers abusing track limits.
"I'm really excited. It's a spectacular circuit, very undulating, a lot of blind corners, which is great, and adds a lot of character," he told Autosport.
"Obviously I need to wait and see once I've driven it in a current car, and how it will all pan out.
"We may have some track limit issues, which I hope can be rectified before we even get there, at Turn 1.
"I know that was an issue in F3. We had a race weekend in F3 in 2015, and on the Thursday we had a test day, which was on the quick Turn 1, which is what we'll be doing for the F1 weekend.
"But everybody was just doing track limits, so they actually adopted doing a sort of a hairpin loop, which was very nice.
"So I'm actually surprised we haven't done that loop, because for racing it would be better having a slower speed corner at the end of a long straight.
"But nevertheless, I'm excited to go there and intrigued for the challenge that we face and the teams face."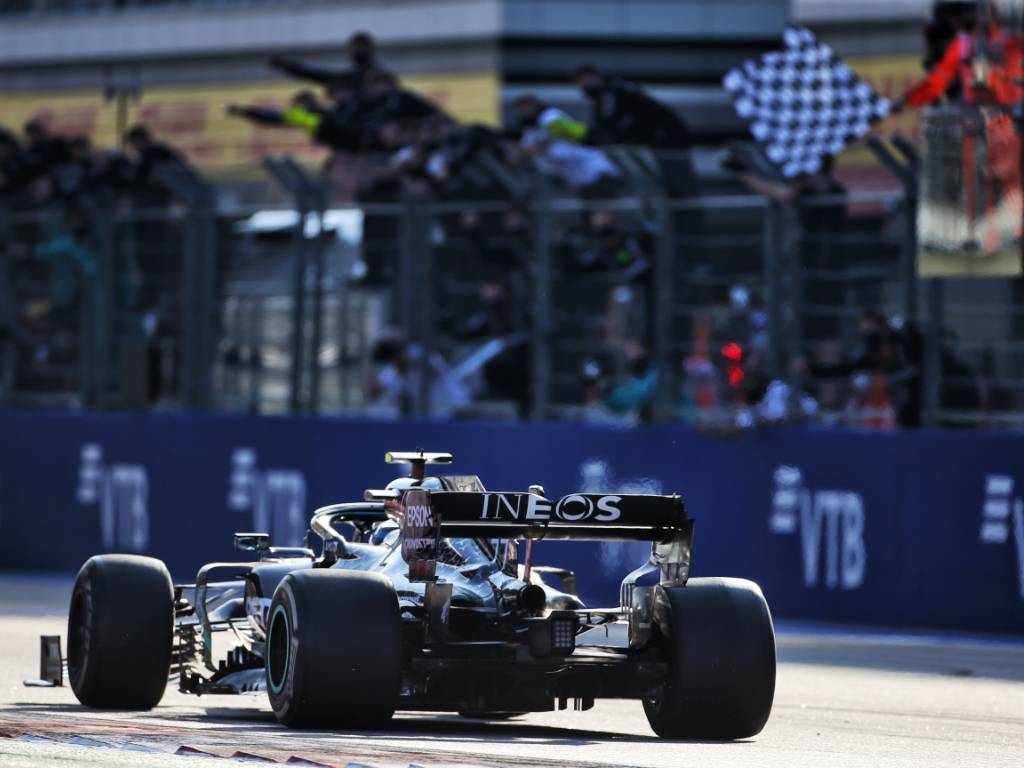 For the first time in 2020 Mercedes have the chance to guarantee themselves the 2020 Constructors' title at the Portuguese Grand Prix.
If Mercedes take a one-two finish and bonus point for the fastest lap at the Portuguese Grand Prix, then Red Bull must score fiive points at the event in order to mathematically stay in contention.
If the Silver Arrows finished P1 and P3, then they would be champions if Red Bull failed to score any points.
Follow us on Twitter @Planet_F1, like our Facebook page and join us on Instagram!