One-hour practice sessions take 'a luxury away'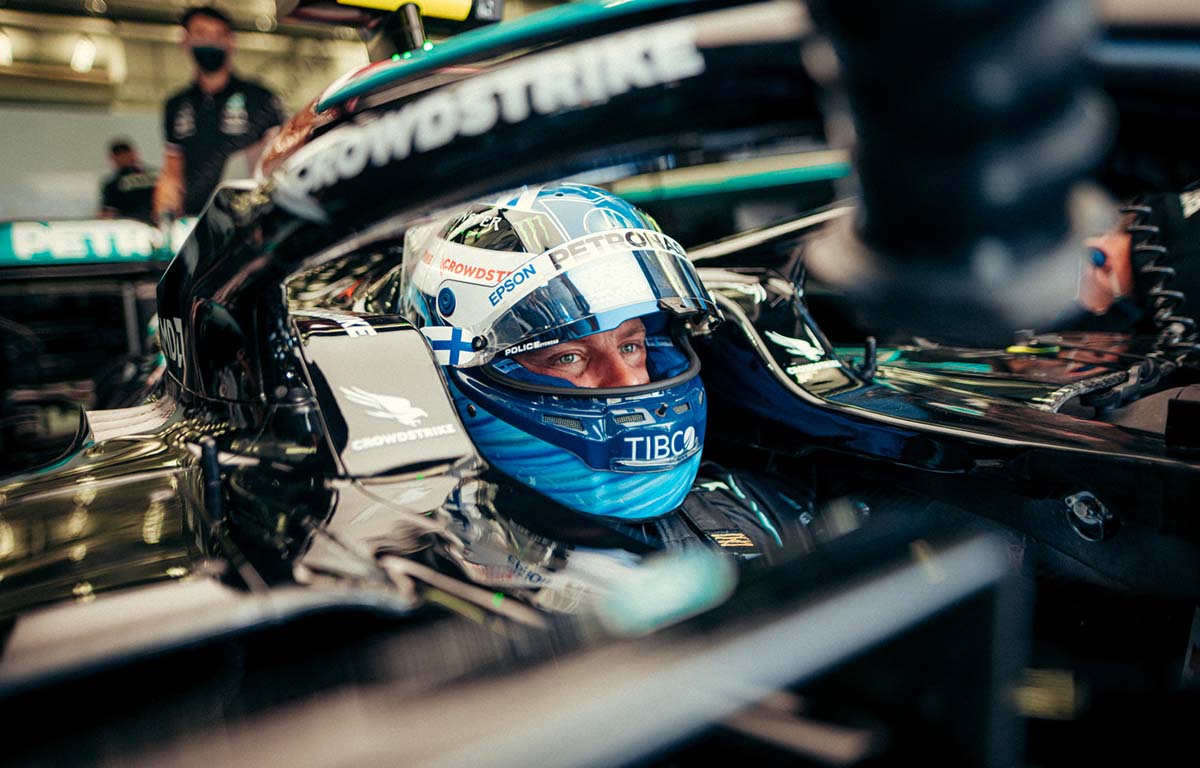 Mercedes and Ferrari have both offered an insight into how teams have had to adapt to one-hour practice sessions ahead of qualifying and races this season.
FP1 and FP2 session duration times have been cut from 90 minutes to 60 minutes for the 2021 campaign and are now in alignment with Saturday's final FP3 session which is also 60 minutes long.
When the session clock was at one hour 30 minutes in previous years, a pretty empty track for the first 15 or so minutes was a fairly common sight and that did not make for particularly compelling viewing for anyone.
But, at the 2021 season opener in Bahrain, cars flooded out of the garages in practice as soon as the track limits went green.
Notorious late starters, Mercedes, said the "luxury" of letting some of the other cars doing the initial dirty work has now been taken away.
"All the teams have had to make changes because going from an hour and a half to an hour for those sessions makes quite a big difference," Mercedes technical director, James Allison, said.
"Last year, we had the luxury at the start of sessions to wait for a few minutes, maybe ten minutes sometimes, to let other teams clean the track and get the track in a state where we can then start to work on our programme.
"That luxury is gone with this change. You need to start when the session starts and then you need to keep the runs coming because that lack of half an hour means you really do need to keep your car out on the track as much as possible.
"And the time in between runs gets quite compressed. We reckon we had something like six or seven minutes for doing the changes in between runs which puts quite a large limitation on the sort of things you can contemplate doing in the session.
"There is not really any time for freestyling or changing direction in the session itself.
"You have to have a pre-programme plan, you have to stick to it and you have to execute it cleanly.
"It's quite high pressure, but it's also quite exciting and I think probably a better product for the fans because the action on the track is always there."
Check all the latest 2021 teamwear via the official Formula 1 store
Meanwhile, Ferrari sporting director, Laurent Mekies, spotted two key differences in the first two practice sessions in 2021 compared to those last year.
"The first one is that during FP1 you cannot try the long runs anymore," Mekies told Sky Sports Italy.
"Nobody did that, maybe in the future we'll find the way to do that again, but for the moment this kind of work will disappear. So we lose this data.
"During the second free practice session then, you cannot afford anymore to do a long run with two different compounds with each driver. So we'll have to choose before the start of the second session, who will try the soft compound, who will try the medium compound, otherwise we won't have the data about how the different compounds work.
"This situation requires even more teamwork."
Follow us on Twitter @Planet_F1, like our Facebook page and join us on Instagram!