'Only' Ricciardo knows if he regrets Renault swap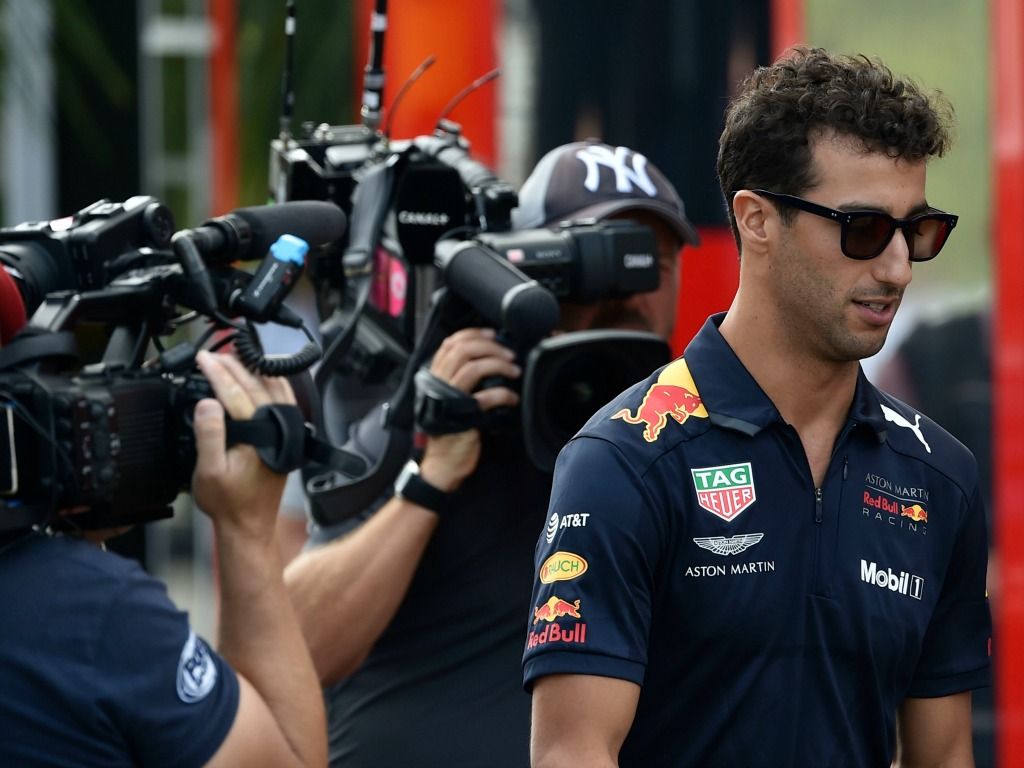 Suffering his eighth retirement of this season, Christian Horner says "only Daniel" Ricciardo can say whether he is beginning to regret his Renault move.
Ricciardo retired from Sunday's Mexican Grand Prix while in the hunt for a podium finish.
The pole-sitter suffered his sixth mechanical retirement and his eighth in total of 2018.
He lashed out, saying the car is "cursed".
"I don't think 'frustration' is the word anymore," Ricciardo said. "Everything feels hopeless.
"You know, honestly, now where I am, I don't see the point of coming on Sunday, I don't see the point of doing the next two races.
"I haven't had a clean race or weekend in so long. I'm not superstitious or any of this bullshit, but… the car's cursed. I don't have any more words."
He added: "Just things are happening on Sunday which I've got no more explanation for. The car… I'll let Gasly drive it, I'm done with it."
Ricciardo had put his RB14 on pole position for the Mexican Grand Prix, a race won by his team-mate Max Verstappen.
And with the majority of his mechanical retirements coming from engine issues, Horner was asked whether Ricciardo is regretting his decision to swap Red Bull for soon-to-be-ex engine partner Renault for 2019.
The team boss replied to Motorsport.com: "Only Daniel can answer.
"There's no point broaching that with him – the decision was made, he was comfortable with the decision.
"He's driving a competitive car that's taken pole position this weekend and you can see the differential between where this part [the front] of the grid is and where this part [Renault] is two laps behind."
Follow us on Twitter @Planet_F1 and like our Facebook page.