Crypto crash should make F1 teams reconsider who they get into bed with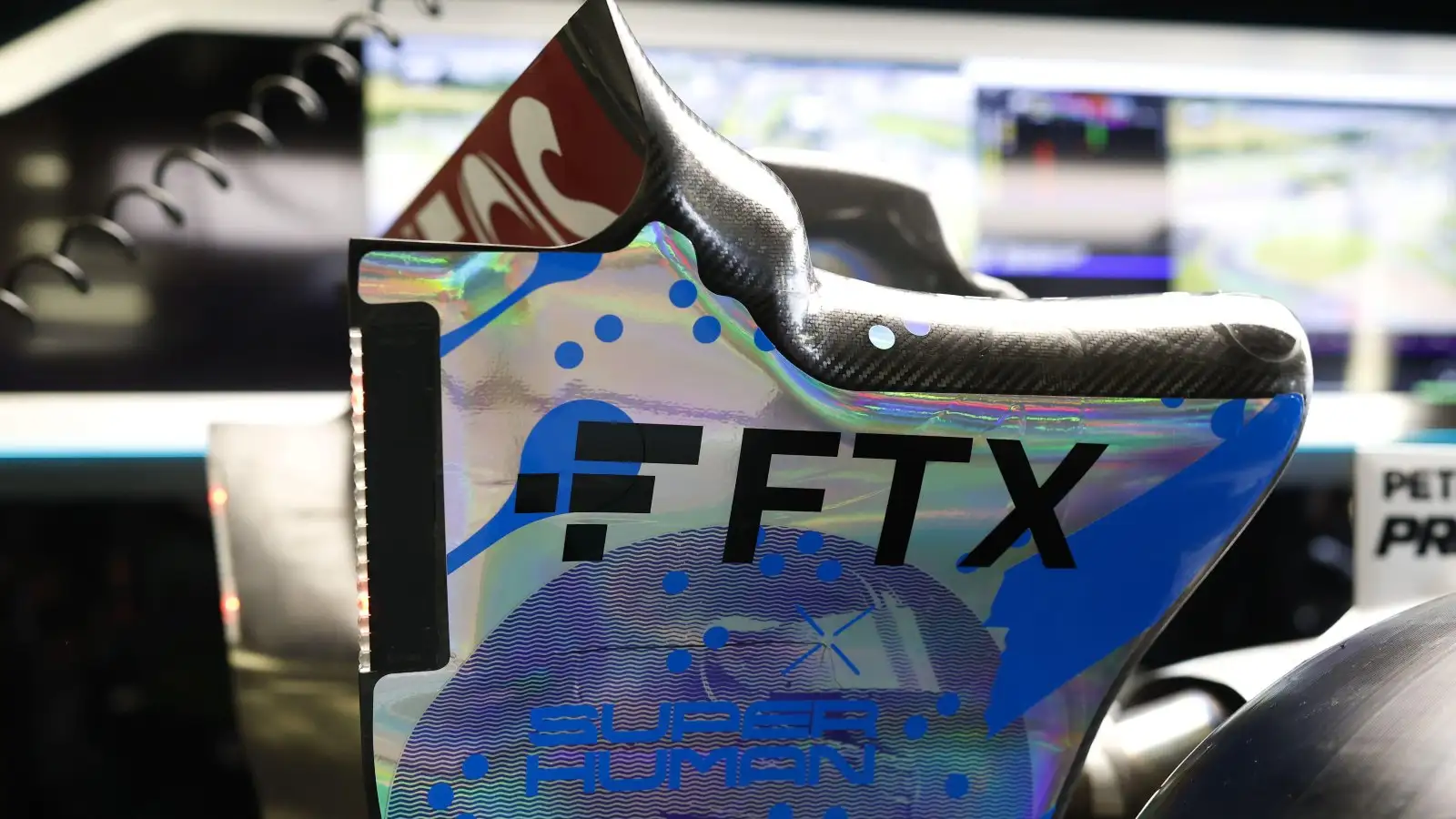 Formula 1 teams are dropping their crypto sponsors en masse, but should they have ever been there to begin with?
Financial misdealings in Formula 1 are nothing new. The Rich Energy/Haas fiasco provides the most clear example of the parable on sometimes the money being too good to be true but in recent years, the world of crypto has sunk its claws into Formula 1.
Crypto and NFTs have long seemed from the outside like a house of cards waiting to fail but for the converted, it was a chance to disrupt a centuries-old market and make some serious money. Or that was the idea at least.
Investors began to trade and the number of cryptocurrencies skyrocketed. Bitcoin and Ethereum both have a market value in the hundreds of billions but the relative lack of regulation provides a wild west market where anyone can start their own currency should they choose.
As the platform grew with more money being poured into it, the global and cultural reach of these currencies multiplied massively.
In an effort to establish themselves as king in this new market, the exchange companies descended on popular culture in order to give their brand credibility.
Soon sponsorship was everywhere, and where better to guarantee millions of eyeballs staring at your logo? Sport.
Sport has long been the ideal canvas for morally questionable companies to paint their brand with the goal of making it more legitimate. Eight current Premier League teams have gambling companies on the front of their shirt, countries such as Qatar and Saudi Arabia can be seen on the front of some of the biggest stars in the sporting world and the presence of crypto has become impossible to miss.
Think back to any race in 2022 and you will have subconsciously seen dozens of logos for various crypto markets. Crypto.com sponsored all three Sprint races as well as the Miami Grand Prix.
While Max Verstappen was struggling to open the DRS in Spain, it was the Bybit logo viewers would have been staring at. OKX had Daniel Ricciardo dressed as a magician in September. But the one partnership that has received the most attention is Mercedes and FTX.
In the last few months, FTX has become the focal point of all things wrong with crypto. The now bankrupt company was a cryptocurrency exchange that was only founded in May 2019 but in 2021, it posted a revenue of $1.02 billion.
Its rapid expansion became visible in the real world, nowhere more so in Formula 1 with the company sponsoring an event at the Miami Grand Prix and crucially, Mercedes.
Given their unprecedented success, Mercedes were arubaly the hottest property when it came to getting your logo on a car so when both parties announced a multi-year sponsorship deal in September 2021, it would have no doubt cost FTX a pretty penny.
The pair even released their own brand of NFTs but the website that previously advertised has now gone offline.
Perhaps it is symbolic that the year Mercedes had the most troubles on track was also the year FTX and its owner Sam Bankman-Fried would come crashing down.
Without a degree in finance and a larger understanding of crypto than this author possesses, the collapse of FTX centres on the fraudulent inflation of its value.
According to the New York Times, the company was based in the Bahamas and operated on risky trading options that are not legal in the United States. They had their own native cryptocurrency known as FTT but trouble began when Changpeng Zhao, the chief executive of the world's largest crypto exchange Binance, sold the stake he held in FTX back to Bankman-Fried.
He received a number of FTT tokens in exchange but in November, Zhao said he would sell the tokens after expressing concerns about FTX's financial stability.
The value of FTT plummeted as investors were spooked and as traders rushed to withdraw, the company found itself with an $8 billion shortfall.
It looked as if FTX had been saved when Binance suggested they would provide them a loan only to decide after due diligence that FTX's assets had no value.
FTX filed for bankruptcy in November 2022 and Bankman-Fried was later arrested on criminal charges that he cheated investors and looted billions of dollars.
In the same month, Mercedes removed the FTX logo which had taken prime position on the nose of the front wing and the rear wing end plate.
While Mercedes have been used as the leading example, they are by no means the only ones to have got into bed with some kind of crypto platform and all the results are largely the same.
Nine of the 10 current teams have some kind of crypto sponsor with Williams being the sole team free of any such deal. A report by Sports Illustrated in November showed the staggering drop in value that all F1 team sponsors had occurred.
Ferrari's Vela had dropped from $0.001 to $0.000081. Alfa Romeo's FLOKI was down from $0.001 to $0.000081. McLaren's Tezos from $45 to $12. Alpine's Binance from $5,000 to $2,782 and the list goes on.
It is easy to see these are just numbers on a screen but when you consider that a large amount of people invested huge amounts of money, it becomes more real. Overnight, houses, savings and investments were lost.
While Formula 1 teams can hardly be blamed for the collapse of an external industry, the question can be asked of should they have done more due diligence?
By agreeing to have a logo on their car, the teams are providing their seal of approval and, as is the case with all sports teams, each constructor has an incredibly dedicated fanbase.
The reality is if a die hard Mercedes fan saw FTX on the side of their team's car, then they would naturally lean towards that marketplace more than any other.
Therefore every team and even the sport itself has a responsibility to ensure they are not promoting companies that are actively bad for their fans.
In 2006, smoking sponsors were banned by the World Health Organisation but given crypto trading and gambling does not have such a clear relationship to the decline of a person's physical health, it is unlikely any independent body is going to step in any time soon.
Mercedes and the other teams may suffer a financial loss as a result of the industry's collapse but it is not them who are the real victims. It is the ordinary everyday people who put their savings into something they believed was respected and safe, regardless of the warnings in the smallest of fine prints.
Livelihoods lost, houses lost, savings lost. As is the case with any financial collapse, it is not those that caused it who suffered most but instead those that believed in it.
Formula 1 teams have a responsibility to be better. They know full well how influential their name can be in providing credibility to a company and it is time they ignored the many dollar signs pouring into their account and started thinking of the fans that trust them.
Read more: The man that brought Oscar Piastri to Europe – 'From his first test, you could tell he was just fast'