Piastri: I'm almost a Formula 1 driver now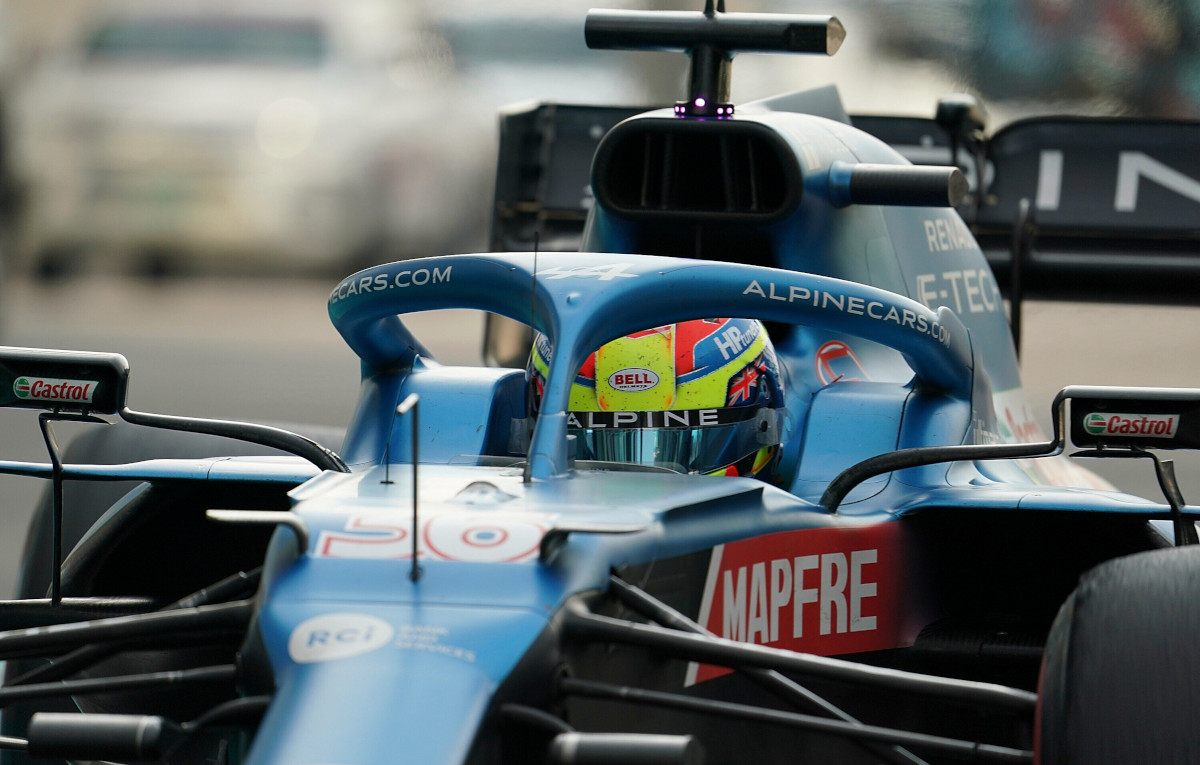 Formula 2 champ Oscar Piastri says he is "almost a Formula 1 driver" after beginning his new job as Alpine's reserve driver in Abu Dhabi.
Piastri wrapped up the 2021 Formula 2 title at the season finale at the Yas Marina circuit, the Aussie clinching the crown in the first of Saturday's two sprint races.
He followed that up with win in the season-ending feature race on the Sunday, his 252.5 points putting him 60.5 ahead of Robert Shwartzman in the overall standings.
But while this is Piastri's third title in as many seasons, following on from his Formula Renault and Formula 3 championships, he won't be racing next season.
With his fellow Formula 2 driver Guanyu Zhou taking the final F1 seat with Alfa Romeo, Piastri will be Alpine's official reserve driver for the 2022 season.
His work with the Enstone team began on Tuesday, the 20-year-old putting in the laps in the post-season Abu Dhabi test.
"Because F2 has only just finished it is going to take a while to leave my junior career behind," he told the official F1 website.
"But it was my first time working with the race team, I've seen them before but working with all those people I've seen as above me for the last year or so, to be working with them now was awesome.
"It got me into the environment, I'm almost a F1 driver now so yeah it does feel like my first day of my new job."
Something tells us @oscarpiastri enjoyed his 131 laps in the #A521 😉 #F1Testing pic.twitter.com/8IDyZVegNv

— Alpine F1 Team (@AlpineF1Team) December 14, 2021
He covered 131 laps in the Alpine A52, the car in which Esteban Ocon won this year's Hungarian Grand Prix, and set the third fastest lap time.
It wasn't his first outing in a Formula 1 car with Piastri had previously driven a 2018 Renault.
He says there's not much difference between two, although the improved power was notable.
"It was very, very cool," said the 20-year-old. "Not my first F1 test but to do it in current machinery and see the progress from the 2018 car that I've driven a few times to this year's car, it was interesting to see.
"Driving an F1 car never gets old, a very, very fun day.
"I think because the car is much newer and the life on the parts wasn't so critical they gave me a bit more power today which was appreciated.
"But in terms of other differences it is quite difficult to tell because I've not driven it for a while and coming back from F2, both of these F1 cars [2018 and 2021] are in such a different league but reasonably similar.
"I could tell that the power was a big step up, but I could tell that the floors had changed and the downforce. But overall not too different."