Oscar Piastri completes final 2022 test with McLaren: 'My neck is pretty sore'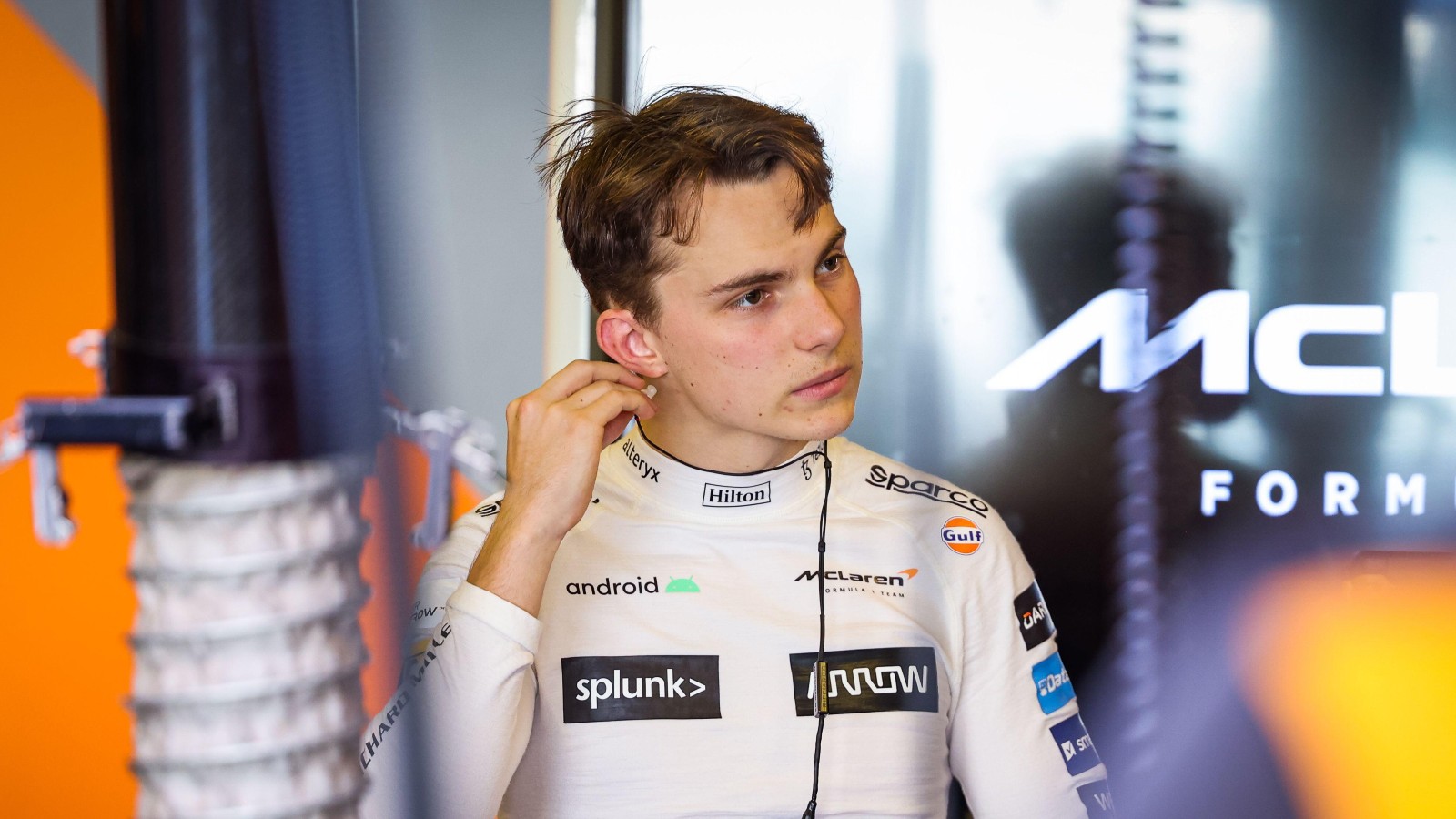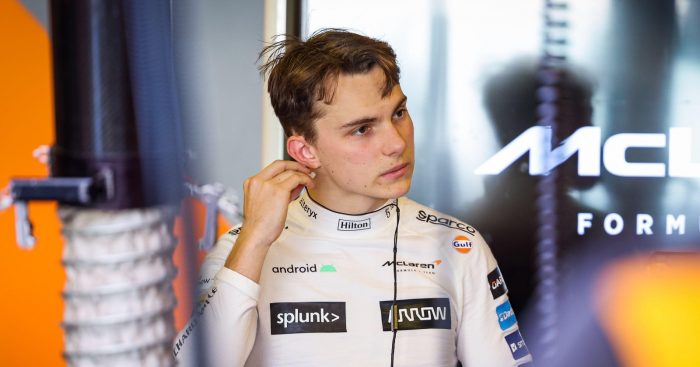 Oscar Piastri has completed his final McLaren test of the year after taking to the track in Barcelona as he looks to familiarise himself with his new car.
The Australian has been putting in the miles following his move from Alpine to McLaren and his announcement as the team's new driver for 2023 in the place of Daniel Ricciardo.
Having driven in the post-season test at Abu Dhabi, McLaren arranged a private run out for Piastri at the Circuit de Barcelona-Catalunya before he got his first tour of the McLaren Technology Centre in the UK.
Piastri has spent a year out of racing having last took to the track competitively in the final Formula 2 race of the 2021 season and it is no surprise to see he is feeling a little rusty.
As any new driver in an F1 car quickly finds out, the experience can be a brutal test of your neck muscles and Piastri was no different.
"My neck is pretty sore," the 21-year-old said. "But it always takes a while to get used to an F1 car. I am getting there, I am holding on, and I should be good to go with some more training over Christmas.
"Being able to work with the engineers and the race team that I will be working with next year is a massive help. It is really useful to start that relationship.
"Now that I have got a seat and will definitely be going back racing, we can focus on a few of the specifics of a race that I wouldn't normally do in testing – there has been more focus on that because the season is coming around quickly."
Having had minimal running in a Formula 1 car, Piastri is now having to get race ready in the MCL35M which proved a little easier to driver than this year's MCL36.
The Australian said he had a chance to experience all conditions with rain appearing at times in the north east region of Spain.
"It was good to get back into the swing of things with some race-specific stuff," he said. "We covered a lot of things, and I feel like I am making some good progress.
"We revisited some old topics that I haven't had the chance to explore for a while, and I learned quite a lot about different driving techniques.
"The conditions were pretty cold, and we even got a bit of wet running in as well, so I was adapting to all of that and trying to soak up as much as I could and get back into the swing of things because there is a bit of rust."
McLaren said Piastri will now spend the winter at home in Australia before returning to prepare for the 2023 season with the team early next year.
Read more: Fears that Red Bull's Formula 1 cost cap penalty will 'hurt them a lot' in 2023/24