Oscar Piastri on Daniel Ricciardo exit: I don't get to choose which driver I replace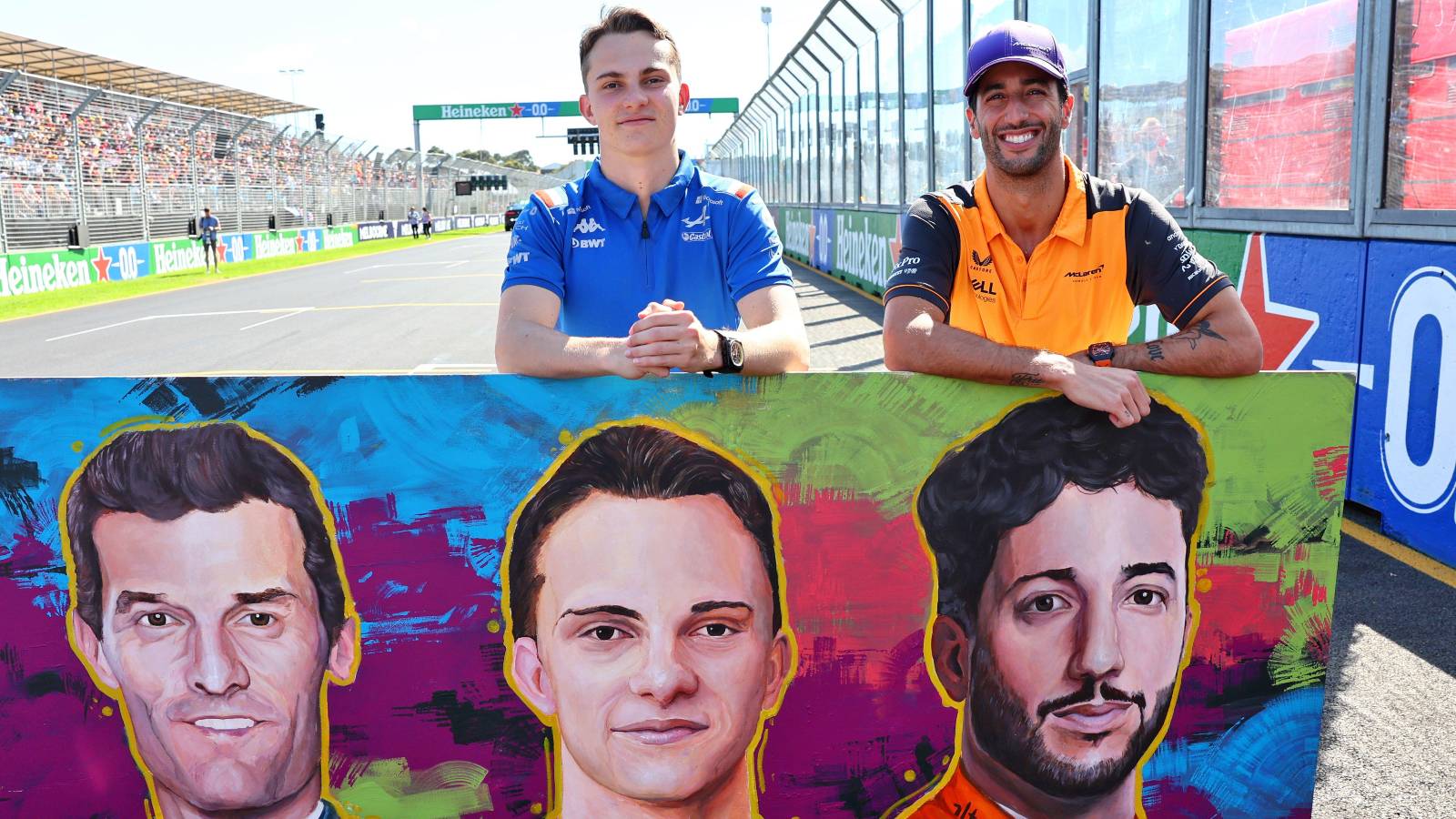 As he gets set to join McLaren for the 2023 season, Oscar Piastri says it is a pity he is replacing Formula 1's only other Australian driver, Daniel Ricciardo.
But as he points out, he could not turn down the opportunity just because it was his compatriot who would lose his seat.
Rumours Piastri would be heading to McLaren gathered momentum as Formula 1 went into the summer break when the 21-year-old refuted Alpine's claim he would be one of their 2023 drivers.
While he did not say where he would be going, it was assumed McLaren – but the Woking team first had to work Ricciardo out of the picture.
They did that after the summer break, announcing on the eve of the Belgian Grand Prix that Ricciardo would be leaving the team two years into his three-year deal.
That cleared the path for Piastri. However, before McLaren could confirm him, they had to go through a Contract Recognition Board hearing that has now ruled he is a McLaren driver.
Piastri will partner Lando Norris next season with Ricciardo facing an uncertain future, one in which nobody knows – not even the driver – if he will even continue in Formula 1.
Ricciardo has made it clear that is his number one goal with Alpine, Haas and Williams touted as possible destinations.
Piastri wishes him all the best and admits it is "unfortunate" it is Ricciardo whom he is replacing.
"As a fellow Australian, it's unfortunate that of all people on the grid it's Daniel whom I will be replacing," Piastri told F1.com.
"Daniel is someone I've watched as a fan for over 10 years since I started racing, effectively.
"I have immense respect for Daniel – his achievements in the sport, his race wins and podiums, but also his personality he brings to the sport. I think he's a fantastic personality for the sport.
"I wish him all the best for whatever his future holds.
"That said, I don't get to choose which driver I replace. I can't not take an opportunity because the previous driver in that seat was Daniel.
"McLaren were extremely keen to have me on board and it was an opportunity that was too good to refuse."
"That was a bizarre and frankly upsetting episode…" #F1https://t.co/oc9blpQS88

— PlanetF1 (@Planet_F1) September 3, 2022
The reigning Formula 2 champion, who may yet say goodbye to Alpine as early as Monday, is looking forward to joining McLaren as a race driver.
"Their enthusiasm to have me was very attractive," said Piastri. "Zak [Brown] and Andreas [Seidl] were very straightforward and to the point.
"McLaren have a competitive car. Obviously it's a tight battle between Alpine and McLaren right now, but they are a competitive team with a hell of a lot of winning history and I think the environment is a great fit for me.
"The team have great plans and the future is exciting. I'm also looking forward to working and driving alongside Lando. I know it will be a challenge, but I feel McLaren is the right place for me to start life in F1.
"I'm super-excited to get started."