Oscar Piastri on the reason for choosing 81 as his F1 race number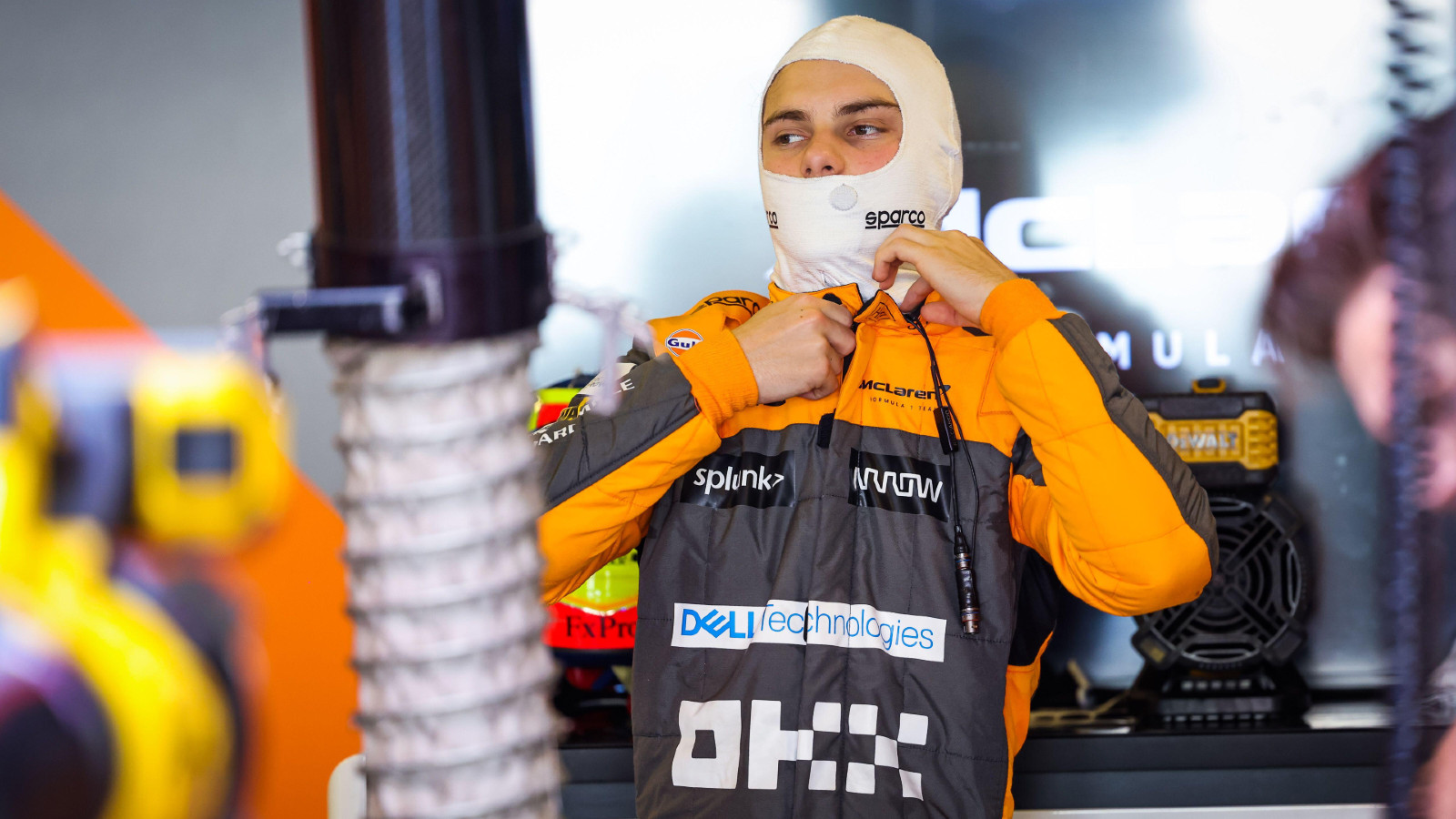 The latest addition to the Formula 1 grid Oscar Piastri has revealed why he has chosen the number 81 for his upcoming debut season.
The Australian came through a turbulent summer break that saw him named as one team's driver only to require a meeting in front of a contract recognition board before he was confirmed as a McLaren driver.
With that now behind him, the 2021 Formula 2 Champion is preparing for life in the Formula 1 series and as such is currently undergoing all the formalities that are required of a rookie.
Those include testing the car post-season, getting a seat fitted and choosing his race number with the Australian plumping for 81.
Since 2014, drivers have been required to choose a number that will stay with them for the rest of their career and numbers such as 44 and 33 have gone on to become synonymous with the drivers they represent. Piastri will be hoping that one day the number 81 will carry as much weight as the previous two mentioned but for now, he has been explaining why he will have it on the front of his McLaren for 2023.
"It will be [81], as long as nobody pinches that before we put in my number, but I think that's pretty safe!" Piastri said on In the Fast Lane podcast.
"Eighty-one was the number I had in karting. The story of how I got 81 is not particularly interesting but I'll explain it anyway.
"When I did my first race I had to pick a number for my first race and the kart shop I went to only had number ones in stock, and it had to be a one or two digit number.
"I obviously couldn't be number one because yeah, for obvious reasons, so I was actually number 11 for my first couple of races, and then we entered – I think it was the Victorian state titles – and somebody had already entered as number 11.
"I don't know what inspired me to pick 81 but I changed the first one for a number eight, and it stuck ever since. So, there you go!"
The choice of 81 actually puts him as the highest of the current Formula 1 grid with the Australian now four places above the previous holder Valtteri Bottas.
Which driver numbers have karting influences behind them?
Piastri is not the only one to continue to use a number first given to him in karting. Lewis Hamilton has raced with 44 since he borrowed that number from his dad's licence plate during his karting days.
Yuki Tsunoda's number is also related to his karting but as his first choice of 11 was taken by Sergio Perez, the Japanese driver opted to double it to make 22.
Alex Albon's 23 came as a result of him taking after his idol Valentino Rossi with a number 46 in karting but decided to halve it for Formula 1.
Fernando Alonso became a karting world champion at the age of 14 with the number 14 on his car so has raced with that number ever since.
Finally, George Russell uses the number 63 as his brother used it in karting and it became the family's racing number.
Read more: Which driver is the early favourite for the F1 2023 title?