Piastri: 'Tough' to be on silly season sidelines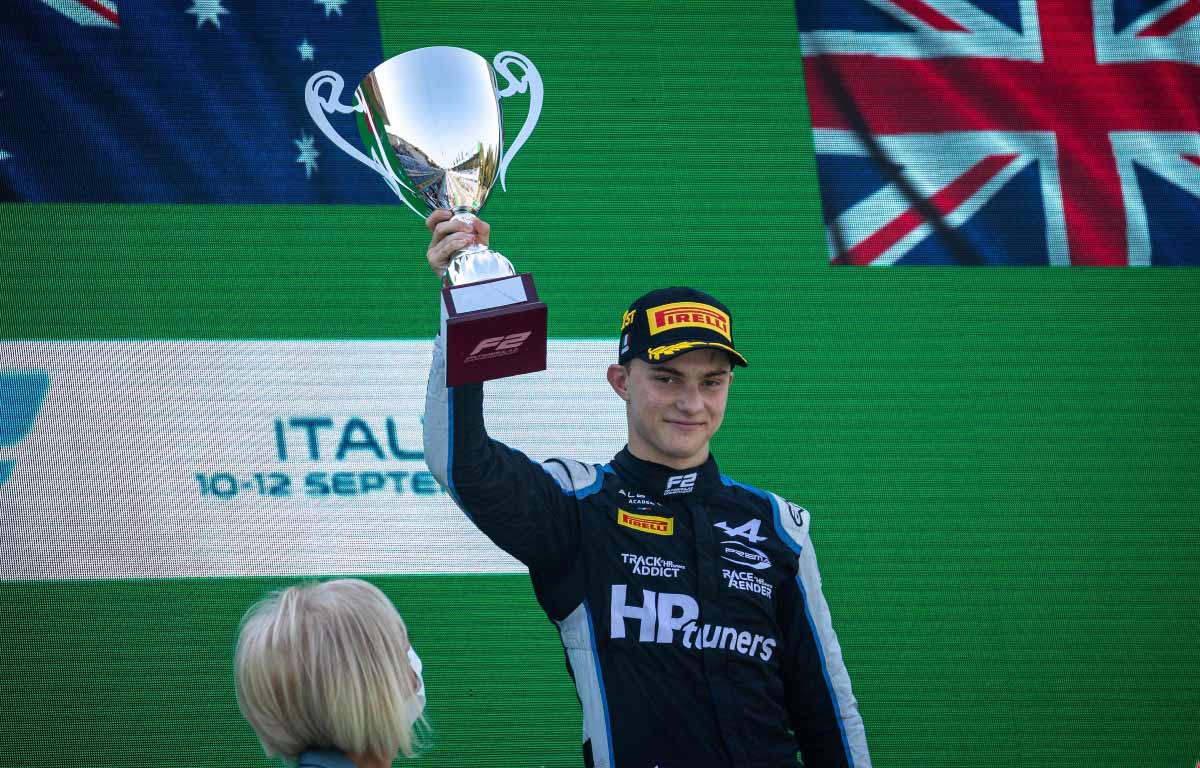 Formula 2 Championship leader Oscar Piastri says he has found it difficult not to be in the frame for a 2022 F1 seat given his form.
The 20-year-old Australian is tipped to end up as a Formula 1 driver one day, but the driver market has not opened up in such a way as to put him in a place to gain a drive for 2022.
Mark Webber, who manages his young countryman, admitted Piastri's next move is causing a "headache" due to the lack of options in front of him, which would be heightened if he wins this season's F2 title.
That would limit his options even further, given F2 Championship winners are not allowed to re-enter the category if they have taken the title.
The Alpine junior driver won the feature race at Monza last time out and could be in line to add to his Formula Renault Eurocup and Formula 3 titles gained in the past two seasons.
With that, Piastri does not think he could have done much more to put himself in the shop window for the top tier of motorsport, and admitted his frustration at not having a realistic chance of a 2022 F1 seat.
— Oscar Piastri (@OscarPiastri) September 12, 2021
Get the new look Alpine merchandise via the official Formula 1 store
"I think I've done a good job of putting myself in a pretty prime position for an F1 seat," Piastri told The Race. "I've won two championships in a row and I'm leading a third.
"We are still only halfway through, so a lot can still change, but all the moves in F1 are happening now or have already happened.
"It's a bit disappointing the way it's kind of played out because I really don't know what more I could have done.
"And [winning the feature race at Monza] was quite nice to make a statement – I'm still here.
"It's been a pretty tough few weeks watching everything unfold and not really being involved at all given the position I'm in. But that's just the way the cookie crumbles.
"It probably is just a case of bad timing, but I still want to try and win this championship. I've had a few suggestions of purposely not winning it to do another year but that's just silly, and I want to win the championship.
"And if I do win the championship, I'd be pretty annoyed if something at some point in the future didn't arise from that."
Alfa Romeo are now the only team left with a viable seat, with Haas widely expected to continue with Nikita Mazepin and Mick Schumacher next season.
However, Piastri's fellow Alpine junior Guanyu Zhou appears to be the front-runner for that drive next season, and Piastri knows he will have to make sure his performances make him impossible to ignore moving forward.
"It's obviously the one spot left, there's a hell of a lot of people trying to get it," Piastri said. "There's no engine link there so it's not the most conventional route of getting there.
"I'll be honest, my chances are very slim. But I don't want to give up hope yet. I still want to make a statement on track.
"It's been a tough few weeks watching all those seats filling up, but there's still one left and now Alfa have all the time in the world to decide."