Piastri aims to follow Alonso's lead while on F1 sidelines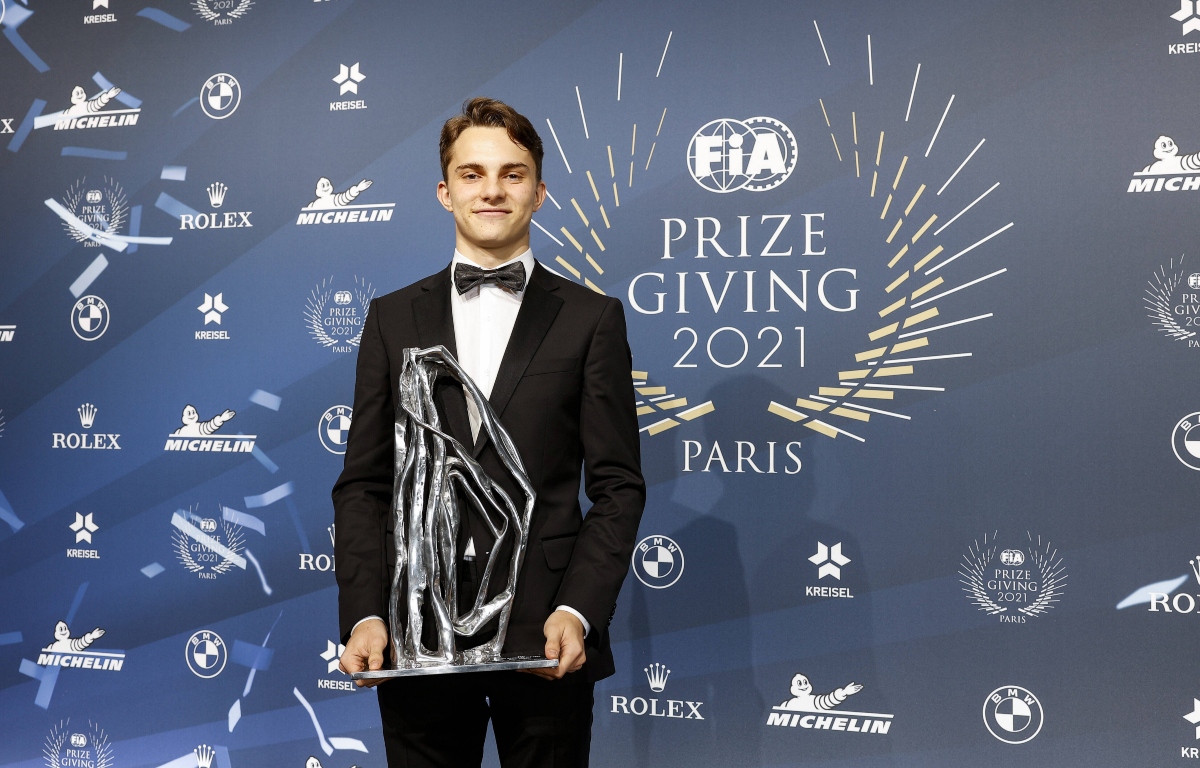 Oscar Piastri hopes to use his time out of a race seat to see how Fernando Alonso operates within the Alpine garage in 2022.
With Alonso being one of Formula 1's most successful and experienced drivers, that is a far from unreasonable policy for the newly-crowned Formula 2 champion to follow – but he is unlikely to race at all in 2022 given the rule whereby Formula 2 title winners are not allowed to re-enter the series.
He said being on the sidelines will not be a "waste" of a year of his career, however, as he looks to fill his schedule with as much work behind the scenes as he can in the hope of gaining a race seat in 2023.
Piastri was seen on the pit wall in Qatar in November sampling a race weekend from an Alpine perspective, and he has been taking as many lessons as possible in seeing how a team operate over the course of a grand prix – and is using the two-time former World Champion as his yardstick.
With all the fighting and bitching going on, Oscar Piastri is doing his best to restore some wholesomeness to #F1 ☺️ pic.twitter.com/j6jXqAawkI

— PlanetF1 (@Planet_F1) November 19, 2021
"Obviously it was a great weekend for the team with the podium for Fernando and fifth for Esteban," Piastri told Motor Sport Magazine when asked about his Qatar 'work experience'.
"I did a similar kind of thing in Turkey last year. I sat in on all the engineering briefings and did a bunch of media stuff as well, so I learned quite a bit from the engineering side of things in the meetings and stuff.
"You can use that to sort of further develop, mainly for my own F1 tests. Also just seeing the way Fernando and Esteban go about trying to improve themselves and the car, especially, that was definitely something I can take.
"For me, being able to see Fernando, a two-time World Champion…it's probably a good idea that I follow his lead a little bit."
Piastri had reportedly been in the running to partner Valtteri Bottas at Alfa Romeo next season but the team ultimately chose his F2 title rival Guanyu Zhou for the role instead.
But getting to be involved in a team including two race winners will be plenty of motivation for Piastri to absorb information as he prepares for what he hopes will be a fruitful Formula 1 career – especially by following the example of a driver with the "wisdom" of Alonso.
"We all know how great a driver Fernando is and how successful he has been in the past. Even Esteban [Ocon], he's obviously not as experienced as Fernando but he's got a race win under his belt now and he's certainly taking the fight to Fernando.
"So I think I can learn from both of them. Obviously Fernando has got, I guess, more wisdom, if you want to call it that. So hopefully he sort of takes me on as a bit of a mentorship role. But we'll see."
Alonso's 2022 schedule starts this weekend
Fernando Alonso will be taking part in the 24 Hours of Le Mans virtual event this weekend.