Oscar Piastri hasn't consulted Lando Norris for advice ahead of rookie F1 season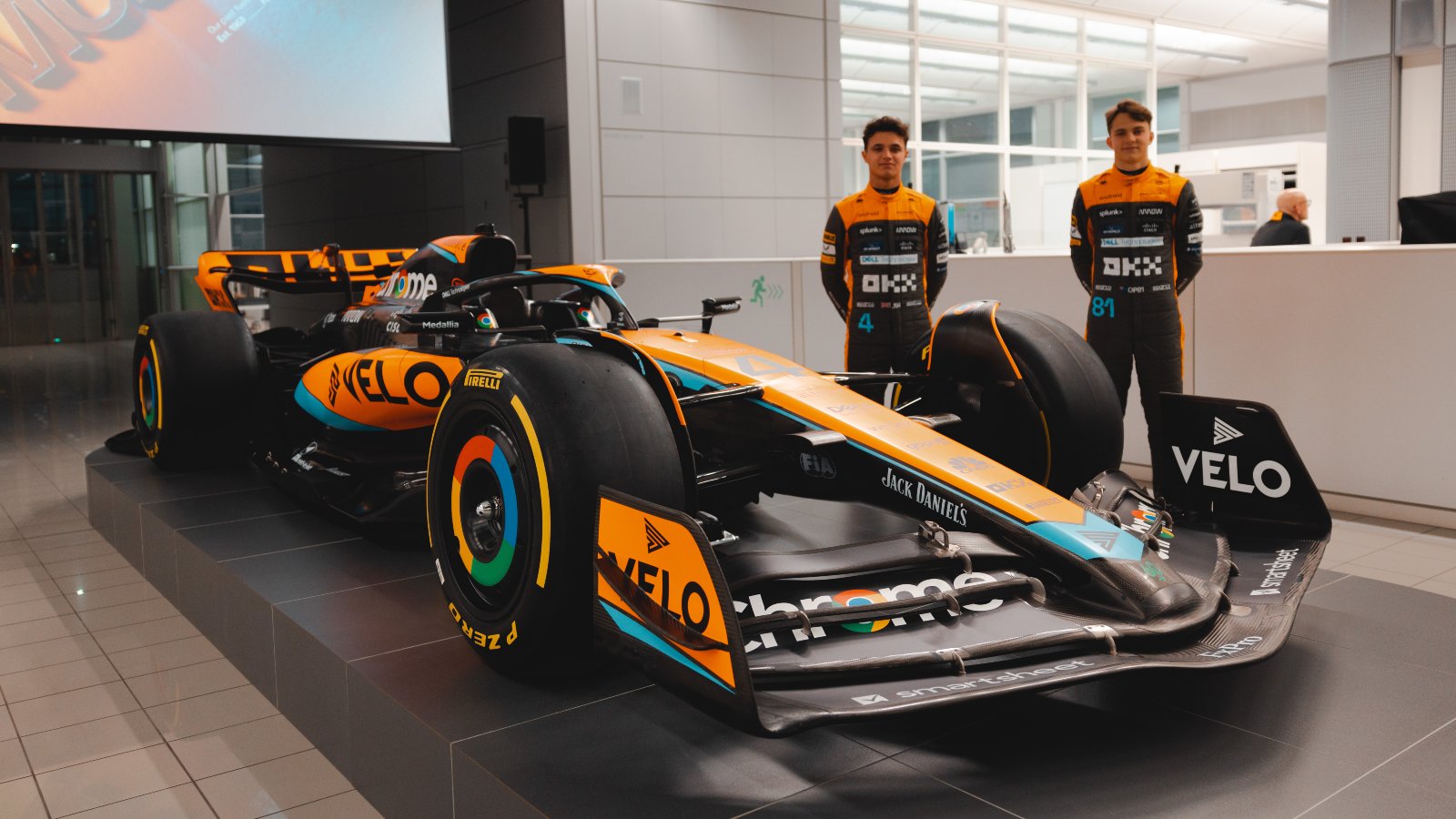 Oscar Piastri says he has not sought any advice from his new team-mate Lando Norris as the Australian prepares for his rookie F1 season.
There may be only two years' difference in terms of their ages but in terms of F1 experience, there is a vast gap between Norris and Piastri.
Norris is going into his fifth season at the highest level while Piastri's exposure in an F1 car has been limited to a few run-outs of the McLaren at circuits last year and a shakedown of the MCL60 this week in Bahrain.
Given Norris' role has shifted to that of the senior driver and that his rookie season was not too long ago, he represents a perfect candidate from Piastri to learn from but the young Australian said he had not yet sought the advice of his new team-mate.
"No, not really is the answer," Piastri said when asked by PlanetF1.com if Norris had given him any advice. "I also haven't really asked.
"We've not spent that much time together, just some of the marketing activities here at McLaren.
"But I think between the other people in the team, my engineers and stuff like that, there's a wealth of experience with rookie drivers, and obviously, Lando has come through as a rookie with McLaren.
"So there's a lot of people in the team that have shared that journey with him, which is encouraging for me."
PlanetF1 recommends
Ted Kravitz sees three benefits that make Red Bull 'nigh on unbeatable'
The best F1 liveries that never made it out of pre-season testing
Zak Brown visits Red Bull factory with shock McLaren partnership rumoured
Piastri will be the youngest member of the grid in 2022, a title that Norris held until the arrival of Yuki Tsunoda in 2021.
In terms of what Norris is expecting from his new team-mate, he said he was hoping for someone who will "push me more."
"The reason Oscar is here is to push me more, is to push us as a team more, that's why he got brought into the team," he told the media including PlanetF1.com.
"So absolutely, I think that's going to help us as a team. It's going to force me to push the limit maybe that little bit more.
"It's actually something I was doing last year, but it might just be that he's able to push me more in different areas of my driving and that should only be able to help us take a step forward as a team, and to also score more points as a team by the end of the season.
"But also, personally there's still a lot of there of things that I want to be able to improve on separately, which can help me move forward at the same time."