Oscar Piastri extends McLaren stay and Mercedes deny Lewis Hamilton claims – F1 news round up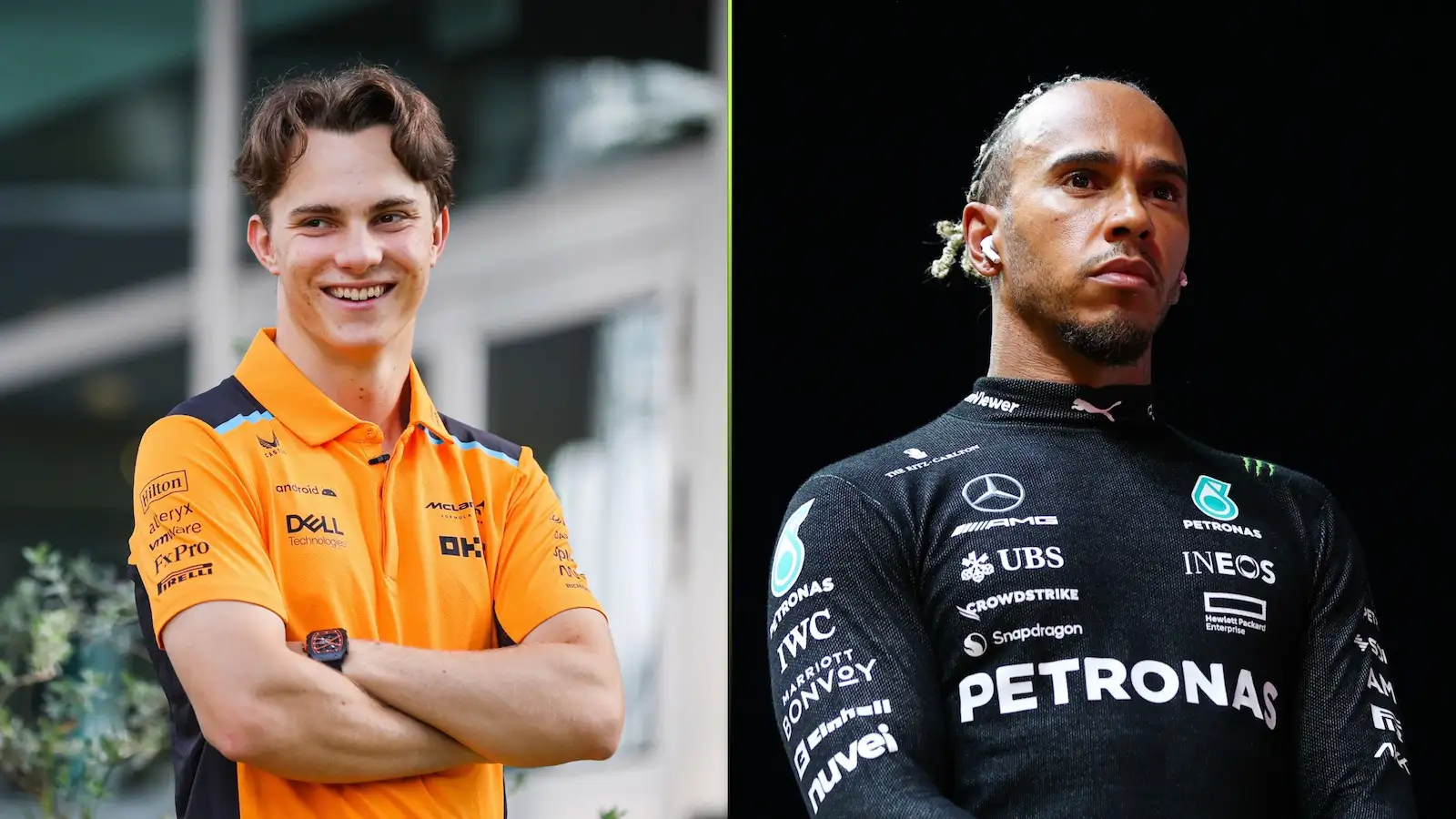 As time ticks down until the Japanese Grand Prix, there was still plenty of news to come out of Formula 1 today.
From contract extensions to a corner renamed in honour of bees, there was plenty to get stuck into on Wednesday, September 20.
Here are all the headlines from the day:
Oscar Piastri commits to McLaren
While there is plenty of talk about the future of his team-mate, Oscar Piastri took another step on his F1 journey as he signed an extension to his McLaren deal.
Despite only joining this year and with another season to run, McLaren have acted on Piastri's impressive performances in his rookie season and tied him down until the end of the 2026 season.
Piastri said: "I am thrilled to be extending my partnership with McLaren for many years. I want to be fighting it out at the front of the grid with this team and I am excited by the vision and foundations that are already being laid to get us there.
"The welcome that I have received and the relationships that I have built make this feel like home already. The team's consistent commitment in me has made me feel incredibly valued and the desire from the team for me to be part of its long-term future made this an easy decision. To be wanted like that and for the team to show so much belief in me after just half a season, means a lot."
Read next: Oscar Piastri commits long-term future to McLaren with new contract
Mercedes deny Lewis Hamilton podium snub
Another McLaren man was in the news in the shape of former driver Lewis Hamilton. Having secured an impressive podium in Singapore, some TV viewers were left perplexed when the seven-time World Champion appeared to be celebrating all alone.
But Mercedes have come out and said that was just a trick of the camera and that "of course" they were there toe celebrate Hamilton's achievement.
"Of course the team was there at the podium to celebrate with Lewis," Technical director James Allison said.
"As many of the team as it was practical to get to the podium were there because we enjoy it. We love standing there and clapping and cheering for our driver."
Read next: Mercedes hit back at speculation of Lewis Hamilton team podium no show
Iron Carlos Sainz?
It is not often you see Formula 1 drivers compared to heavyweight boxing champions of the world but David Coulthard reckons one member of the current grid has something in common with Mike Tyson.
Okay, Carlos Sainz may not share the physique of 'Iron Mike' but Coutlhard reckons the Spaniard has a Tyson-esque demeanour of late.
"It's almost like he's been doing some workouts with Mike Tyson or something because he's arriving at the track looking like 'don't look at me, I'll punch you' and it's definitely improving his ability to sort of get the car by the scruff of the neck," Coutlhard said."
Read more: Carlos Sainz 'looks like he's been doing workouts with Mike Tyson' as pace improves
Toto Wolff dismisses Felipe Massa F1 legal case
The Felipe Massa legal case is one that is set to run and run but one man who thinks it will ultimately come to nothing is Toto Wolff.
Massa is aiming to get the result of the 2008 championship overturned but Wolff reckons if that happens, F1 will be in "disarray."
"I don't think he has a case, to be honest," Wolff told the media in Singapore.
"We are signing up to sporting regulations. They're very clear, and you commit as a licence holder.
"If everybody were to open up situations then the sport would be in disarray and especially when you look at the full championships: there's so many things that have an influence whether you win or lose that I don't see the case to be honest."
Read more: Toto Wolff shuts down Felipe Massa: 'I don't think he has a case'
Sebastian Vettel leaves his mark at Suzuka
Ahead of the Japanese Grand Prix, Sebastian Vettel has returned to his self-confessed favourite circuit on the calendar and this time, he has left his mark.
To raise awareness of the importance of maintaining and improving natural habitats around racetracks, Turn 2 has been renamed 'Buzzin' Corner' and the kerbs have been painted yellow and black in the colours of a bee.
Read more:Sebastian Vettel renames Turn 2 at Suzuka ahead of 2023 race weekend