Oscar Piastri to McLaren happened as 'they put a contract on table, no frills attached'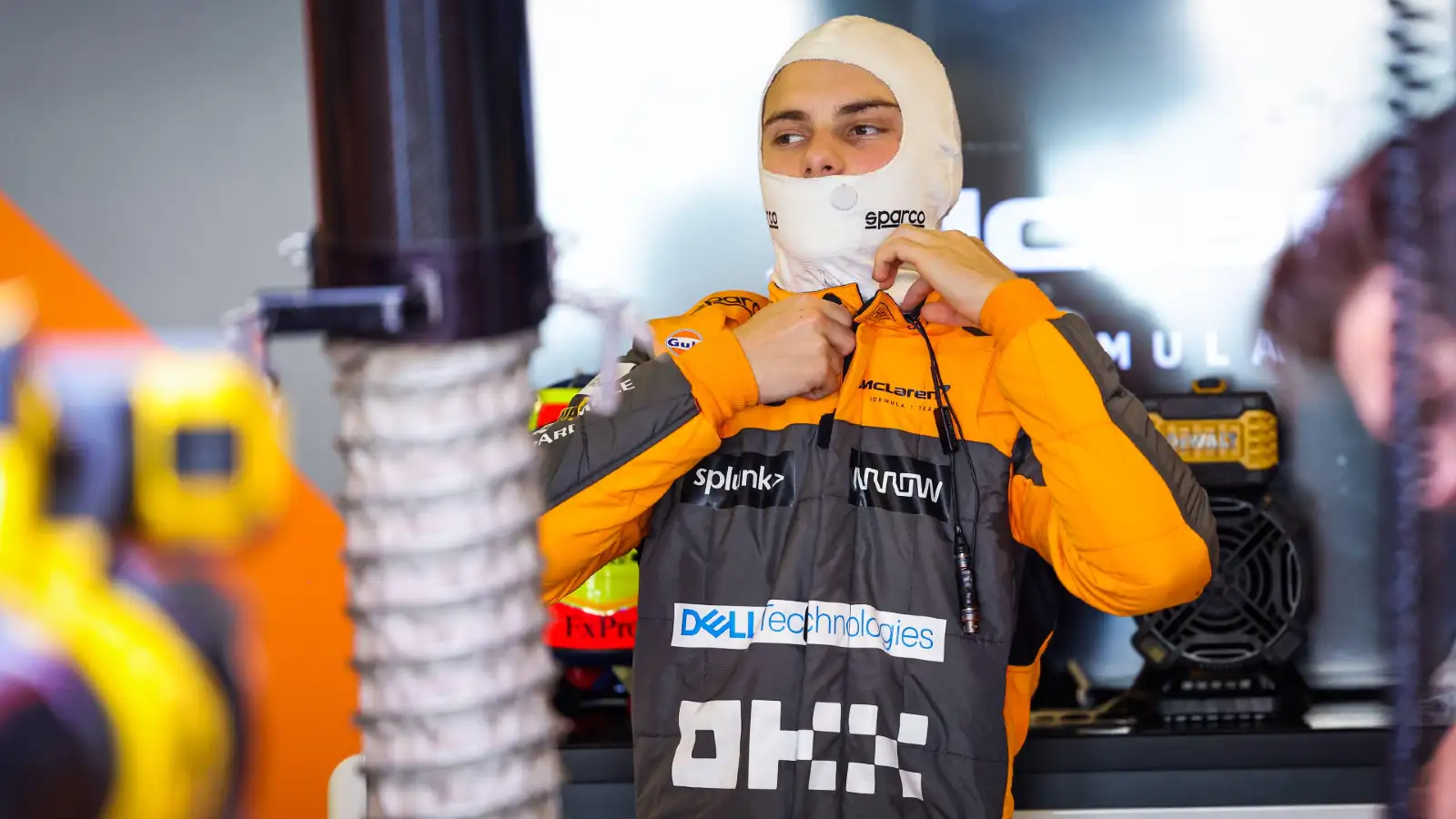 McLaren laid down a contract offer and career clarity for Oscar Piastri, with that feeling of being wanted a major pull factor. 
Piastri sensationally rejected a call-up from Alpine to an F1 2023 race seat with the team, following Fernando Alonso's announcement that he was heading to Aston Martin.
And Piastri, who had served as F1 reserve driver for Alpine after graduating from their academy, would later sign for McLaren after Formula 1's Contract Recognition Board ruled in their favour on this Alpine-McLaren dispute over the Aussie's services.
Alpine were highly critical of Piastri, team boss Otmar Szafnauer even questioning his "integrity", but over time it became clear that Alpine were postponing a fresh commitment to Alonso who wanted a multi-year deal, meaning Piastri also found his F1 prospects to be in great uncertainty.
So, when McLaren put that firm offer on the table, talks proved to be "extremely straightforward" and a route emerged to secure his spot on the F1 2023 grid.
Asked on the Beyond the Grid podcast whether McLaren being the only team offering a solid deal made him go there, Piastri replied: "Yeah, I mean, dealing with McLaren was extremely straightforward, and like you said, they put a contract on the table, no frills attached of we want you in the team for next year.
"That was a massive show of confidence, and it was extremely nice to be wanted, and a massive factor in why I decided to join McLaren.
"For me, I think obviously a lot happened last year and I think now a lot of the facts are out there to be read.
"But yes, the desire for McLaren to have me in their team and just the clarity of what my future was going to hold, because at that point, it was pretty unclear for what would have been the second year running. So to have that clarity and something on the table was extremely nice to have."
McLaren are a team with ambitions of returning to the front of the grid in the coming years, though that plan has taken another hit in F1 2023 with the team having slipped further down the midfield order.
Nonetheless, Piastri is already starting to deliver on the track, making Q3 for the first time in his F1 career at the most recent outing in Saudi Arabia.
It is no surprise to hear then that the Aussie is settling into life well with the Woking squad.
"It's been great so far, honestly," said Piastri. "I feel very embedded in the team and everyone's been great to work with so far. Very friendly. Very nice."
PlanetF1.com recommends
Who are McLaren's new tech chiefs following James Key's departure?
Damon Hill wonders if Oscar Piastri regrets choosing McLaren over Alpine
McLaren fans shouldn't get their hopes up over MCL60's Baku upgrade
And as for McLaren's quest to return to past glories, Piastri says a pivotal step is understanding where the team has gone wrong over the years, and he believes that McLaren has now identified all of those problem areas in need of fixing.
"I think there's definitely the passion and the energy there to get us back to the front," he said.
"Obviously, we're not where we ideally want to be at the moment, and I'm sure for myself and Lando [Norris], of course, we want to be trying to win because that's what we've done to get into F1, and the team is no different I feel.
"So, there's definitely the energy there, we've got good plans to help us move forward. We've got a new wind tunnel coming online and new simulator, so the plan is in place.
"And I think half the battle sometimes is recognising where things are going wrong or where you need to improve, and I feel very confident that we've recognised a lot if not all of those areas and now it's about putting in the hard work to address it all."