Oscar Piastri: No Alpine regrets despite disappointing start to F1 2023 for McLaren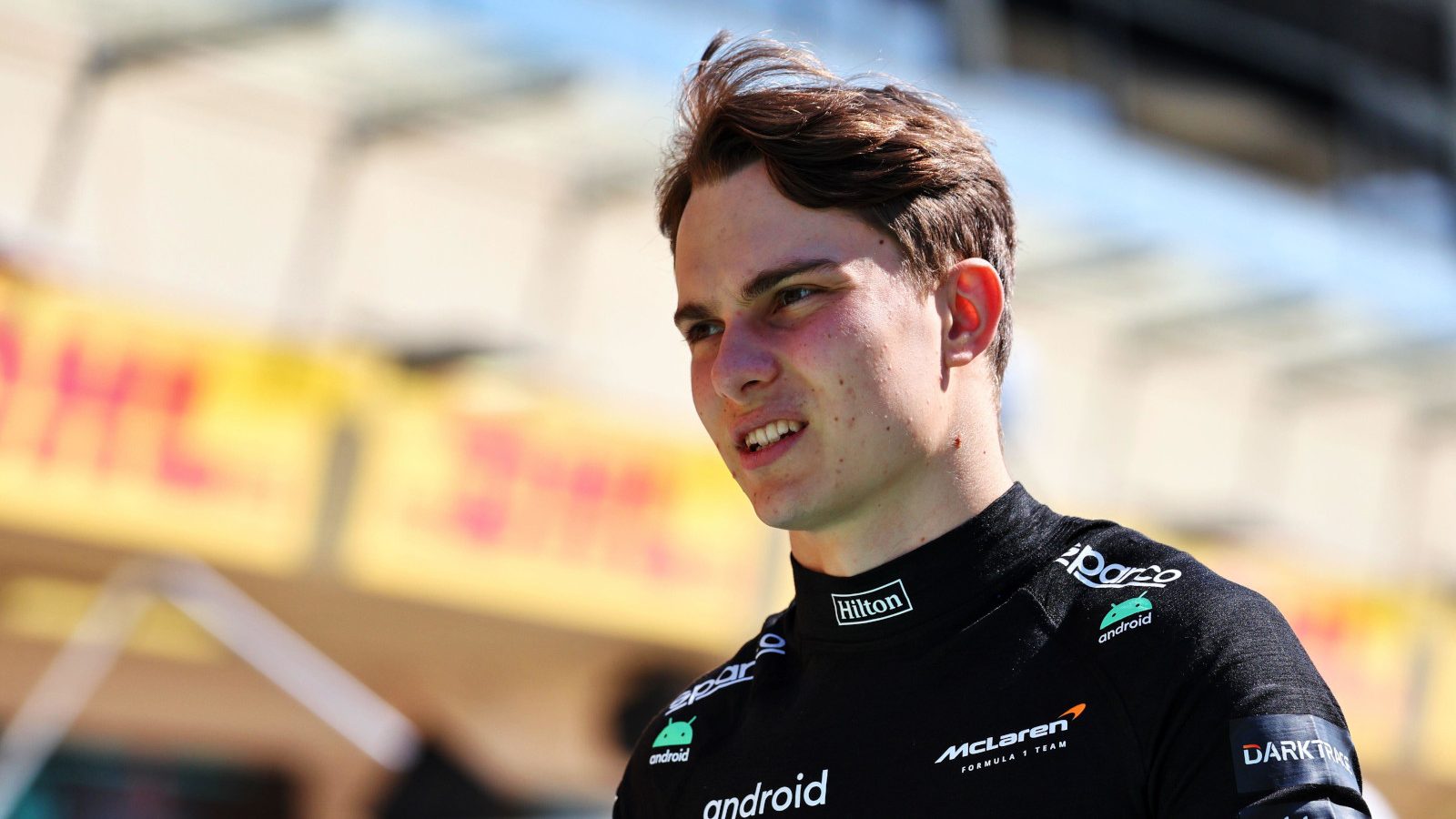 Oscar Piastri has insisted he has no regrets about his decision to make his Formula 1 debut with McLaren despite the team's disappointing start to the 2023 season.
Piastri was at the centre of one of the biggest transfer sagas in F1 history last summer when he publicly rejected the offer of an Alpine seat following Fernando Alonso's move to Aston Martin.
It soon transpired that the Australian had already signed a contract to replace compatriot Daniel Ricciardo at McLaren, despite Alpine's commitment to providing the 2021 Formula 2 Champion a pathway to a race seat with the Enstone-based team.
Piastri retired after just 13 laps of his first grand prix appearance in Bahrain, with McLaren's poor pace at the season opener leading to suggestions that the 21-year-old had made a mistake in turning down an Alpine drive.
But ahead of this weekend's Saudi Arabian GP, Piastri is certain that McLaren represent a better bet for his long-term prospects.
Per Motorsport.com, he said: "For me, it was never really a decision of the two teams. It never really came down to that.
"For me, it was clear that I wanted to join McLaren with the amount of passion that they showed to having me in the team, which was a massive, massive factor in that.
PlanetF1.com recommends
Lando Norris takes exception to 'complete BS' reports of McLaren tension
Lewis Hamilton 'has one more roll of the dice' to bet on a team for eighth title
James Vowles identifies the two clear factors behind Aston Martin's surge
"So, I don't really view it in that same light. But obviously I'm very focused on where I am now and trying to help the team move forward and get back to where we want to be."
McLaren have had a difficult time since Ricciardo ended their nine-year victory doubt at the 2021 Italian GP and were ousted from the top four in the Constructors' Championship last season in losing a tight battle with Alpine.
Having admitted to missing their development targets over the winter, McLaren are expecting to struggle until a significant upgrade package arrives at April's Azerbaijan GP.
Piastri remain hopeful that the team can soon reclaim their position at the head of the midfield.
"We're obviously not where we want to be at the moment. We've been very open about that," he added.
"We've got a good development plan in place to try and get ourselves back to where we should be, which is chasing the top three or four teams.
"To get on the same level as those top three or four teams is difficult. We'll see what these new developments that we've got in Baku bring for us.
"But obviously, it's going to be a step in what's a multi-step plan throughout the year."