Piastri keeping it 'PG' on 2023 Formula 1 chances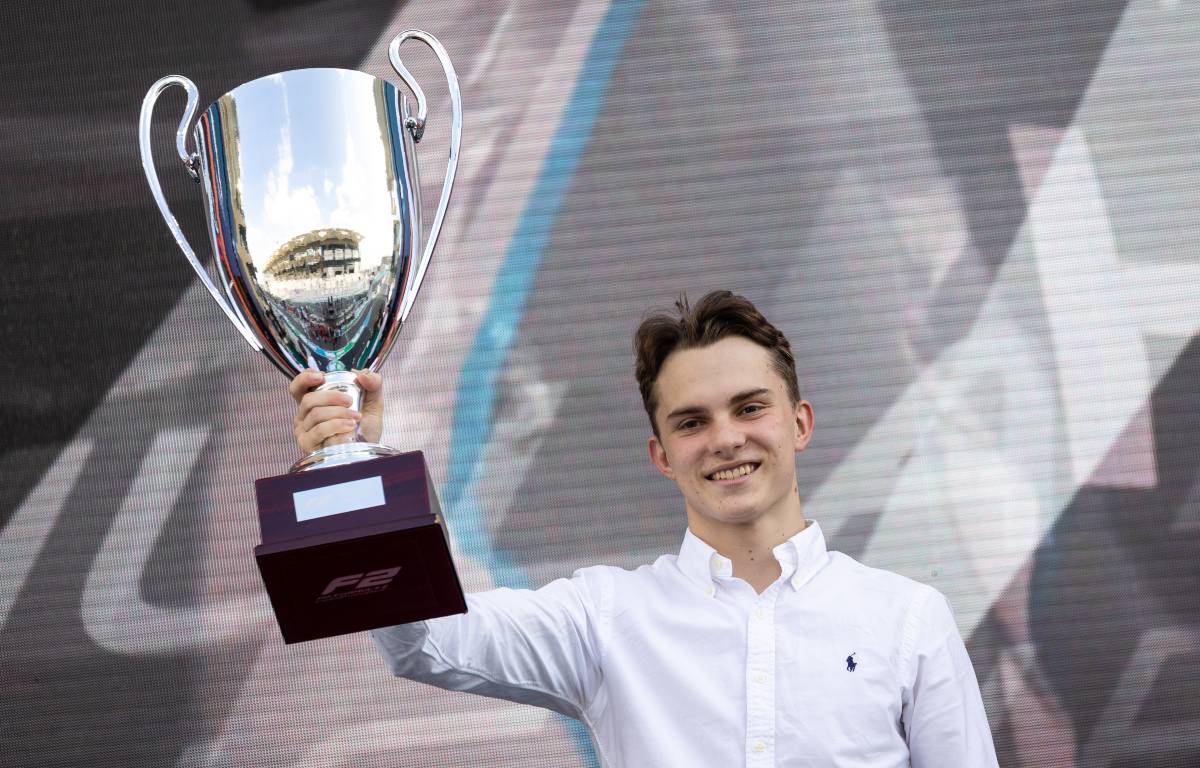 Oscar Piastri says he would be "pretty annoyed" if his overdue Formula 1 opportunity did not materialise in 2023 either.
And that is the clean version of the hugely promising Australian racer's thoughts.
Not turning 21 until April, Piastri has won a championship in each of the last three years – Formula Renault Eurocup in 2019, followed by FIA Formula 3 and then Formula 2.
In the campaign just ended, he finished a whopping 60 points clear of runner-up Robert Shwartzman thanks to five victories in the last nine races for the all-conquering Prema team.
But unlike third-placed Guanyu Zhou, who steps up to join Alfa Romeo alongside Valtteri Bottas in 2022, there will be no place for Piastri on the F1 grid next season.
🏆 #FIAPrizeGiving2021 – The FIA Rookie of the year, selected by the FIA Drivers' Commission, is presented to the most exciting talent in an FIA Championship this year. Congratulations @OscarPiastri FIA 2021 Rookie of the year pic.twitter.com/BlrW7rb7h6

— FIA (@fia) December 16, 2021
As a member of their academy, he will instead be the reserve driver for Alpine in the event of anything happening to Fernando Alonso or Esteban Ocon, while also taking part in occasional FP1 sessions and doing simulator work.
It does, however, seem a shame that Piastri is not being promoted to an F1 race seat straight away given the talent and potential he has shown, especially as the rules state he cannot defend his Formula 2 title.
He says he would be pretty cheesed off, to say the least, if he still found himself tapping on the glass ceiling 12 months from now.
Asked about his F2 success, the driver from Melbourne, quoted by Motorsport Week, said: "I hope it shows I'm a pretty handy steerer!
"If I haven't proved that now, I've literally run out of single-seater categories to prove that in.
"I've certainly done everything in my power to present my case for an F1 seat.
"I said at the beginning of last year or this year I thought [with] results I could barge my way into a seat somewhere. Clearly that's not worked out.
"It is, of course, a bit disappointing I won't be making the jump directly. And I really, really hope I'm on the grid in 2023.
"I'd be pretty annoyed – a 'PG version' of my comments – if I wasn't on the grid in 2023. I've run out of things to prove myself with."
However, Piastri still has a chance to continue his development, albeit without racing.
"Next year I've a very good opportunity to transition to the F1 world without the driving, but will be experiencing the hectic F1 calendar and a lot of sim work," he said.
"There won't be too much time on my couch. It's not quite the ultimate goal I wanted for next year but it's not something I can control.
"I'll prove to Alpine why I should be on the grid and hopefully it leads to a seat in 2023."
Season review: Real signs of encouragement at Alpine
Real signs of encouragement at Alpine after this season.