Oscar Piastri ends social media silence after move to McLaren confirmed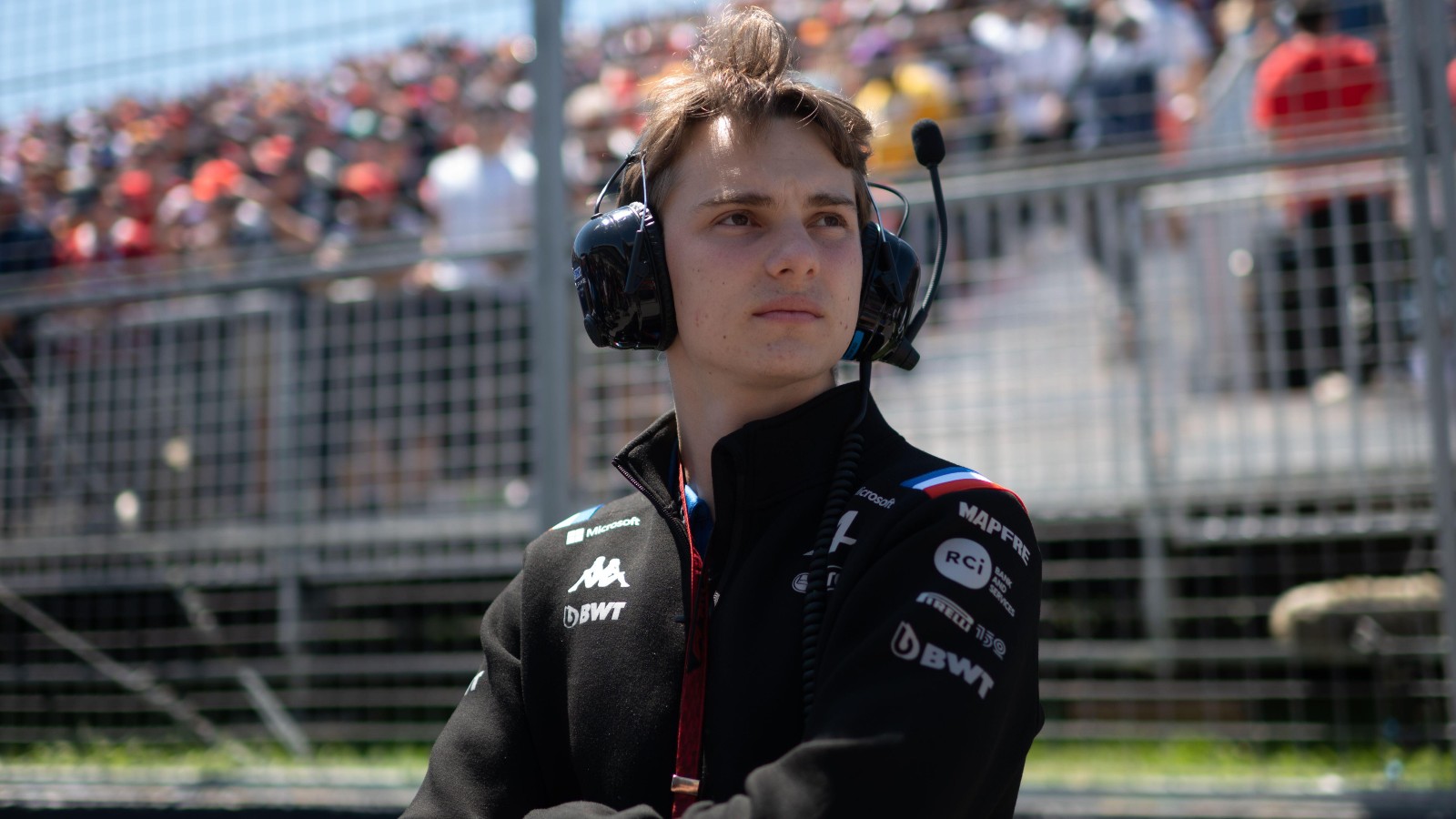 Oscar Piastri has thanked his former team Alpine after he finally received the green light to become a McLaren driver.
The 21-year-old Australian became the centre of an F1 media storm after he was announced as Fernando Alonso's successor at the French team, only to publicly snub them on social media.
Both Alpine and McLaren, who at the time had kept quiet but were strongly rumoured to be interested in acquiring his services, claimed he had a contract with them, leading to a case before the Contract Recognition Board to determine who had the legally-binding deal with the young driver.
The CRB met on Monday but a decision was not made public until shortly before Friday's FP2 session for the Dutch Grand Prix, with Piastri's future finally being determined.
The board sided with McLaren and almost immediately after the investigation's findings were made public, the team confirmed he would be racing for them on a multi-year contract.
Piastri, who has also remained quiet since his infamous post, returned to social media to express his thoughts and said he was "super-excited" to be joining the F1 grid and reach the end of what he described as "a long road".
"Hi everyone. The news is finally out. I'll be joining the Formula 1 grid in 2023 with McLaren," Piastri told his 436k Instagram followers and 222.6k Twitter followers.
"I am super-excited to be joining the grid and with a such a prestigious team like McLaren, I have no doubt it's a great place to start my career. It's been a long road up until this point."
The newest member of the F1 grid took time to thank Alpine, having been a part of the team's academy since January 2020 and as their reserve driver for this season, despite the acrimonious nature of his departure.
It's official! 😁#F1 #OP81 @mclaren pic.twitter.com/CFY3Z1ddrQ

— Oscar Piastri (@OscarPiastri) September 2, 2022
"I've been racing for 12 years and this was my dream from the very beginning. So I just want to thank everybody who supported me throughout my journey, including my colleagues at Alpine for the past few years.
"Also my family in particular, who have made a significant contribution to support [me] in my career from the very beginning.
"I can't wait to be representing papaya. I'll be doing my best to drive as quickly as possible and get some good results. So looking forward to working with the team, working alongside Lando [Norris] and can't wait to see you all soon."
Piastri has been highly praised by his new boss Andreas Seidl, who said his team were "absolutely convinced" of the 21-year-old's talent.
"We wanted to have [Oscar] on board. He wanted to be with us," Seidl told Sky Sports F1.
"So we are very, very, very happy. We are absolutely convinced about his talent and his potential as well. He's young, he is full of energy. He has the right amount of self-confidence as well but at the same time he is very humble.
"He's aware of how big the challenge is for him next year. I think we are a team that's shown in the past we can deal with young guys coming into the sport."