'This Oscar Piastri seems to act as ruthlessly as Fernando Alonso'
From a sure bet for a future with the Alpine team, Oscar Piastri is dominating headlines this week after declining a race seat with the Enstone team for the 2023 season.
Auto Motor und Sport's Andrew Haupt says he is either a "brilliant poker player or his early successes have gone to his head".
Forced to take a reserve driver role with the Alpine team this season as there were no seats available on the F1 grid, Piastri was promised a spot on the 2023 grid.
But with Alpine thought to be closing in on a one-year extension for Fernando Alonso, Piastri and his manager Mark Webber began looking around, their eyes landing on McLaren.
According to reports, Piastri has signed a letter of intent with McLaren for next season, that being the reason why he said he "will not be driving for Alpine" after the team announced him on Tuesday as Alonso's replacement, the Spaniard making a shock move to Aston Martin.
Haupt reckons the 21-year-old Australian is playing a dangerous game.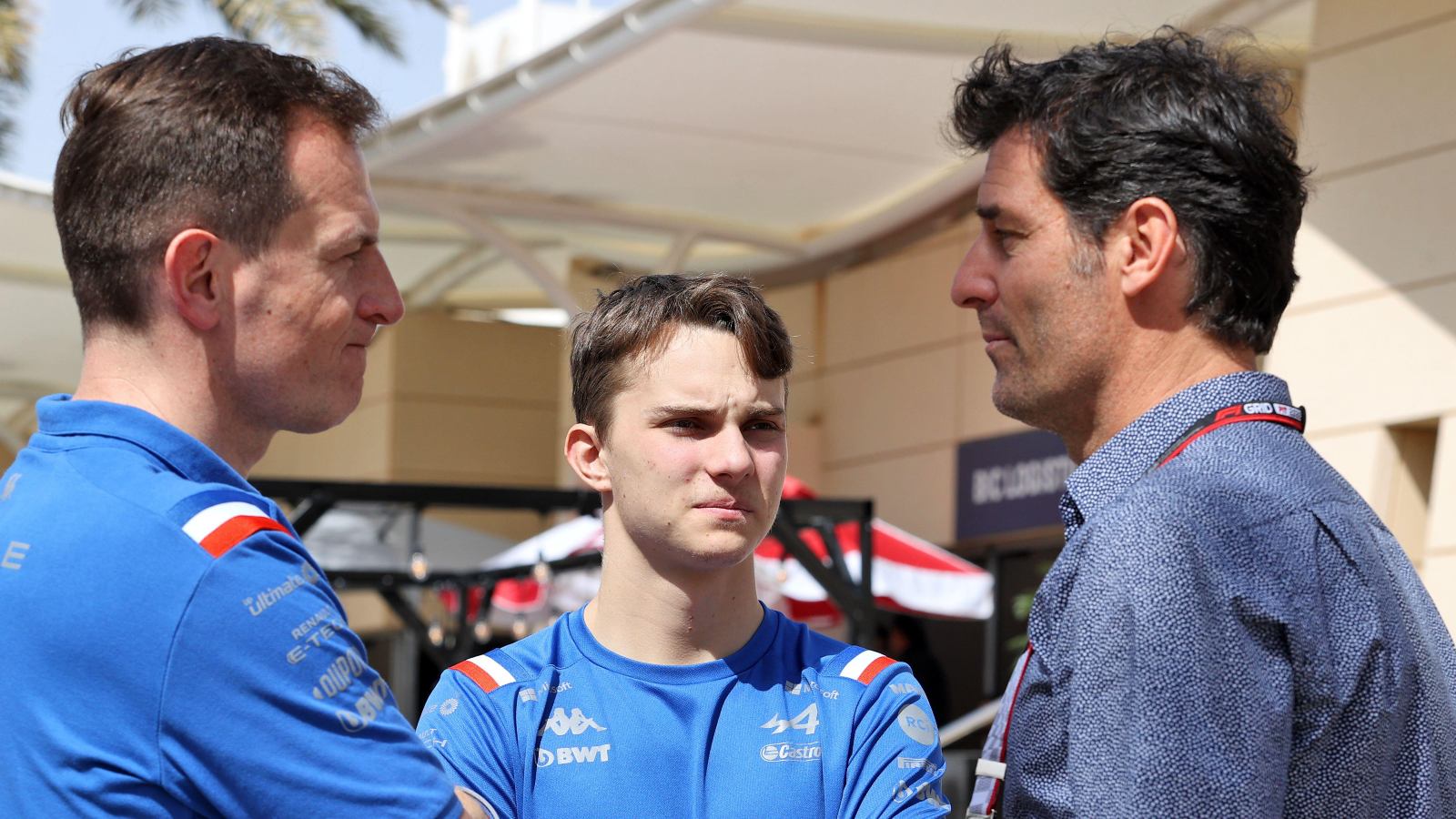 "Either this Oscar Piastri is a brilliant poker player or his early successes have gone to his head," he wrote on AMuS.
"His management must have found a loophole in the contract with Alpine that will remain open to the bitter end even in a court case. Otherwise this action is madness.
"Piastri could have kept a door open at Alpine if he had left out the last sentence in his statement. He wrote: "I will not be driving for Alpine next year."
"That's an announcement, a clear no to his current employer. Close the door."
But whether one disagrees with Piastri's actions, such as William Storey who called him an "ingrate", Haupt sees one positive coming from it.
Read more: Embarrassing for Alpine but has Oscar Piastri started a game he may not win?
"This Piastri seems to act as ruthlessly as Alonso. If you want to turn it positive for him: He behaves as brutally selfish as a future World Champion," he opined.
"The 21-year-old with the baby face just wants to go to bed with Alpine's big opponent. With McLaren. He hasn't said that publicly, nor has there been a statement from McLaren, but you just have to put two and two together.
"Piastri did not want to be deported to Williams. He doesn't want to go around the back, but want to fight for points right away. He could do that with Alpine, but he wants to join McLaren instead."
Why Alonso being at Aston Martin will work out well
Fernando Alonso has made a bold step to go to Aston Martin, and it could work out well for him.