McLaren's Oscar Piastri was not expecting first Q3 appearance to arrive in Jeddah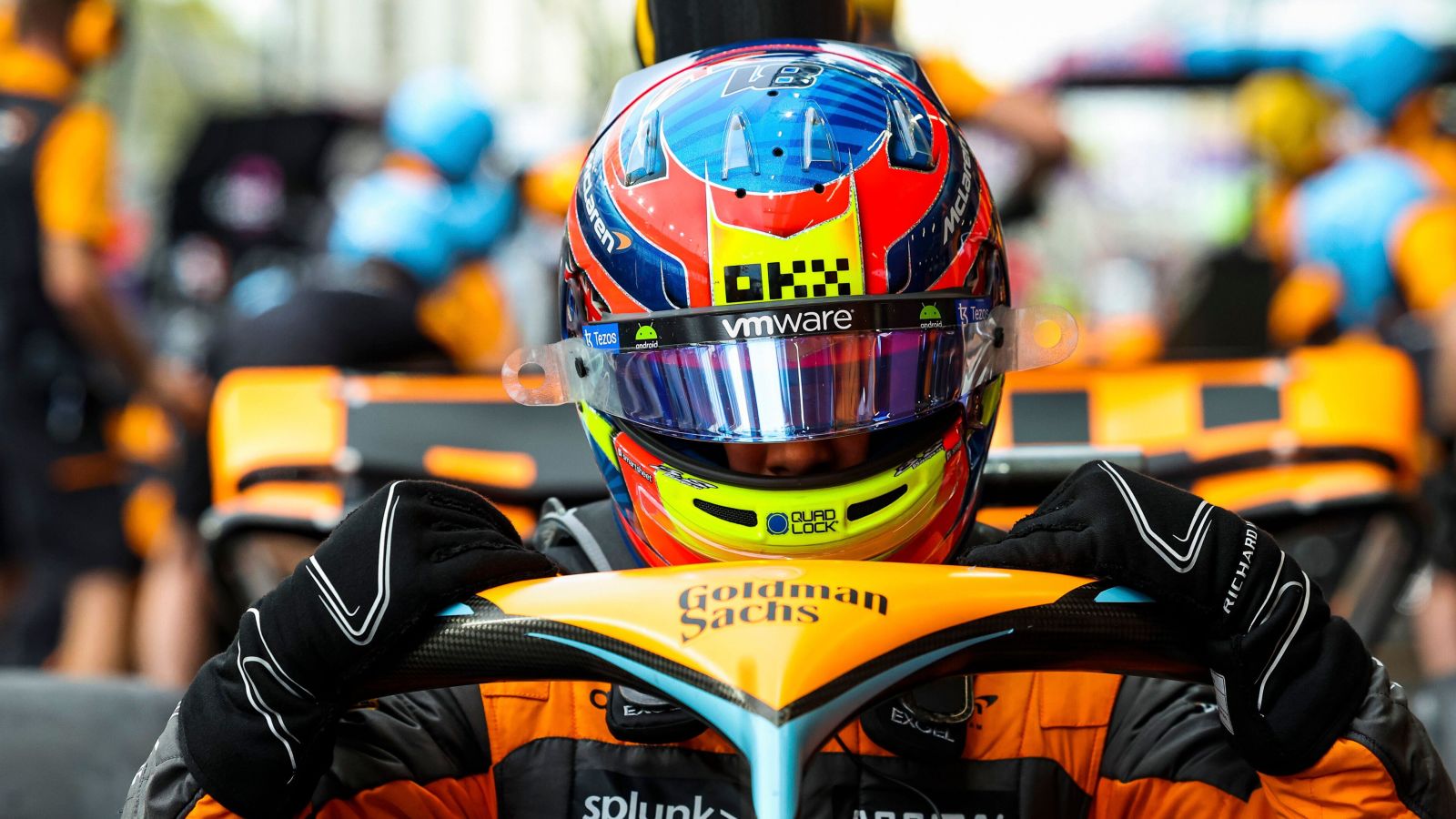 McLaren's Oscar Piastri has now had his first taste of a Formula 1 Q3 session in only his second qualifying outing, an achievement which caught him by surprise.
The Aussie has gone from one extreme to the other in his first two qualifying sessions in Formula 1, his first experience having ended in a Q1 exit at the Bahrain Grand Prix.
But that will now feel like a distant memory for Piastri after he delivered a stellar performance in Saudi Arabia to haul the McLaren MCL60 through into Q3.
It was a timely boost for the McLaren team, with Lando Norris having dropped out in Q1 after he broke the left-front steering arm on his McLaren following a smack of the wall at the final corner.
Piastri then prepares to start his first Saudi Arabian GP from P8, and while this was beyond his expectations coming into the race weekend, now he is out to hold onto his spot in that top 10 and score some points for the first time in Formula 1.
Asked how the MCL60 was feeling out there, Piastri said: "It felt good. I think we were in a pretty good spot in FP3 with the balance and it transferred to qualifying as well which was nice, so feeling a bit better than yesterday.
"I think also I'm just getting more confidence with the car as well and just getting back up to speed around Jeddah, so all felt good, put in some good laps.
"I think this result probably wasn't that expected to be completely honest, but we'll try our best, our race pace we thought was actually better than our qualy pace yesterday, we'll see if that's true tomorrow, but yeah, we'll try our best.
"Obviously our straight-line speed is not exactly our strength, so we'll see how that goes, but confident to try and fight for the points."
PlanetF1.com recommends
McLaren's Lando Norris admits he 'let the team down' with 'silly' Q1 mistake
Qualifying: Sergio Perez takes pole as Max Verstappen forced out in Q2 in Jeddah
Lewis Hamilton feeling 'miserable' as 'I just don't feel connected to this car'
There are a couple of drivers out of position behind Piastri who will be expected to progress up the order, one of them being Ferrari's Charles Leclerc who qualified P2 but will start P12 due to an engine penalty.
And the bigger threat still is Red Bull's Max Verstappen who was looking unstoppable in his pursuit of pole, until a driveshaft failure in Q2 did stop the two-time World Champion and left him P15 on the grid.
For Piastri then, he simply will look to make sure that Verstappen comes through with as little time lost for himself as possible.
"I don't think there's much point trying to take them on when they're that much quicker," said Piastri when asked if he fancies taking Verstappen on?
"So you know for us just try and minimise the time loss and run our own race. We're not going to be fighting for the win tomorrow, we will be fighting to get a couple of points I think if we can, so yeah, just try to do our own race and minimise our time loss for when he inevitably comes through."