Oscar Piastri reportedly has two valid contracts, court case looming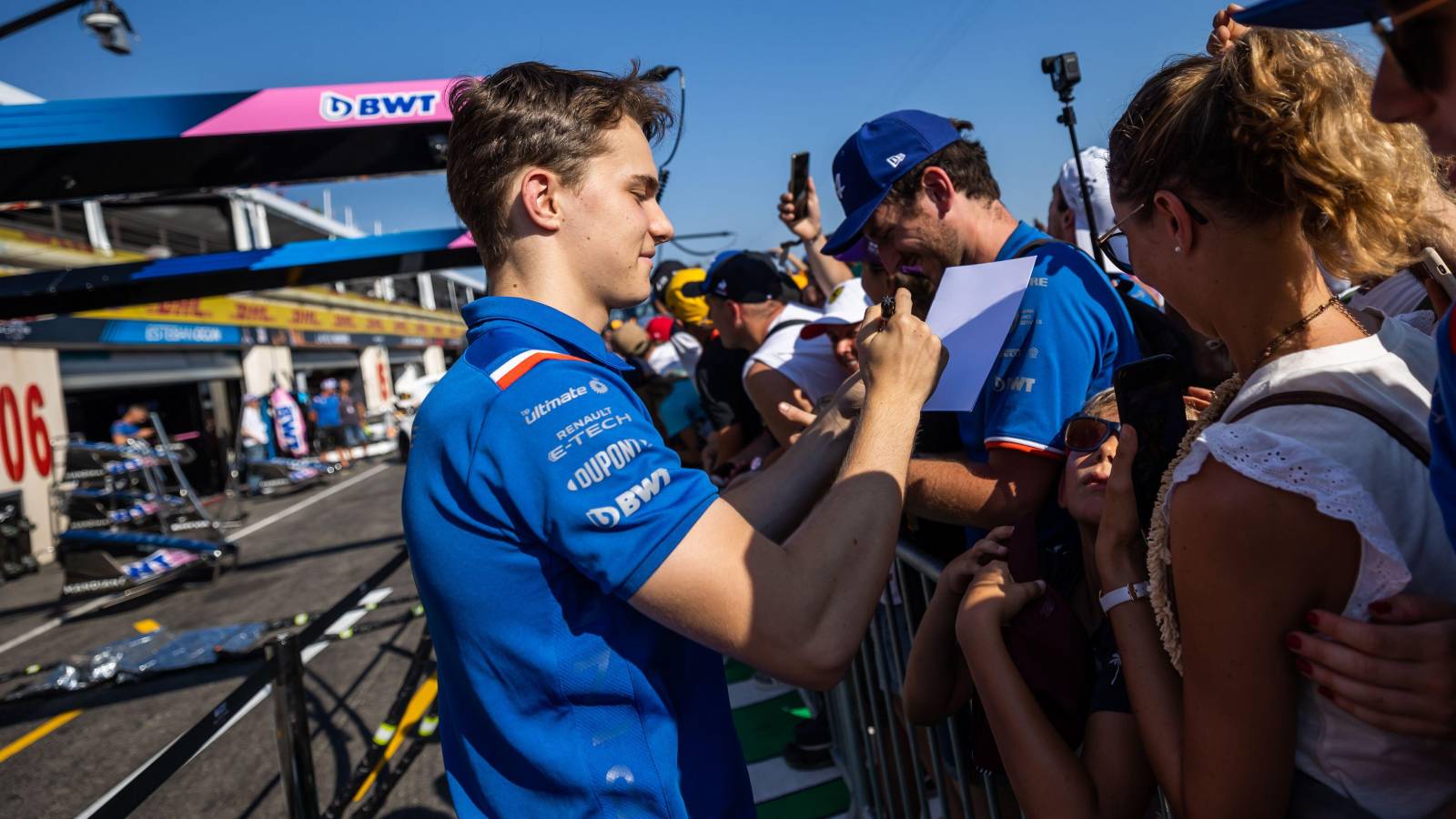 Oscar Piastri has two valid contracts for next year – one each with Alpine and McLaren, according to a report.
The young Australian has been thrust to the forefront of not only the Formula 1 headlines but the wider sporting picture over the last week, and he has yet to even contest an F1 race.
The reigning Formula 2 champion has nevertheless become a coveted property during the 'silly season' of the driver merry-go-round, amid a tug-of-war for his services between Alpine and McLaren.
The catalyst was Sebastian Vettel's retirement announcement, which triggered Aston Martin's move for Fernando Alonso to replace him for 2023.
That came as a shock to Alpine, who had been in contract renewal talks with Alonso, and they fired back by announcing Piastri, their academy prospect, would drive for them alongside Esteban Ocon in 2023.
However, within a couple of hours, the 21-year-old Aussie had shot down that supposed confirmation by saying it was "wrong" and that he would not be driving for Alpine next season.
I understand that, without my agreement, Alpine F1 have put out a press release late this afternoon that I am driving for them next year. This is wrong and I have not signed a contract with Alpine for 2023. I will not be driving for Alpine next year.

— Oscar Piastri (@OscarPiastri) August 2, 2022
The reason for Piastri's social media decision was understood to be that, under the guidance of his manager Mark Webber, he was eyeing a move to McLaren – who were then reported to have told Daniel Ricciardo he would be replaced by his younger compatriot in 2023.
What is the latest on Oscar Piastri's situation?
Alpine claimed they had a legitimate contract with Piastri for next year – and according to French motorsport website Auto Hebdo, that has been confirmed.
The problem is that it appears McLaren have one as well.
Auto Hebdo are reporting that Formula 1's Contract Recognition Board, which investigates the legality of contracts, have looked into the matter and found both contracts to be valid.
So what will happen next in the Oscar Piastri wrangle?
Almost certainly, this matter is heading for a legal resolution. Alpine, unsurprisingly, feel very aggrieved that they have put a lot of time and money into developing Piastri and that it has been thrown back in their face.
Team principal Otmar Szafnauer has been quoted as saying: "We have a contract with Piastri which he signed in November. We have spoken to our lawyers and they have told us this is a binding contract, so part of that contract allows us to put Oscar in one of our cars in 2023, which is the reason we issued the press release.
"I expected more loyalty from Piastri. He should have it with the team that has taken care of him, that during the last year has put him in a Formula 1 car so he would be ready, so he would know the circuits.
"I expected more loyalty from Oscar than he is showing. I started in 1989 in Formula 1 and I've never seen anything like this. And it's not about Formula 1, it's about integrity as a human being.
"There should be some loyalty to the fact we have invested literally millions and millions of euros to prepare him. So I don't understand it."
As Szafnauer is reported to have told Reuters: "Going to the High Court is over 90% certain that's what we will do."