Otmar Szafnauer has another dig at Oscar Piastri, vows to 'eliminate loopholes' in junior contracts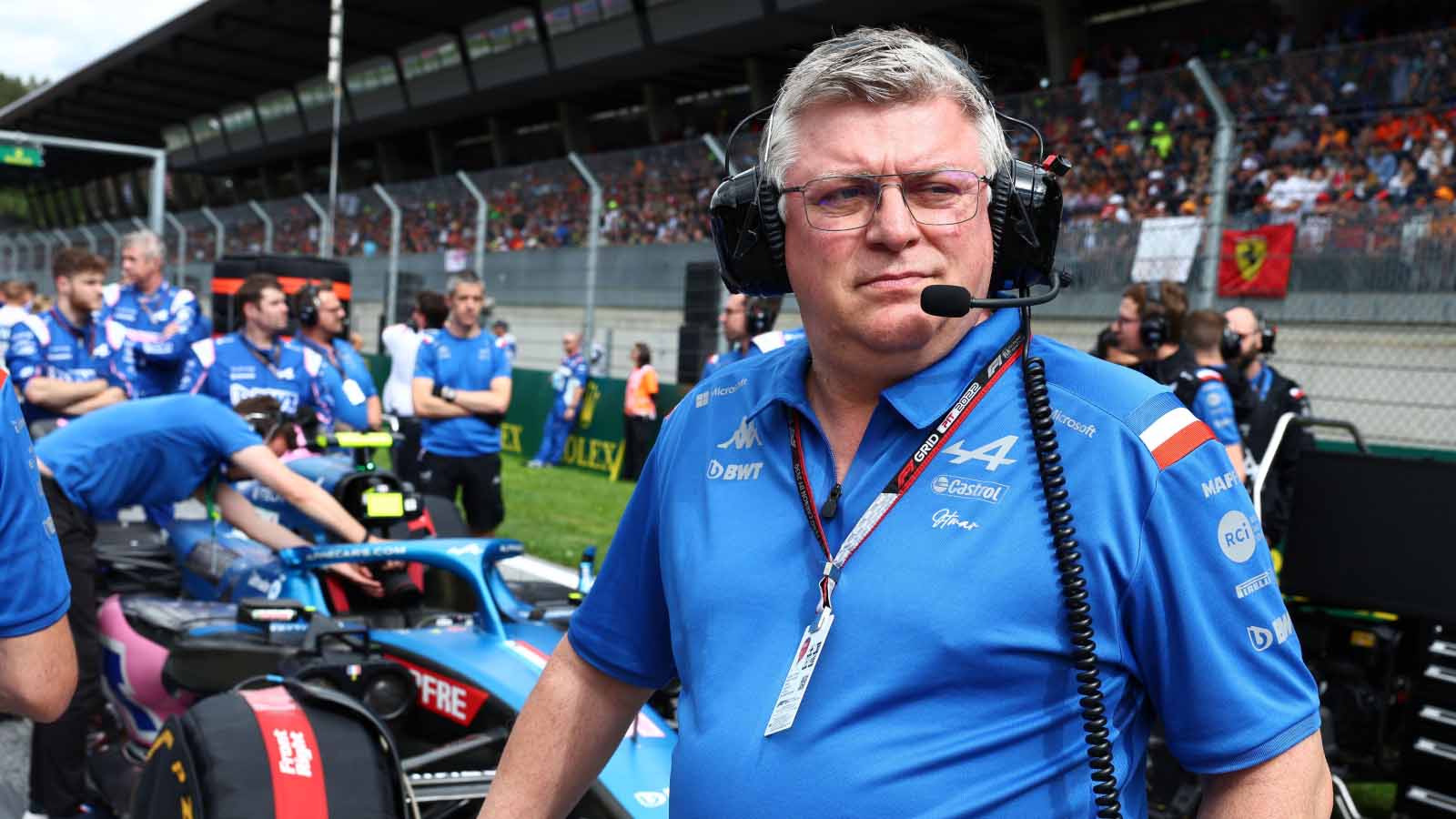 Otmar Szafnauer has vowed to "eliminate the loopholes" that allowed Oscar Piastri, as he put it, "to get out" of the contract Alpine thought they had.
Alpine's plans for their 2023 driver line up were thrown into confusion last season when Fernando Alonso opted against signing a one-year extension and instead committed his future to Aston Martin.
The team wasn't too fazed as they had reserve driver Piastri waiting in the wings and almost immediately announced him as Esteban Ocon's new team-mate.
The Aussie, though, took to social media to refute that and, as the saga played out, F1's Contract Recognition Board declared the only contract Piastri had with any team for the 2023 F1 season was with McLaren.
Alpine finally completed their line up with Pierre Gasly having done a deal with Red Bull to release the Frenchman.
But while the CRB declared Alpine definitely did not have a contract with Piastri, only a terms sheet, Szafnauer bills it as a "loophole" that allowed the reserve driver to leave for another team.
PlanetF1 recommends
Alpine's goal for 2023 is to 'get one step closer' in the 'Mountain Climber' plan
Ranked: The 10 possible F1 2024 destinations for Daniel Ricciardo in order of likelihood
10 storylines to be excited about ahead of the new F1 2023 season
And it's a loophole he intends ensuring is not in any other young driver's contract with the team.
"Species that cooperate survive. Species that are selfish become extinct," the team principal said as per Total-Motorsport.com.
"In the future, we will treasure these lessons and make sure that we eliminate the loopholes that allowed Oscar to get out of the contract we thought we had with him."
He added: "What happened in the summer was not what we had planned in December 2021. We can say that we should have done things differently so that the plan to promote Oscar would actually have been realised."
It's past time to let it go…
With the new season fast approaching, team launches already underway, it should be a worry for Laurent Rossi and co that Otmar Szafnauer can't seem to move past Oscar Piastri's decision to leave Alpine for McLaren.
The Aussie did nothing wrong, Alpine did when they failed to lock him into a contract. That's on them.
Added to that, the team also wasn't going to put him in the car in 2023, they wanted to hold onto Fernando Alonso for another season.
Szafnauer can say all he wants about speaking to Williams about giving the youngster a drive, but it wasn't guaranteed. The talks in fact were in their infancy.
So Piastri and his manager Mark Webber began speaking with McLaren and with Daniel Ricciardo failing to fire, it led to one Aussie leaving the F1 grid and another arriving.
If anyone has any cause to be disgruntled, it's the Aussie who left. But even Ricciardo has held up his hand, admitting his part in why that happened.
It's time Otmar did the same, and moved on. He still has a great driver line-up to manage this year in Pierre Gasly and Esteban Ocon.