Whitmarsh's arrival prompted Szafnauer rethink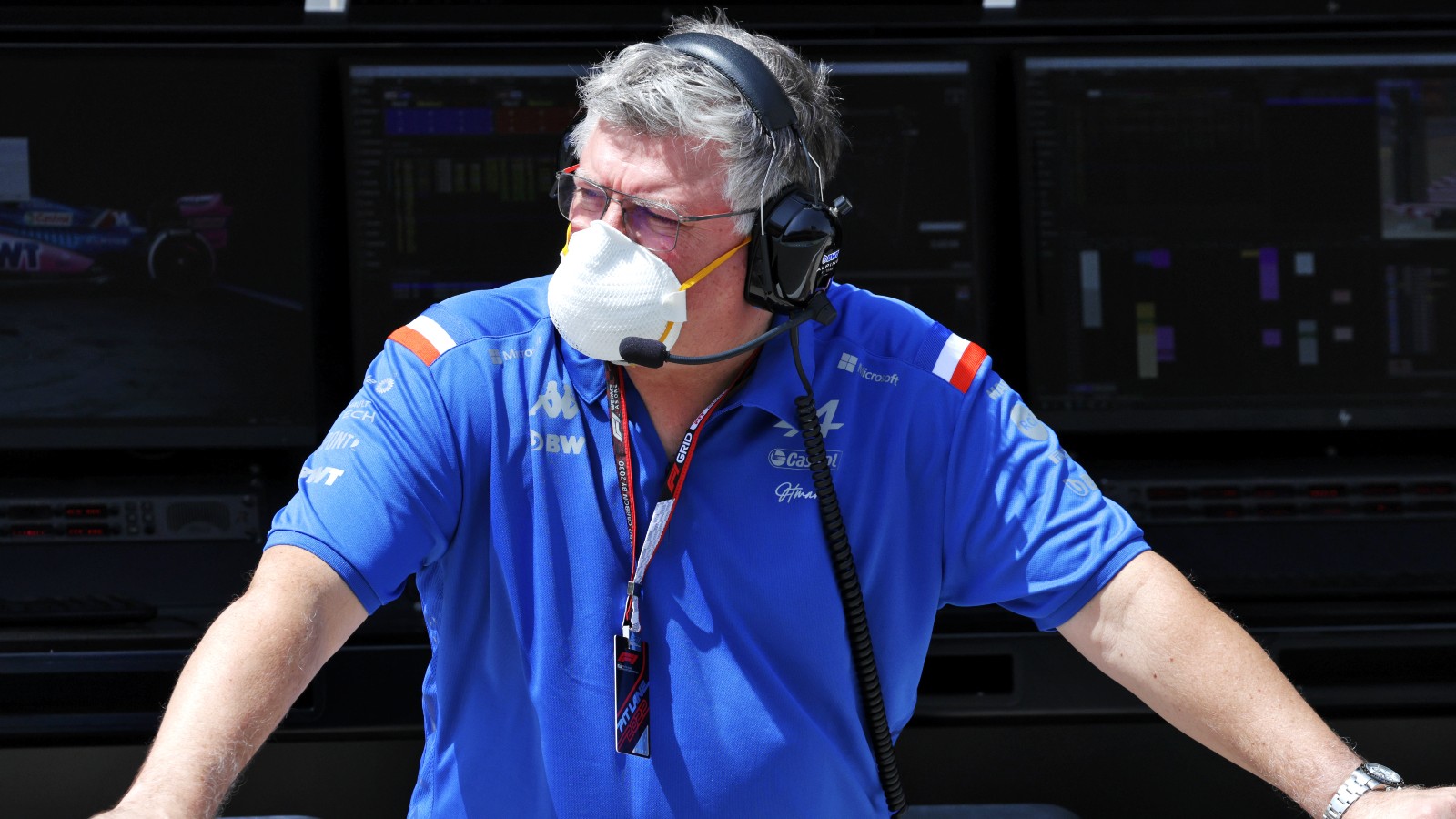 Alpine team principal Otmar Szafnauer has revealed his former employers Aston Martin wanted him to remain there, but Martin Whitmarsh's arrival convinced him to move on.
Szafnauer had been with the Silverstone-based squad since 2009 and stayed throughout the team's previous guises as Force India and Racing Point.
The team went through a complete rebrand to become Aston Martin under Canadian billionaire Lawrence Stroll's ownership in 2021, bringing four-time former World Champion Sebastian Vettel on board.
With fresh investment, the British squad opted to appoint former McLaren boss Martin Whitmarsh as Group Chief Executive Officer – a role that oversees the Formula 1 team of the Aston Martin group.
It was a move Szafnauer felt would have reduced his influence on the team and the Romanian-American engineer, being a racer, wanted to have more of an impact. Thus Szafnauer ultimately moved to rival team Alpine following their own management restructure.
"Although they asked me to stay, I didn't think it was appropriate for someone to come in and do 95% of your job and (I) do 5%," said the Alpine boss.
"I probably could have stayed where I was, taken the pay cheque to the bank every month. That's not me. I'm a racer."
Szafnauer has experience of making the most of a modest budget, overseeing the Force India team who regularly punched above their weight.
His new team Alpine announced a "100-race plan" in order to reach the front of the field and while the Alpine boss sees this as a "stretch target", Szafnauer is ready to take on the challenge.
"It's a stretch target for sure, but it's achievable," he said. "The reason I say it's a stretch target is you have to start displacing people like Ferrari, Mercedes, Red Bull.
"I don't see them slowing down, but I'm here to take on the challenge.
"If you look back, I think it took Mercedes four years from when they bought (2009 champions) Brawn to win.
"They had won a World Championship and it took them another four years to start winning again. Red Bull bought Jaguar Racing and it took them four or five years to win.
"You have to do a lot of things right, but that's a decent timeframe."
A low-key start to 'El Plan' at Alpine
Alpine had an under-the-radar start to the 2022 Formula 1 season.