Otmar Szafnauer on the Charlie Whiting joke that turned out to be true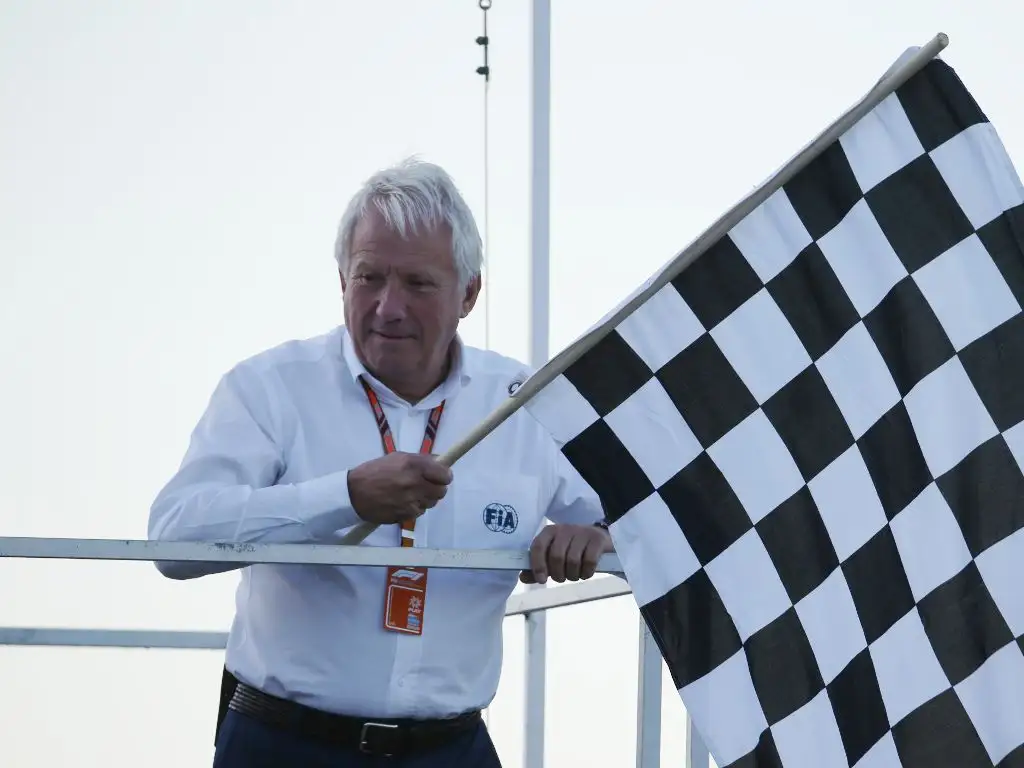 Otmar Szafnauer says the F1 paddock used to joke that if Charles Whiting ever left his role as race director, the sport would need "at least three people" to replace him.
Turned out that was the truth.
Whiting was Formula 1's long-time race director, a man respected by everyone in the paddock and one who knew his job inside and out.
He played a massive role contributing towards improving safety standards, such as the introduction of Halo, as well as the inclusion of the HANS device and front and side impact structures.
He sadly passed away on the eve of the 2019 season, F1 journalist Adam Cooper described him as the "perfect man for the difficult role of referee".
How much Formula 1 would miss him came to pass in the ensuing years.
The Briton's role went to Michael Masi, a tenure that was blighted by strange decisions but none more perplexing that his decision to allow only some of the lapped cars between race leader Lewis Hamilton and P2's Max Verstappen to unlap themselves at the title-deciding 2021 Abu Dhabi Grand Prix.
Masi was heavily criticised for making a call that wasn't in the rule books, the Aussie losing his job as a result.
The FIA decided to replace him with two people for 2022, Eduardo Freitas and Niels Wittich, but even that didn't work out with Wittich heavily criticised for policing an underwear and jewellery ban while Freitas was dropped from the revolving race director role after the FIA's report into a crane on the track at the Japanese Grand Prix had motorsport's governing body scrapping the rotation policy.
"It's so unfortunate that Charlie died," Alpine team boss Szafnauer told PlanetF1.com and other selected media. "And I mean I realised – and I'm sure others did too, not just me – how good Charlie was. He was very experienced and did a fabulous job.
"A lot of people in the sport said, 'Once Charlie leaves, we have to replace him with at least three people.' And we said that as a joke. And as it turns out, those jokes were true."
The 58-year-old acknowledges the FIA have learned some tough lessons in the past two years.
He is hoping that with time and experience the sport's race director will get "better and better".
"I think the FIA is learning," says Szafnauer about the ongoing problems. "We had a lot of changes and then after the race [in Abu Dhabi] last year there was a change again."
"With new people… It's not their fault, but you have to experience it to gain experience. And I think the more experience we get, the better off we're going to be in that area.
"So I think it just keeps getting better and better and better."
Read more: Lewis Hamilton won't 'hold breath' that racing with Max Verstappen will improve