Otmar Szafnauer explains Esteban Ocon's 'let me race' radio message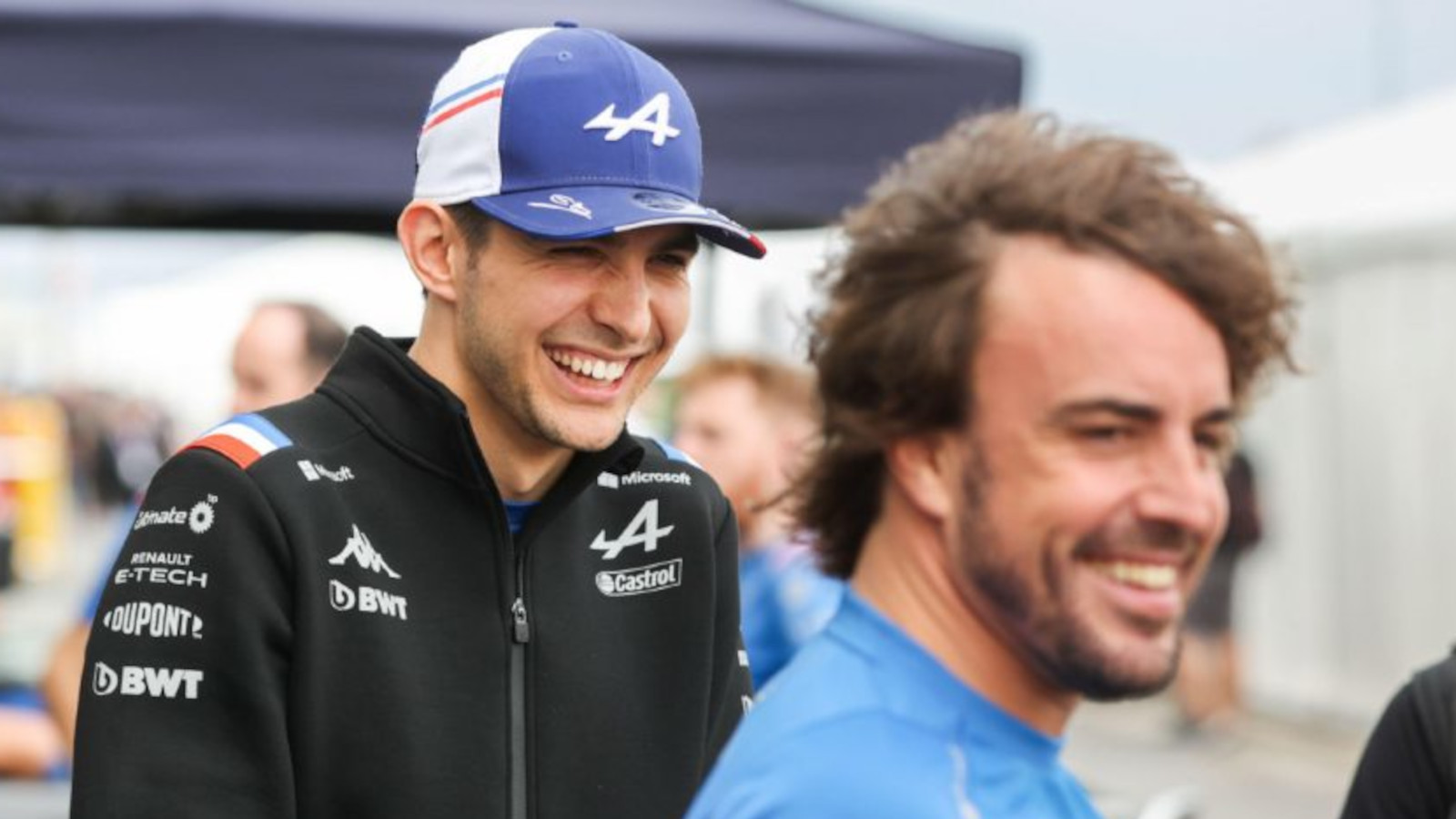 Having lambasted his drivers over their sprint race antics, Otmar Szafnauer says Sunday's double points-haul shows what can be achieved if they "play the team game".
Alpine walked away from Saturday's sprint race without a single point to offset the repair bill, a bill incurred when Fernando Alonso and Esteban Ocon clashed.
Alonso needed a new front wing with Ocon's Alpine also damaged, the team's misery compounded as his car caught fire in parc ferme due to a suspected fuel leak.
Lining up 16th and 17th in Sunday's Sao Paulo Grand Prix with Szafnauer's words of them having "let the team down" ringing in their ears, this time they kept it clean.
The team-mates raced their way to a double points-haul with Alonso fifth to Ocon's P8.
There was, however, a brief moment in the race when it looked as if the team work was about to fall apart.
With Alonso on fresher tyres lining up behind Ocon after the last of the Safety Car restarts, Sebastian Vettel ahead of the Frenchman, the team told the Frenchman to let his team-mate "through nice and cleanly".
Ocon: "Let me race, at the moment I will, once the situation is settled a bit more. We can lose everything now also at the restart."
Engineer: "Esteban, I don't want you fighting with Fernando. Is that understood?"
Ocon: "I need to pass Vettel now. I won't fight Fernando."
Ocon kept his word, overtaking Sebastian Vettel before opening the door for Alonso to easily pass him.
Szafnauer was asked about the moment, explaining to Sky Sports: "The 'let me race' was let me overtake Sebastian at the start. And Sebastian, if I remember right, was on used medium tyres at that point, we were on the softs.
"Esteban was right in saying, you know, let me race before I allow Fernando to go by as we called.
"But he was absolutely right to do so and finish to place higher because of it."
With both Alpine drivers inside the points and McLaren recording a double retirement, the Enstone team has moved 19 points clear in the battle for best of the rest in the Constructors' Championship.
Szafnauer hopes that makes it clear to his drivers what can be achieved if they work together.
"It just goes to show that if you do play the team game everybody's better off including them," he said. "They did what's really expected of professional racing car drivers.
"They were on different strategies, they understood that as we discussed it beforehand.
"Fernando being on the three stops so he was on fresher tyres at the end and Esteban let him by after he wanted to attack Sebastian, and it worked out really well.
"You crash into each other and nobody scores."
Read more: Sao Paulo GP driver ratings: Russell in complete control, retirement beckons Ricciardo