'Teams trying to influence the FIA has been going on forever'
Otmar Szafnauer says teams have been trying to get the FIA to write the rules in their favour "forever", after a fiery team bosses meeting in Canada surrounding their new technical directive.
The FIA brought in measures to try and limit the number of vertical oscillations cars can make over the course of a lap, thus looking to limit the amount of porpoising or bouncing that can take place, to protect the health of the drivers.
Red Bull and Mercedes team principals Christian Horner and Toto Wolff were reportedly at the centre of a hot debate regarding the issue in Canada, with Wolff allegedly saying his colleagues were playing "political games" to keep the rules in their favour.
Szafnauer was in the room as sparks supposedly flew in Canada, but reasoned that teams are always trying to lobby the FIA to make moves that fit their own best interests.
When it was put to him on Sky Sports News that the meeting was a "combustible" affair, the Alpine team principal said he took more of a back seat during negotiations.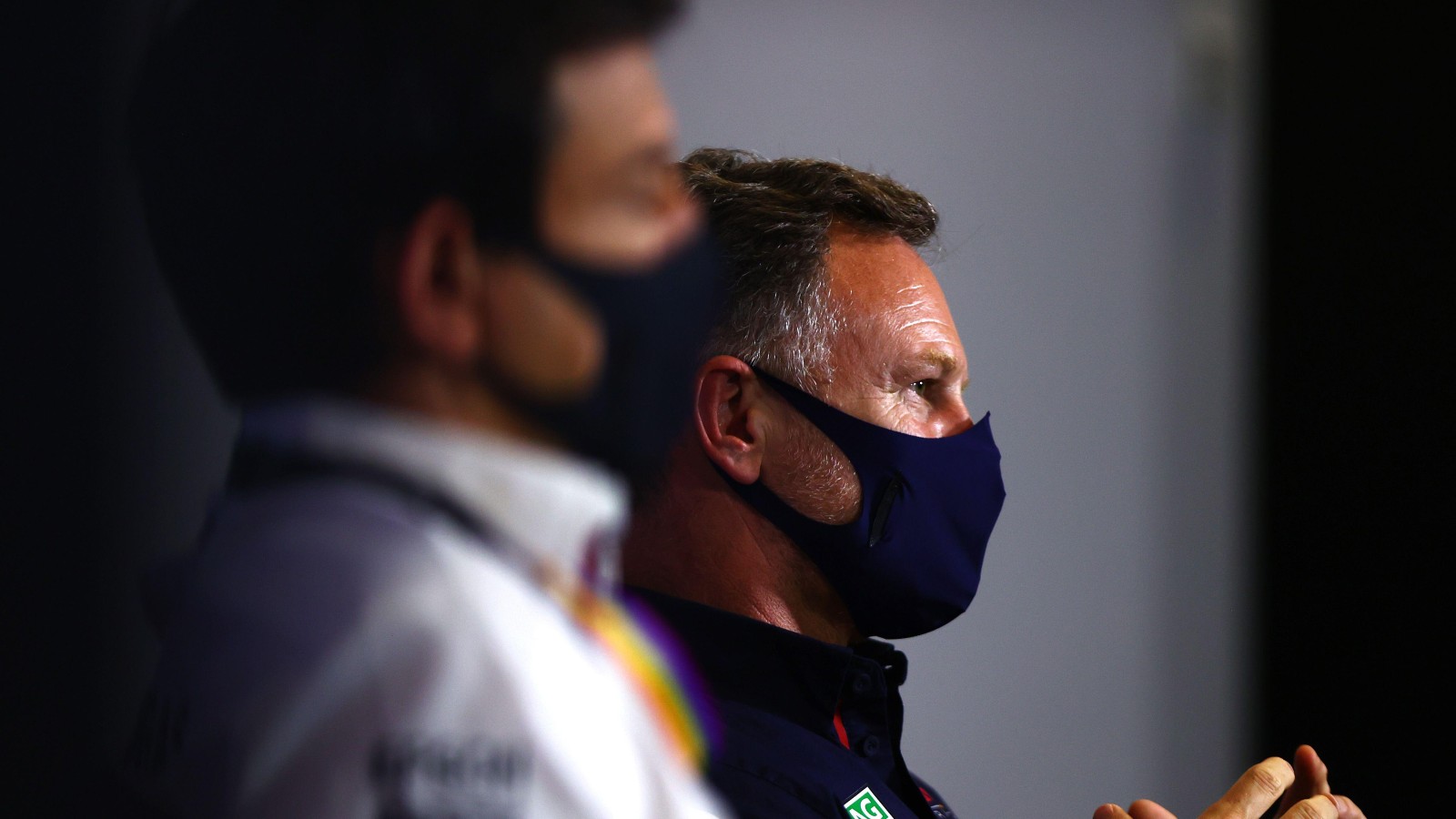 "I was at the meeting. I was more like, an inert gas than a combustible one," Szafnauer said. "At that meeting, I just sat back and watched the others, the hydrogens in the room. I was more of a helium.
"But yeah, you know, everybody does what they can to influence the FIA, FOM [Formula One Management] to write the rules in such a way that suits them – and that's been going on forever.
"You know, sometimes it happens in front of the cameras, but mostly it happens behind the scenes. So we all try to pull in our own direction, and it's understandable."
Netflix cameras were reportedly in the room to capture footage from the meeting, which could well appear on the next series of Drive to Survive in 2023.
Horner believes that there was a "theatrical" element to how things unfolded in the meeting as a result, but Szafnauer wasn't sure if it was put on or not.
"I don't know, the cameras were there so it's hard to know," he said. "Had the cameras not been there, would the same combustion have happened? Maybe, but it's not a controlled experiment. So it's hard to know."