Szafnauer denies Stroll was subject of 'two Popes' remark
Otmar Szafnauer said the other "pope" he referred to at Aston Martin was not owner Lawrence Stroll, it was Martin Whitmarsh.
Szafnauer began his association with the team in 2009 when they were known as Force India, overseeing the outfit's rise up the grid in the years that followed.
When they went into bankruptcy midway through 2018, Stroll stepped in to purchase the team and rebranded it to Racing Point, Szafnauer remaining in place as team boss for that transition and also the Aston Martin one that occurred before the 2021 campaign.
That proved to be Szafnauer's final season with the team though, his exit clearing the way for a move to Alpine ahead of the 2022 campaign.
After leaving Aston Martin, Szafnauer had spoken of there being "two popes" at the team, which simply could not work.
At the time, many drew the conclusion he was talking about Stroll, who is reported to use a hands-on approach at the team.
Szafnauer has now clarified though that he was actually referring to Whitmarsh, the former McLaren Racing CEO who took the same position at Aston Martin in October 2021.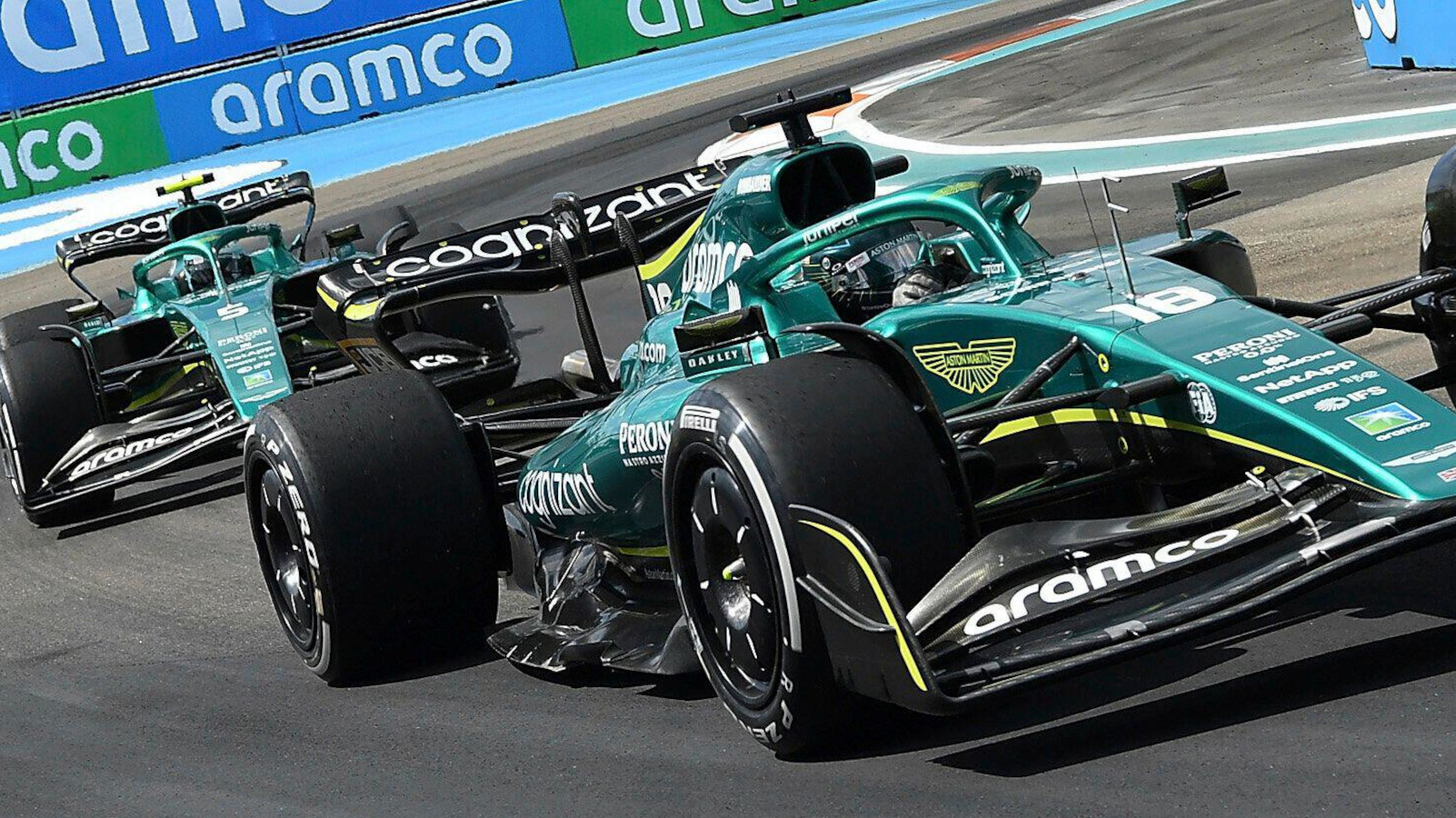 "People ask me who that pope was – well it wasn't Lawrence because everyone has a boss," Szafnauer told the Formula 1 website.
"I have one here [at Alpine] as well and that's in place everywhere.
"But once they brought in Martin Whitmarsh, that's the other pope I was talking about. For both of us to sit in the same space and try to do the same thing just doesn't really work.
"But it wasn't about Lawrence. Lawrence is still the owner and the boss over there. I have a boss here, Laurent [Rossi], and that's all understood and clear, and that's how it should be."
It was confirmed in February that Szafnauer had made the switch to Alpine, following months of speculation that the French outfit would be his next destination.
Szafnauer made it clear though that "serious talks" with Alpine did not take place while he was employed by Aston Martin.
"The serious talks began this year, in the new year, and that's only after it was clear to me it was the best thing to do – to depart Aston Martin," he affirmed.
"That's when I started looking elsewhere and it was just a match at Alpine."
Will Alonso's luck change at Alpine?
Fernando Alonso heads back to his home race in need of a bit of luck with Alpine this weekend.