Szafnauer confirms Whitmarsh will be his new boss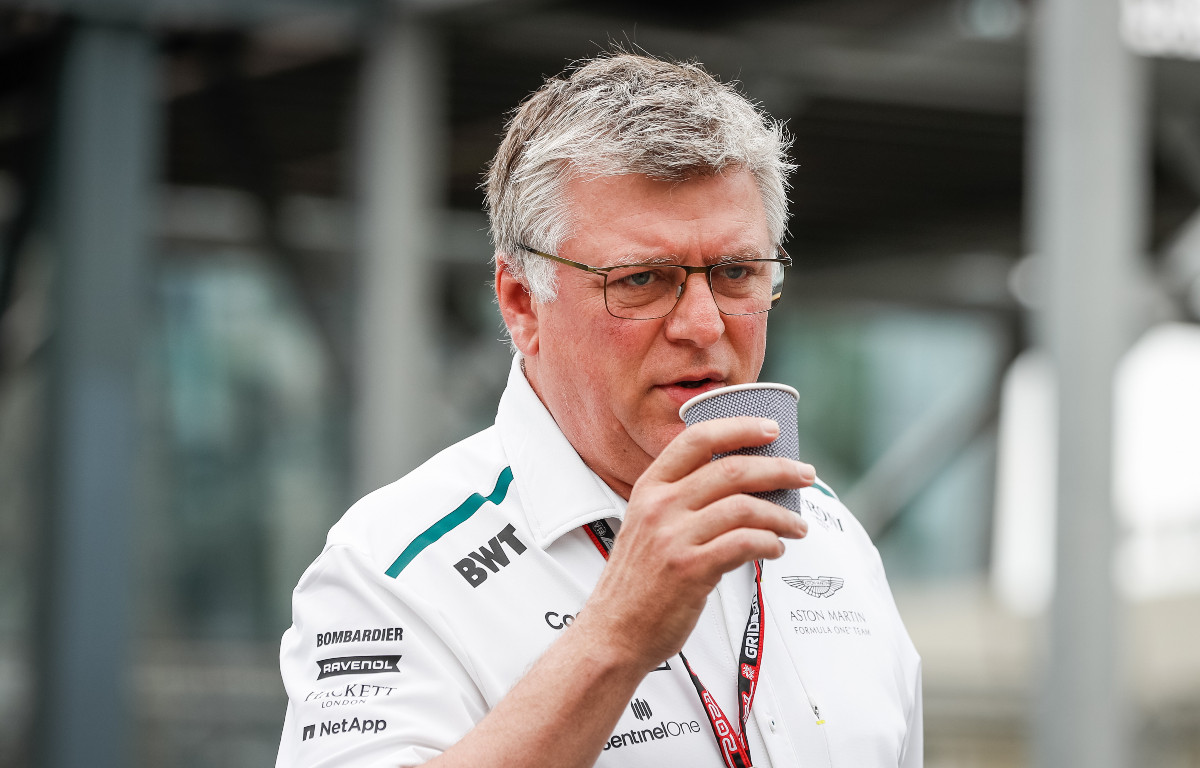 Otmar Szafnauer has confirmed new arrival Martin Whitmarsh will be his boss at Aston Martin.
Whitmarsh, the former McLaren team principal, is making a surprise return to Formula 1 as the Group CEO of Aston Martin's Performance Technologies division – news that was announced within the past few days.
The unexpected element was compounded inasmuch as the existence of Performance Technologies was not publicly known either, thereby leading to some head-scratching about where Whitmarsh would actually fit into the Aston Martin hierarchy.
Motorsport-total.com report there had been rumours for some time about Szafnauer's job security, although it turns out he is not being replaced but now has a new boss to answer to.
Asked whether it means Whitmarsh is now his manager, Szafnauer replied "yes", as quoted by Motorsport-total.com, and added that it "includes the Formula 1 team – so the Formula 1 team reports to Martin".
On how much influence the 63-year-old Briton would carry with the team, Szafnauer said: "We'll see how that plays out. All of these things have yet to be worked out.
"My role is not changing. Martin will become CEO of the group, and the group means we will build a business for applied technologies, Aston Martin Performance Technologies, which will market and sell the intellectual property and developments of the Formula 1 teams to other industries."
F1 TV are offering PlanetF1 readers 10% off both monthly and annual subscriptions! In order to claim this fantastic discount, click the following link and use the promo code PLANETF10 at checkout!*
*The offer ends at midnight on September 26 and excludes Netherlands
This is not a new concept in Formula 1 because Aston Martin are following the lead of Red Bull and, further back, Williams and McLaren, the latter during Whitmarsh's time there which lasted from 1989-2014.
"Martin was with McLaren back then and has the experience in the field. He can show us the short-cuts along the way that he knows from back then," added Szafnauer.
"He's also worked in sailing for the past seven years, including a new company that transfers technology from sailing to cargo ships.
"It's an applied technology business, it's all about technology transfer. He's got the experience there and so he will help us to build up this line of business."
The sailing project to which Szafnauer referred was Whitmarsh becoming chief executive of the Ineos UK team in the America's Cup, spearheaded by four-time Olympic gold medallist Ben Ainslie, although he left that role in November 2017 to move into an advisory position.