Otmar Szafnauer: Ocon and Gasly a better Alpine pairing than Ocon and Piastri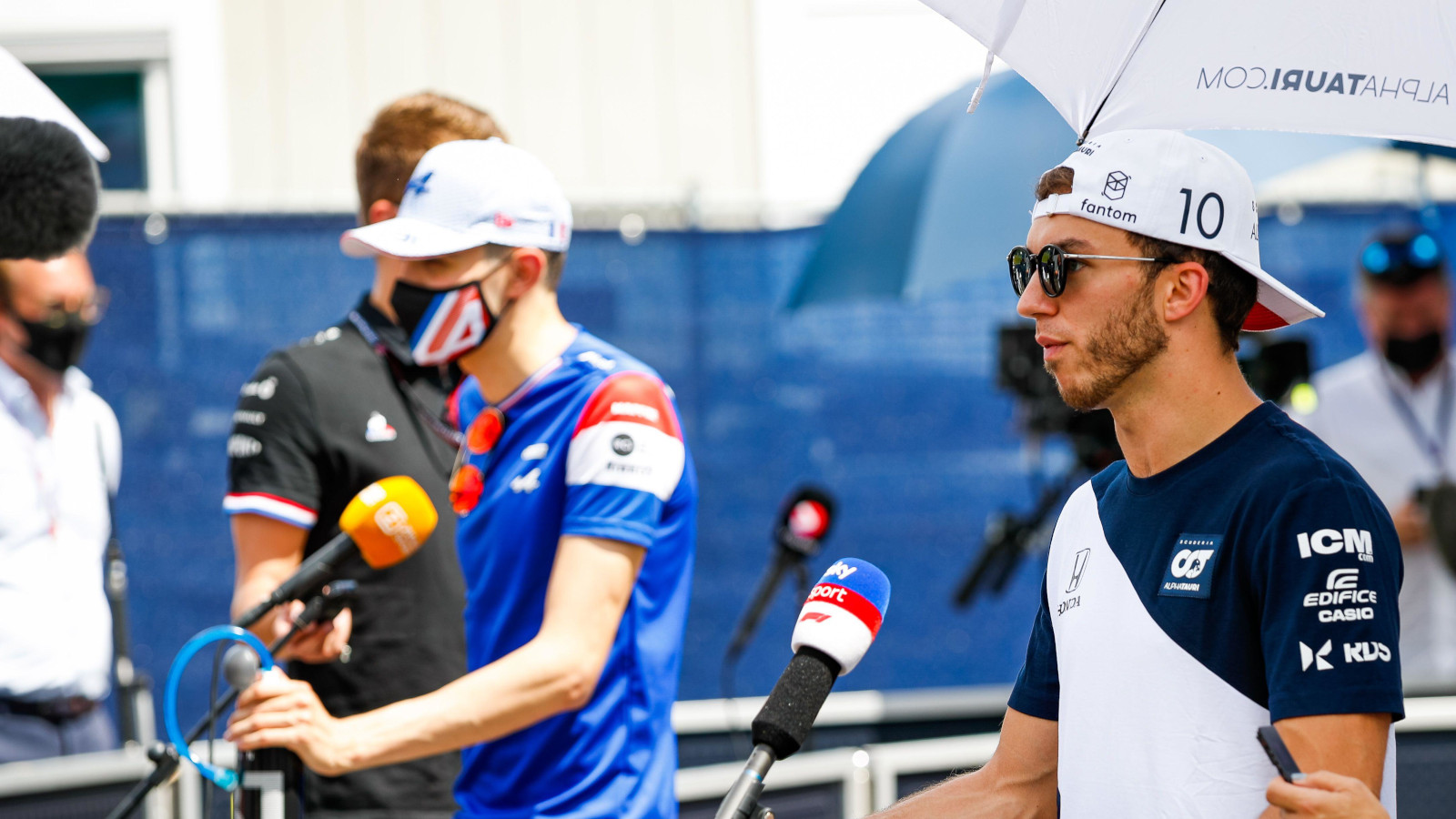 Otmar Szafnauer believes an Alpine driver line-up comprising Esteban Ocon and Pierre Gasly will be both "more experienced" and "faster" than if Oscar Piastri had taken the drive as planned.
Formula 2 champion and Alpine junior Piastri had been set to partner Ocon for 2023 after Fernando Alonso announced his departure from the team at the end of the season, replacing Sebastian Vettel at Aston Martin next year.
But it later transpired that Piastri had already signed an agreement to race for McLaren in 2023 as Daniel Ricciardo's replacement, with both teams going to Formula 1's Contract Recognition Board to fight over the young Australian's signature – with the CRB eventually finding in McLaren's favour.
This led Alpine needing to find another driver to partner Ocon and, despite having several drivers behind the wheel in a private test in Budapest, they were able to secure the services of Pierre Gasly from AlphaTauri, ending his contract with Red Bull a year early to get him to the team, placing him alongside long-time rival Ocon at the French constructor next season.
But having already "drawn a line" under the incident – releasing Piastri to test for McLaren in Abu Dhabi – when speaking to media, including PlanetF1, Szafnauer thinks the fallout surrounding the Piastri saga may yet inadvertently have put Alpine in a stronger position next season.
"The thinking that Oscar had a contract with us after the Contract Recognition Board saying something different was… it was a process we had to go through, we had to go through to the CRB and get resolutions," he said.
"You know, that's life, that's why you have bodies that judge and two sides think differently. So we had to go through that.
"And, look, let's see how we do next year. I'm happy that our driver pairing with Esteban and Pierre is better than it would have been if we would have won that case.
"More experienced, still young, and time will tell but I think faster."
But when asked if Ocon and Gasly would form a faster duo than Alonso had with Ocon, he responded: "That's a good question.
"We had a great driver pairing this year, and Fernando did a fabulous job and he's still super-fast.
"I don't know when Fernando will raise his hand and say it's time to go. I don't know when that will happen, so it's hard for me to say – I'm happy with our driver pairing."
Read more: Lewis Hamilton compares Red Bull off-track drama to 'Kardashian show'