Szafnauer welcomes Netflix presence in team meetings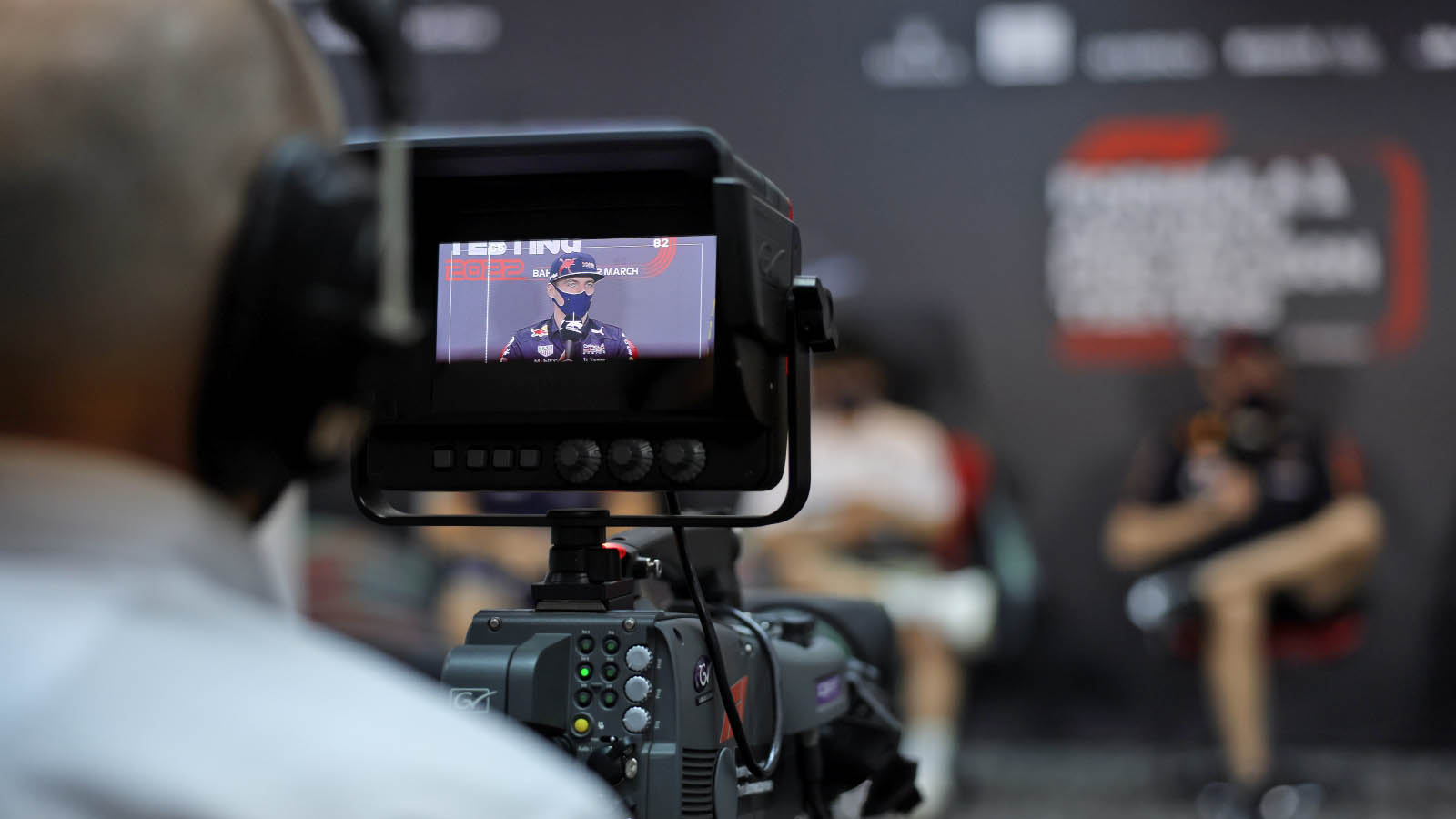 Alpine team principal Otmar Szafnauer believes Netflix gaining behind-the-scenes access to key meetings could prove to be a good thing for the sport's visibility in the popular Drive to Survive series.
Netflix cameras were reportedly present inside a fiery meeting of the team bosses ahead of the Canadian Grand Prix, discussing the implications of the FIA's new technical directive, which is aimed at limited the amount of bouncing or porpoising the drivers can experience.
Red Bull's Christian Horner and Mercedes' Toto Wolff reportedly clashed in the meeting, accusing him and other team principals of playing "political games" in trying to imply that the new directive disproportionately helps Mercedes, given they have been the team arguably most affected by bouncing this season.
Szafnauer pointed to the example set in the Senna documentary released in 2010, which showed rare footage inside heated driver briefings and protests against the FIA – and allowing Netflix into meetings in the present day would help continue to shine a light on the drama that plays out behind the scenes.
While adding that the presence of cameras may ensure he keeps his lips more sealed than they would otherwise be, but feels that Netflix's access could have an overall positive impact.
"Well it certainly added to my reticence to say anything! I don't know, should Netflix be in there? Or shouldn't they be in there?" Szafnauer said, as per Autosport.
"I mean, I remember watching the Senna movie, and all those years ago, they had cameras in those types of meetings. So is it good for the fans, does it help all of us if they understand some of that stuff? Maybe.
"Does it create drama that otherwise wouldn't be there? I don't know. It's hard to tell, because it's not a controlled experiment. You've got to have the same meeting without them there. So I don't know.
"But I'm sure people will guess that it does have an influence. And, you know, maybe it does. Is it good? Or is it bad? I don't know. But I think that kind of stuff if the fans see it, and understand it, it just creates a bit more attraction to our sport. I think that's good."
He added when told the footage won't be seen until series five is released February or March next year: "But even then it's better that not seeing it at all. It is a backwards look, Netflix."