Szafnauer quashes Bernie's concerns: A lawyer, has taken an oath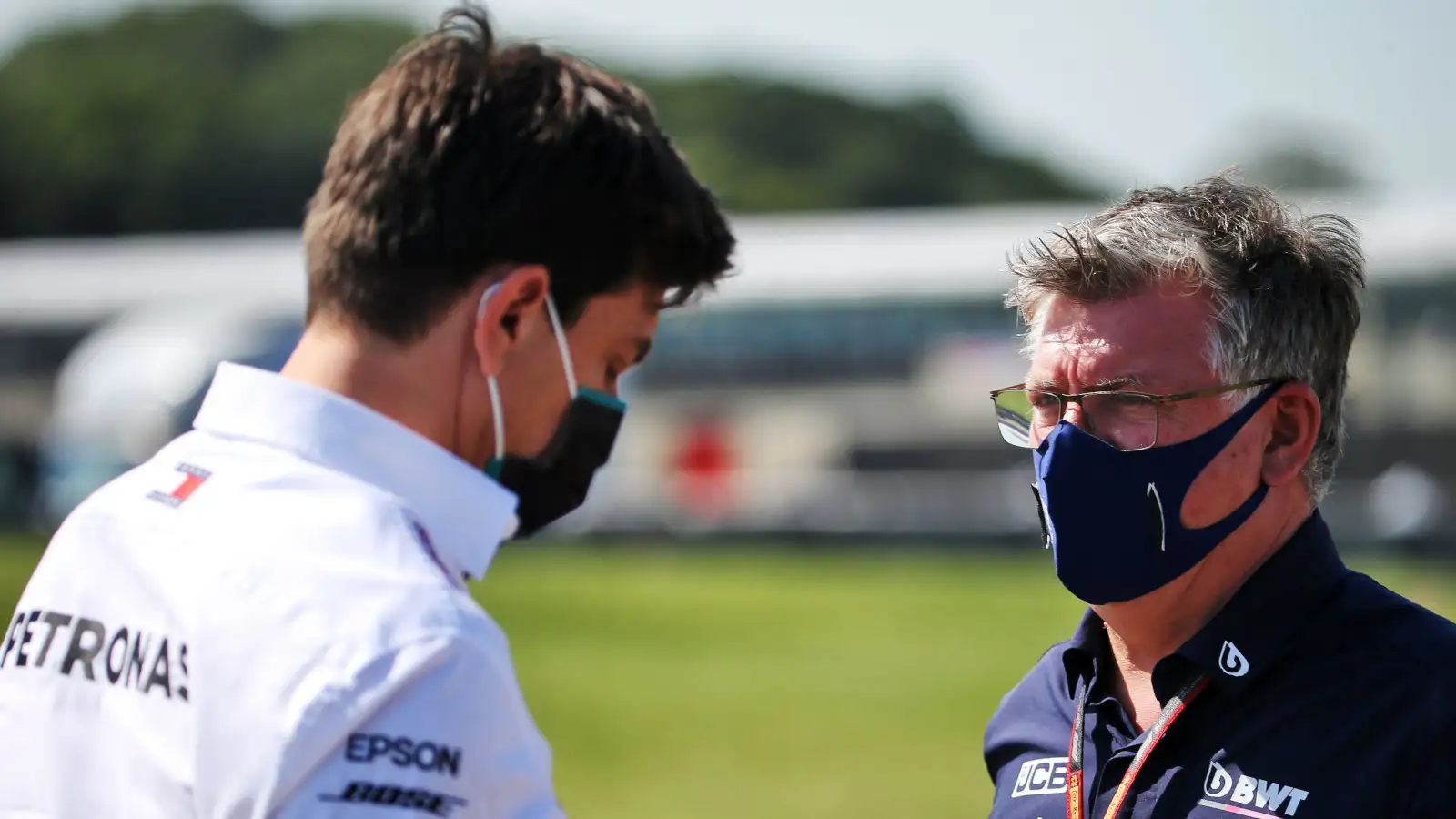 Alpine team principal Otmar Szafnauer does not have the same concerns as Bernie Ecclestone about a former advisor to Toto Wolff taking up a role within the FIA.
Motorsport's governing body recently announced that Shaila-Ann Rao, a former special advisor to Mercedes team boss Toto Wolff, was temporarily taking over as Secretary General for Sport.
That had some voicing concerns that Rao, given her past with Mercedes, would err on the Brackley squad's side.
Former F1 supremo Bernie Ecclestone went as far as to tell the Daily Mail that it is "bloody dangerous" citing the second stay rule that came into effect on the eve of the Canadian GP as a reason to worry.
The FIA announced ahead of the Montreal weekend that teams can trial a second stay to help stabilise their floors, Mercedes the only team with the part on hand to do so.
Ecclestone continued: "Toto started all this nonsense about the cars needing to change. She told them about the new directive, obviously. She worked with Toto for two or three years."
Szafnauer, however, says he has no concerns about the past relationship with Mercedes, in fact he sees it as a bonus.
Bernie Ecclestone: Ex-Merc employee joining FIA is 'bloody dangerous' #F1https://t.co/CQiH7sTQOK pic.twitter.com/ejgVWMfeCf

— PlanetF1 (@Planet_F1) June 28, 2022
"She came from the FIA," he said as per GPFans.
"The nice thing is she has team experience now as well as FIA experience and that's always good to have.
"I'm not concerned. She's a lawyer and she takes an oath to be honest and trustworthy, so there are no issues."
But not everyone agrees wholeheartedly.
While Ferrari team boss Mattia Binotto says he has to trust the FIA's decisions, it "is a concern, no doubt.
"But I have as well the full trust in the FIA that they will prove that obviously she's a professional, she's a lawyer, and she's got integrity.
"I have confidence for the future that they will prove that my concern is not a concern."
As for the FIA's decision to step in on the porpoising problem by issuing TDs, Szafnauer said: "If it is a safety issue then it goes to the TAC.
"Then it gets proposed to the World Motor Sport Council and it gets voted in. I don't know what's going to happen with the porpoising.
"Hopefully, it will be discussed at the TAC."
Can Hamilton or Russell delight their home crowd?
Lewis Hamilton and George Russell will be hoping their Mercedes can give them enough to provide them with a strong result at their home British GP this weekend.