Otmar Szafnauer hits back at Alpine criticism: I've been doing this 25 years, I know what it takes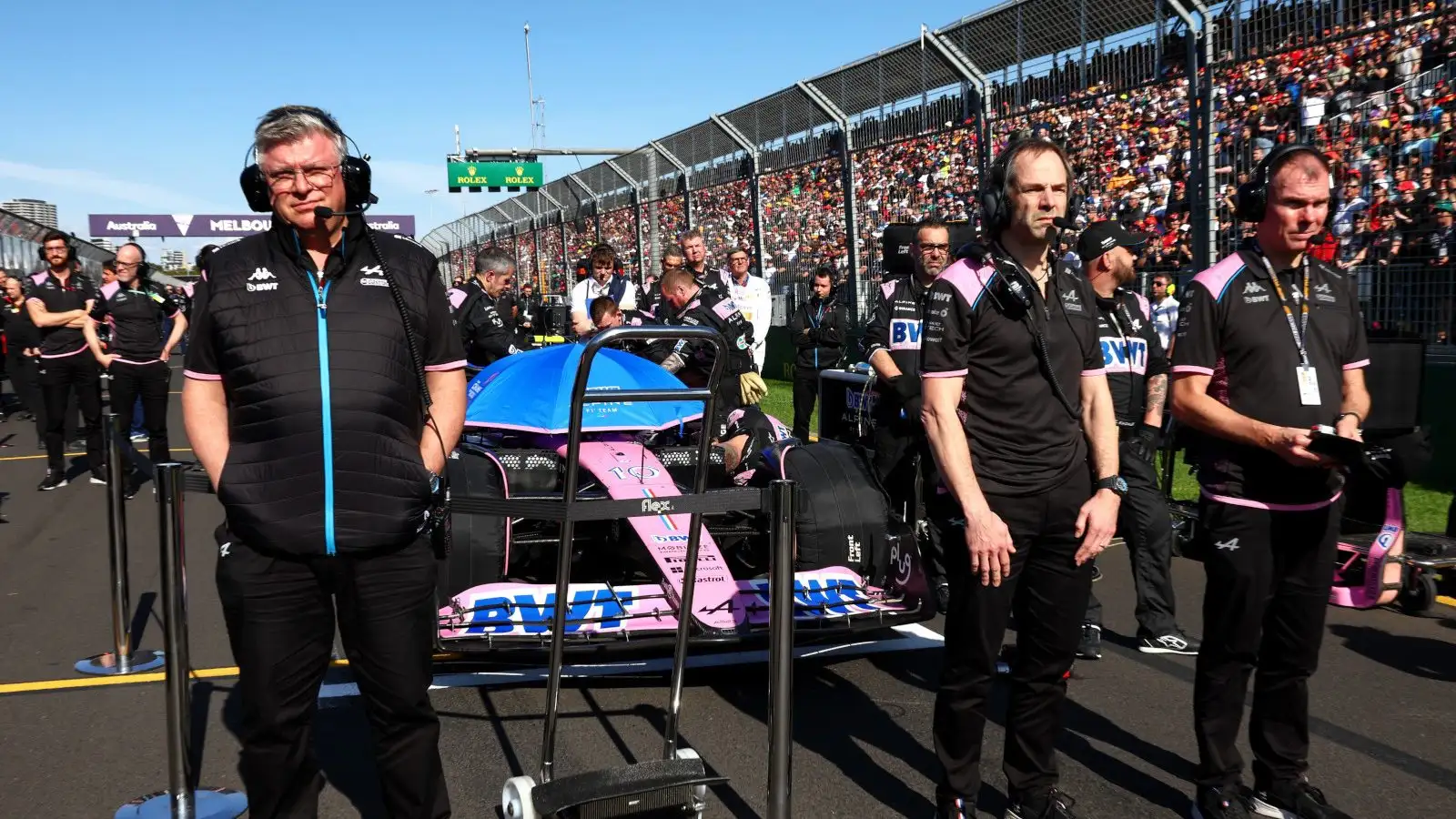 Told by Laurent Rossi that the "buck stops" with him, Otmar Szafnauer has reminded the Alpine CEO he's been doing this job for 25 years and that F1 is a "tough business".
Rossi launched a scathing attack on the Alpine team after the Azerbaijan Grand Prix, labelling their opening races "unacceptable" and "amateurish" after Esteban Ocon incurred three penalties in Bahrain, the drivers crashed in Australia, and Pierre Gasly's car caught fire in Baku.
Doubling down on that, he then went onto tell Formula1.com that Szafnauer is "responsible for the performance of the team", there is "no hiding", and that the "buck stops with Otmar. It's Otmar's responsibility."
The team boss has all but brushed aside Rossi's criticism.
"Well, we reflected on his comments and Formula 1's a tough business and you've got to get everything right and when things don't go right you've got to understand the root cause of why, and then surely fix the root cause so it doesn't happen again," he said in Monaco.
"And that's all we can do is, focus on those things.
"There's two things – there's the operational issues which for me are easier to fix. And then there's the underlying pace of the car, which takes longer to correct or to get to the level that we want.
PlanetF1.com recommends
Alpine CEO slates team's 'unacceptable' and 'amateurish' early season performances
Angry Alpine CEO warns 'the buck stops with Otmar Szafnauer' for team failure
"I think this year Red Bull are probably the only happy team and everyone else is trying to look at how to improve the underlying pace of the car to be able to compete with them, and we're no different.
"We know what we have to do to do that, but it takes time. You have to get the right structure and the right people together and everyone knows that in the paddock and because of it some of these people are in long term contracts.
"And because of it, it takes time so I've had a year there to have a deep understanding of what other skill sets and tools are required to compete with the best. I know what those are, and now it's a matter of implementation.
"We set ourselves a 100-race plan. We are 26 races into it. We have 74 races left. I still think that is a timeframe that's achievable but it doesn't happen overnight here."
The 58-year-old reminded Rossi that success isn't instant, it takes years, even for the likes of Mercedes and Red Bull.
"If you just look back in history," he explained, "Mercedes and Toto [Wolff] when he came in, they bought a championship-winning team, Brawn, took five years to win. Red Bull bought Jaguar if I remember right, a mid-grid team, took them five years to win again.
"Aston have done a good job, you know from seventh to probably second, third fastest team, you know how long Lawrence has owned that team? He bought it in 2018, we're in 2023 – five years."
Rossi's complaints about Alpine's form this season have perhaps even irked by Aston Martin's rise, the Silverstone team up from seventh in the championship to second with four podiums on the board.
Asked if he'd spoken with Rossi since his public criticism of the team to Canal+, Szafnauer replied: "I'm going to see Laurent here because I think it's important face to face and I'll see Luca [De Meo] in Barcelona.
"I always say reasonable people with the same information will come to the same conclusion so we've all have to have the same information.
"I've been doing this for 25 years, I know what it takes."